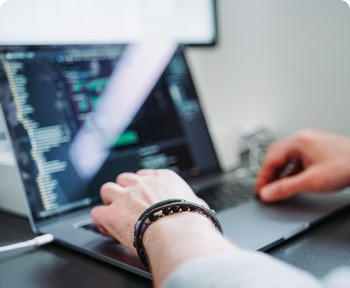 Delivery Lead - St. Louis
World Wide Technology
12/13/2021
Posting ID: 5000689876206
World Wide Technology Application Services has an opportunity available for a Delivery Lead. A Delivery Lead is a leadership role working with software delivery teams and is focused on delivery assurance. This role is responsible for managing customer expectations, the flow of work from customers to delivery teams, team health and optimization, assuring delivery of value, and ensuring open lines of communication with the customer. We are looking for a person who can provide leadership and customer relationship management in a way that respects our self-organized culture while at the same time ensuring consistent delivery and a high functioning team.
Primary Responsibilities:
Project Delivery

- Successful project delivery is the number one priority for the Delivery Lead. Ensure delivery milestones are established and tracked, and delivery progress is forecasted and communicated to the customer, team, and stakeholders. Deviations in scope or timeline are appropriately communicated and escalated as appropriate.

Contract Management

- Ensure all contract deliverables are met within the timelines specified in the Statement of Work.

Customer Liaison

- Responsible for customer engagement as the primary point of contact for the customer during project execution, collaborating with the account manager as/when appropriate. Ensure the customer is engaged appropriately throughout the delivery lifecycle. Ensure the team is following established guidelines.

Define/Ensure project success

- Collaborate with the customer to define project success criteria and clearly communicate those goals to the team. Review progress toward those goals on a regular basis by determining specific metrics that the team should gather and report. Hold teams accountable for achieving goals.

Team Health and Composition

- Ensure team health through consistent team engagement; engage appropriate help to proactively address issues. Assess team composition and recommend staffing changes. Work with team members and their Performance Managers as appropriate to enable individual professional success.

Budget Management

- Manage project budget, expenses, travel, and financial forecast. Oversee project financials through review of weekly reporting and escalate appropriately if there are indications that financial targets will not be reached.

Risk Management

- Ensure that project risks are identified, tracked, and communicated with the customer on a regular basis. Where possible, implement mitigation strategies. Escalate risks to leadership as appropriate if there are indications that targets will not be reached. Coordinate dependencies and assess risks across multi-team engagements (if applicable).

Team Liaison

- Serve as a liaison between the delivery team and support teams. Remove roadblocks for the team as needed.

Optimize Teams

- Help teams organize themselves for optimal delivery outcomes, including clearly defined boundaries for team self-organization. Ensure the roles and responsibilities required for success are defined and distributed throughout the team. Hold teams accountable to follow the established Delivery Principles.

Business Development

- Assist with identifying new client projects and scope changes requiring new and/or amended statements of work.
Required Background:
Leadership experience in an Agile software delivery environment

Experience in customer relationship management

Demonstrated ability helping Agile teams achieve delivery outcomes and quantifiably improve delivery metrics

Commitment to servant leadership and optimization of self-organizing teams

Understanding of and commitment to Agile values, principles, and practices

Understanding of project management practices

Bachelors, Masters or MBA degree preferably in Computer Science or Management Information Systems

Able to support occasional domestic travel (up to ~10%) in support of project related activities which often include project kickoffs, releases, meetings, and training. Additional travel may be required for new hires for employee onboarding activities. Travel is most often to client sites or to our facilities.
Additional Requirements:
Ability to give and receive feedback. A central part of living our core values is our environment of safe, timely, and direct feedback. We require and coach our employees on how to provide constructive and critical feedback to their peers, reports, and leadership. This can take on many forms; written, verbal, in a group setting, and one on one, and can involve topics ranging from job performance and leadership effectiveness to root cause analysis, communication, and integrity. While not always comfortable, we see the ability to give and receive feedback in a safe environment as a job requirement common across all practices and roles, and a vital aspect of our culture and continuous improvement.
Possesses a high level of Integrity. Acts ethically and is above reproach. Builds trust through their honesty, reliability, and authenticity. Possesses a strong concern for the needs of his/her colleagues. Takes tough principled stands even if they are unpopular. Meets commitments and keeps promises.
Demonstrates Self-control. Manages his/her impulsive feelings and distressing emotions and operates without any personal agenda. Stays composed, positive and unflappable even in trying moments. Thinks clearly and stays composed and focused under pressure.
Must be Flexible. Smoothly handles multiple demands, shifting priorities and rapid change. Is able to work collaboratively to get things done. Proactively seeks the advice and suggestions of peers, subordinates, and superiors. Adapts strategies and tactics to fit fluid circumstances. Is flexible in how he/she sees events.
Is Optimistic. Demonstrates a positive mental attitude. Persists in seeking goals despite obstacles and setbacks. Operates from a hope of success rather than a fear of failure. Sees setbacks as due to manageable circumstances rather than a personal flaw.
Continuously Develops Others. Committed to the continuous process of education and development of self and colleagues. Acknowledges people's strengths and accomplishments. Offers useful feedback and helps to identify others' needs for future growth and improvement. Mentors and gives timely coaching that fosters an individual's skills.
Able to Intuitively Understand the way people think and work. Understands the forces that shape views and actions of clients, customers, or competitors. Accurately reads an organizational and external reality.
Models Leadership qualities. Articulates and arouses enthusiasm for a shared vision and mission. Leads by example.
Is a catalyst for Change. Recognizes the need for change and removes barriers. Challenges the status quo to acknowledge the need for change. Champions the change and enlists others in its pursuit.
Fosters Excellence in Communication. Is effective in give-and-take, registering emotional cues in attuning their message. Deals with difficult issues straightforwardly. Listens well; seeks mutual understanding, and welcomes the sharing of information fully. Fosters open communication and stays receptive to bad news as well as good.
World Wide Technology, Inc. offers excellent benefits and competitive compensation. Visit our company web page at www.wwt.com for more information.
WWT D&I Statement:
Diversity, Equity, and Inclusion is more than a commitment at WWT -- it is the foundation of what we do. Through diverse networks and pipelines, we have a clear vision: to create a Great Place to Work for All. We believe inclusion includes U. Be who U are at WWT!
Equal Opportunity Employer Minorities/Women/Veterans/Differently Abled
WWT has implemented a vaccine requirement for all of its U.S. workforce. All new hires must be fully vaccinated by December 8, 2021. Appropriate religious and medical accommodations will be made.
#CB
Job Number: #21-0151
Posting Locations:
St. Louis, Missouri
Contact Information
Recruiter: Jean Chambers
Phone: (410) 579-3072
Email: jchambers@careercircle.com