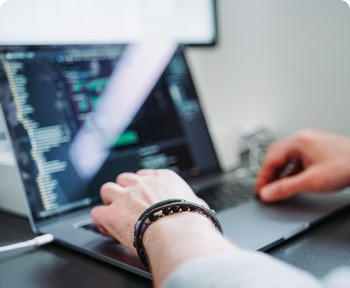 Order Manager
World Wide Technology
12/06/2021
Posting ID: 5000798310806
Order Manager
Why WWT?
Fueled by creativity and ideation, World Wide Technology strives to accelerate our growth and nurture future innovation. From our world class culture, to our generous benefits, to developing cutting edge technology solutions, WWT constantly works towards its mission of creating a profitable growth company that is a great place to work. We encourage our employees to embrace collaboration, get creative and think outside the box when it comes to delivering some of the most advanced technology solutions for our customers.
Founded in 1990 in St. Louis, Missouri, WWT is a global systems integrator and supply chain solutions provider that employs over 6,600 people and operates more than 3.4 million square feet of state-of-the-art warehousing, distribution, and lab integration space strategically located throughout the U.S. We have an inclusive culture and believe our core values are the key to company and employee success. WWT is proud to announce that it has been named on the FORTUNE "100 Best Places to Work For®" list for the past nine years.
Job Summary
An Order Manager manages analytical and transactional work to support the Order Management elements of WWT's Global Order Operations function. Reporting to a Supervisor of Order Operations, an individual in this role manages the successful execution and fulfillment of program specific orders, which includes driving issue resolution across multiple internal functional areas. This individual also applies a continuous improvement mindset to make recommendations on process and/or system enhancements.
Job Responsibilities/Essential Functions/Competencies
Responsibilities of this job consist of transactional, analytical and strategic work to support WWT's end-to-end Order Management Supply Chain function, including but not limited to the following:
Managing the entire lifecycle of a WWT Order from creation to final product delivery to the customer, which includes transactional inputs. This level of order management requires a deep level of system and supply chain understanding

Identifying and correcting transactional order issues

Managing execution and cross-functional accountability throughout WWT Supply Chain

Creating operational and customer-driven reporting utilizing business intelligence tools and communicating updates to customers

Taking a self-driven approach to solving problems and improving WWT's order management processes and systems

Applying a continuous improvement mindset to enhance current processes
Skills necessary to be successful in this role include the following:
Foundational capabilities in Product Structures, Manufacturing, Material and Inventory Management, International Compliance,

Intermediate capabilities in Job Specific Software (MSFT Suite, ERP, CRM), Data Analysis, Customer Service
A successful candidate for this role would exhibit the following traits:
Enjoys tackling new challenges and seizing the opportunity to deliver results through hard work

Efficiently and effectively communicates information to promote collaboration and HPT

Able to convey ideas clearly and succinctly through written communication

Persistent and determined in the face of adversity

Effectively manages their time to deliver work efficiently

Always applies a customer service mindset and strives to deliver customer delight

Demonstrates effective prioritization skills in an environment with many competing demands

Applies superior critical thinking skills to identify solutions to difficult problems
Qualifications
Education
Bachelor's degree required, preferably in business or supply chain related field
Certifications
Work Experience
2-3 years of supply chain related experience, preferably in a complex manufacturing environment
Specialized Knowledge, Skills, and Abilities
Demonstrated ability to work independently on routine assignments

Ability to demonstrate a work ethic consistent with WWT's Core Values
WWT has implemented a vaccine requirement for all of its U.S. workforce. All new hires must be fully vaccinated by December 8, 2021. Appropriate religious and medical accommodations will be made.
World Wide Technology, Inc. offers excellent benefits and competitive compensation. Visit our company web page at www.wwt.com for more information.

Diversity, Equity, and Inclusion is more than a commitment at WWT -- it is the foundation of what we do. Through diverse networks and pipelines, we have a clear vision: to create a Great Place to Work for All. We believe inclusion includes U. Be who U are at WWT!
Equal Opportunity Employer Minorities/Women/Veterans/Differently Abled.
Job Number: #21-2010
Posting Locations:
St. Louis, Missouri
Edwardsville, Illinois
Maryland Heights, Missouri
Contact Information
Recruiter: Jean Chambers
Phone: (410) 579-3072
Email: jchambers@careercircle.com