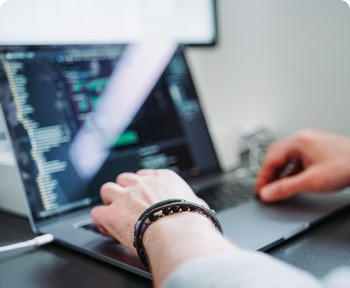 Sr Developer - IT Lead to Order
World Wide Technology
01/25/2022
Posting ID: 5000816769800
World Wide Technology, Inc. currently has an opportunity available for a Senior Developer in the IT - Lead to Order organization located at our headquarters in St. Louis, MO. Lead to Order applications support our inside sales teams, account managers and external customers. These applications are highly visible and are currently being used by our WWT internal and external users around the globe. You will work in a fast-paced environment with a dynamic team consisting of Developers, Analysts, Architects and Product Owners. This position is open to remote candidates.
Successful candidates will have a background in full stack development and will be responsible for leading the translation of business needs into IT solutions with current programs, projects, and initiatives in mind. The ideal candidate for this position is detail-oriented, highly innovative and has passion for learning both business and technical processes.
At World Wide Technology (WWT) our vision is to be the best technology solution provider in the world. We have remained successful and continue to grow through the recent difficult economic conditions. We strive to build a profitable, growth company that's also a great place to work.
Key Responsibilities
Designing, developing, and implementing custom software and database application capabilities for a variety of legacy and modernized systems with limited oversight

Contributing to the structure and design of web applications

Provide follow on support for post-production release features

Acting as a member of a product team supporting teammates and collaborating with a proactive attitude to ensure product and team success

Actively participate in release and sprint planning, story creation, sprint testing, regression testing, user acceptance testing, demonstrations, retrospectives and solution releases.

Ensuring product quality and timeliness of work, providing advice and guidance, resolving problems to meet engineering guidelines

Learn and understand WWT's business processes

Provide on call rotation support (approximately 1 week per quarter)
Skills Required
Bachelors or Masters or MBA degree in preferably Computer Science, Management Information Systems or Supply Chain

5 - 7 years' experience in application development

Familiarity or working experience with web development in utilizing an Agile methodology

Experience with JavaScript, Node.js and frameworks such as Vue.js.

Experience with object-oriented development and data sources (Oracle, MongoDB)

Familiarity with Groovy, Grails and Spring Boot is a plus

Test-First mindset across all levels of application development including unit, functional, end-to-end and regression testing.

Critical thinker with the ability to breakdown complex technical requirements.

Excellent written and verbal communication skills

Highly responsible, team-oriented individual with very strong work ethic and a self-starter
WWT has implemented a vaccine requirement for all of its U.S. workforce. All new hires must be fully vaccinated by December 8, 2021. Appropriate religious and medical accommodations will be made.
Job Number: #22-0160
Posting Locations:
St. Louis, Missouri
Contact Information
Recruiter: Jean Chambers
Phone: (410) 579-3072
Email: jchambers@careercircle.com