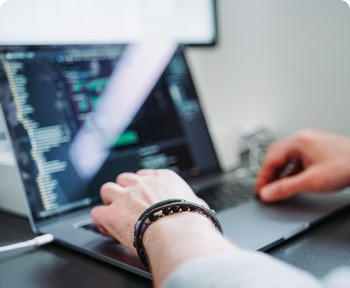 Sr. Digital Advisor
World Wide Technology
02/11/2022
Posting ID: 5000822630606
Why WWT?
Fueled by creativity and ideation, World Wide Technology strives to accelerate our growth and nurture future innovation. From our world-class culture to our generous benefits, to developing cutting-edge technology solutions, WWT constantly works towards its mission of creating a profitable growth company that is a great place to work. We encourage our employees to embrace collaboration, get creative and think outside the box when it comes to delivering some of the most advanced technology solutions for our customers.
WWT was founded in 1990 in St. Louis, Missouri. We employ over 7,000 individuals and closed 14+ Billion in revenue. We have an inclusive culture and believe our core values are the key to company and employee success. WWT is proud to announce that it has been named on the FORTUNE "100 Best Places to Work For®" list for the 10th consecutive year!
Want to work with highly motivated individuals that come together to form high-performance teams? Come join WWT today! We are looking for a Digital Program Director to join our Digital team within Consulting Services (CS).
What is the WWT Digital Group and why join?
WWT's Digital team specializes in helping brands "Make Experiences that Matter." Working with executive business stakeholders across Marketing, Digital Strategy, Innovation, and IT departments the Digital team creates insight-driven, creatively inspired, and technologically innovative action plans for Digital Transformation. Utilizing the combined strength of our Digital Strategists, Technologists, and Design/UX practice, WWT is well-positioned to provide our clients with an insider's understanding and an outsider's objectivity. Our research, creative prowess, and emerging technology expertise is utilized to develop strategies and road maps that take the best qualities of our client's brands today and help them evolve in this highly disruptive and ever-changing digital landscape. WWT's Digital team has provided strategic, creative experience and technological direction that has led to truly transformative experiences for some of the world's most beloved brands.
We are seeking a dynamic, strategic, and resourceful digital-first thinker who specializes in rethinking business models, producing measurable outcomes, and building new ways of growth through customer and employee experience initiatives. Please note, while digital marketing experience is a plus, this is a digital transformation consultant role.
Job Summary
The WWT Digital team plans to make and grow experiences that matter. Our senior digital advisors play a key role in solution architecting, driving strategy, and creating transformational products and experiences. We are seeking a dynamic and resourceful leader comfortable interacting with C-level clients while also being hands-on in crafting presentations and strategic deliverables. This role will have a direct impact on driving growth and the successful delivery of strategic client engagements.
The senior digital advisor is a strong communicator and a great listener, working directly with clients to precisely understand their business problems. Collaborating with sales, account, design, technology, and data team members on activities related to the research, development, facilitation, assembly, and presenting of digital transformation proposals and strategies. A key responsibility is sharply understanding the client's business problem and the ability to translate both qualitative consumer insights (journey maps, friction maps, personas) and big data (i.e. eCommerce analytics, revenue models, traffic and conversion data) into actionable initiatives, digital channel changes, and product road mapping help drive above-market growth and seamless experiences for our clients. Finally, Sr. Advisors will also work alongside sales personnel to develop new strategies that help our customers and prospects identify and then ultimately realize digital transformation through the entire portfolio of services that WWT has to offer.
This includes working individually or with a small team of creative, research, and technical contributors to assemble competitive reviews, brand investigations, data analytics, tech assessments, loyalty program overviews, digital business strategies, platform selection, and customer/employee experience reviews, and then applying your previous knowledge and experience to help identify a plan for digital evolution.
Job Responsibilities/Essential Functions/Competencies
Provide hands

-on Digital strategy support for Digital Client Directors or take the position of Digital Client Director for smaller engagements.

Tactical support in providing research, analysis, coordination, and selection of the right business and technical strategies necessary to create business outcomes for WWT clients.

Ability to analyze eCommerce and other data analytics

in order to

inform recommendations for experience optimization.

Collect and analyze data to measure the impact of the project changes to determine their ROI.

Assist in the facilitation of workshops and ideation sessions with customer stakeholders for the purpose of building alignment and extracting information valuable for the roadmap and

strategy building experience, including proactive recommendations on all facets of an outlined deliverable or set of deliverables.

Develop and/or assist in the development of custom digital transformation strategies, digital channel changes, and product roadmaps for clients and manage them through to completion with internal and external partners.

Leverage qualitative and quantitative research to map an organization's brand, experience, technological and competitive footprint, and build insights and conclusions based on findings.

Partner with Digital Advisory Creative and UX team to create visual identity systems that align with brand standards for Digital Signature engagements and visualize next generation Digital User Experiences

Partner with Digital Advisory Technologist team to identify current customer technology profiles, architecture, and opportunities for prototyping and exploration.

Influence and persuade new and existing clients to begin a Digital Advisory engagement with WWT.
Partner with the internal delivery organization(s) to deliver profitable engagements that create value for both the clients and WWT, with meaningful business outcomes
To learn more about our Digital Team: www.wwtdigital.com
Education
Bachelor's degree is required; an advanced graduate degree (e.g., MBA, Ph.D., etc.) in a related field is preferred.
Work Experience
15+ years experience in consulting for a digital field (agency, customer experience consultancy, marketing, brand management, tech)
Specialized Knowledge, Skills, and Abilities
Exhibits superior communication skills, both oral and written; is clear, concise, sincere, and persuasive. This person is also a good listener and shows an interest in what others have to say.

Solid analytical skills especially when working with limited resources.

Track record of researching, trialing, recommending, and overseeing the implementation of both custom services

Demonstrates initiation and creativity in all work efforts. Pursues objectives beyond what is required or expected. Able to mobilize and persuade others.

Ability to plan and manage at both strategic and tactical levels to consistently meet/exceed planned objectives.

Some experience in digital climates, both product, design, and technical, and the ability to measure the success of such efforts.

Demonstrated ability to work alongside a small internal staff and external partners where necessary.

Effective facilitation and public speaking skills and presence; ability to present to clients alone or in a team.

Ability to quickly evaluate a client's needs to qualify prospects in business development settings.
The well-being of WWT employees is essential. So, when it comes to our benefits package, WWT has one of the best. We offer the following benefits to all full-time employees:
Health and Wellbeing: Heath, Dental, and Vision Care, Onsite Health Centers, Employee Assistance Program, Wellness program

Financial Benefits: Competitive pay, Profit Sharing, 401k Plan with Company Matching, Life and Disability Insurance, Tuition Reimbursement

Paid Time Off: PTO & Holidays, Parental Leave, Sick Leave, Military Leave, Bereavement

Additional Perks: Nursing Mothers Benefits, Voluntary Legal, Pet Insurance, Employee Discount Program
Compensation: This position offers a base salary of $175,000 - $225,000. Specifics will vary depending on skills, qualifications, education, and geographic location.
Diversity, Equity, and Inclusion are more than a commitment at WWT -- it is the foundation of what we do. Through diverse networks and pipelines, we have a clear vision: to create a Great Place to Work for All. We believe inclusion includes U. Be who U are at WWT!
Equal Opportunity Employer Minorities/Women/Veterans/Differently abled
WWT has a vaccine requirement for all its U.S. workforce. All new hires must be fully vaccinated before starting at WWT. Appropriate religious and medical accommodations will be made and can be discussed in the pre-hire process.
Job Number: #22-0354
Posting Locations:
St. Louis, Missouri
Maryland Heights, Missouri
Contact Information
Recruiter: Jean Chambers
Phone: (410) 579-3072
Email: jchambers@careercircle.com