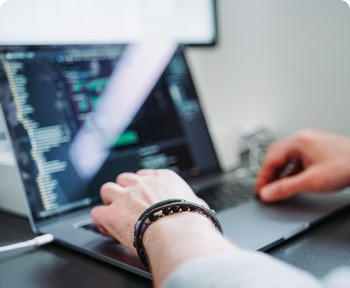 ServiceNow Lead Developer
World Wide Technology
12/13/2021
Posting ID: 5000800101800
World Wide Technology (WWT) is a global technology integrator and supply chain solutions provider that brings an innovative and proven approach to how organizations around the world discover, evaluate, architect, and implement technology.
Based in St. Louis, WWT works closely with industry leaders such as Cisco, HP, EMC, NetApp, Citrix, VMware, and Dell, focusing on three market segments: Fortune 500 companies, service providers and the public sector. WWT employs more than 8,000 people and operates more than 3 million square feet of state-of-the-art warehousing, distribution and integration space strategically located throughout the world.  WWT is proud to announce that it has been named on the FORTUNE "100 Best Places to Work For®" list for the tenth consecutive year.
If you are a ServiceNow Super Hero, well versed in people and technical leadership on the ServiceNow platform, WWT currently has an opportunity available for a ServiceNow Lead Developer to support the fast paced and dynamic IT Service Management department in St. Louis, MO.
Our ServiceNow Lead Developer will understand technical and functional design requirements for ServiceNow, follow industry best practices and patterns in building ITSM systems, provide high-level design, and implement technical solutions on the ServiceNow platform.
Responsibilities
As a Lead Developer:
Promote WWT Core Vales while providing functional and technical leadership to team members.

Escalate and remove impediments from the team to help them be as effective as possible.
Proactively identify and help solve issues as part of the IT Service Management team.

Assist

team

with testing and

review

new solutions to ensure quality standards are met.

Support adhering

to the organization's quality, methodology, and architectur

al

standards.

Be an active leader in technical solution design and development tasks

Take responsibility for large-scale projects worked by team.

Motivate members of the team to work on incremental innovation ideas that will drive team efficiency and provide better solutions for our stakeholders
Lead the team and our stakeholders through change by staying on top of new technology available on the ServiceNow platform.

Lead efforts of implementing a new ServiceNow instance and taking platform processes to "out of the box" functionality.

Drive t

echnica

l

overs

ight of

the IT instance of ServiceNow and provide subject matter expertise for ITSM disciplines, CSDM/CMDB, IRM, SecOps, and ITBM.

Design and architect ServiceNow CSDM/CMDB, discovery jobs, and automation workflows.

Review solution designs, peer code reviews, architecture collaboration, and work closely with team through deployment.
Plan, upgrade, test, document, and maintain the ServiceNow platform, ServiceNow modules

,

and associated

thi

rd party integrations in collaboration with team.

Devise possible solutions to predict problems, evaluat

e

other options, and work as part of a team to arrive at desired outcome

s

.

Work with business and technology stakeholders to develop and convey the ServiceNow vision; define, deliver, and sustain the end-to-end customer experience.

Partner effectively with a wide range of individuals, delivery teams, business leaders, and external partners to drive business success.
As a partner with the IT Service Management Manager:
Accountable for overseeing the development of product backlog and actionable user stories for ServiceNow.

Establish priorities of the ServiceNow product backlog in collaboration with the IT leadership and Product Owners.

Partner with IT leadership and other key stakeholders to define opportunities, and to identify and prioritize enhancements based on predefined criteria (return on investment, productivity, compliance).

Establish and maintain relationships with Architecture, Governance groups, and Senior Leadership.
Successfully lead the development team to deliver business outcomes in priority order, on time and in good quality in support of the Product Owner.

Assist with the on-going development and the support of existing business processes.
Bachelor's degree in Information Systems, Computer Science or technically related field, or equivalent education/work experience. 

6+ years of experience in ServiceNow

d

evelopment in an enterprise environment.

Hands-on experience with one or more implementations of ServiceNow ITSM.

Experience with migration to new ServiceNow instance and ServiceNow version upgrades.

Experience in the implementation, administration, maintenance, and enhancements of ServiceNow.
Experience developing on the ServiceNow platform including creation and/or customization of the core applications such as Incident, Change, Problem, Service Request, Asset, Discovery, CSDM/CMDB Management, Portal Development, Event Management, etc.

Experience developing custom applications within ServiceNow platform, Service Catalog development, and complex workflows utilizing ServiceNow APIs, UI Pages, UI Macros, Business Scripts, Client Scripts, UI Scripts, UI Actions, UI Policies, Script Includes, and Security Rules (ACLs).

Experience integrating ServiceNow with external systems through SOAP or REST APIs; experience using Orchestrator and Workflow Editor to configure workflows and automate tasks.
ServiceNow Qualifications
ServiceNow System Administrator (required)

ServiceNow Application Developer (required)

ServiceNow Implementation Specialist (optional)
Other
Candidate

s located in

St. Louis metro area

will be given priority consideration

.

Candidates providing desired salary will be given priority consideration.

This position requires

infrequent

on-call and weekend work.
World Wide Technology, Inc. offers excellent benefits and competitive compensation. Visit our company web page at www.wwt.com for more information.
WWT has implemented a vaccine requirement for all of its U.S. workforce. All new hires must be fully vaccinated by December 8, 2021. Appropriate religious and medical accommodations will be made.
Job Number: #21-2038
Posting Locations:
St. Louis, Missouri
Contact Information
Recruiter: Jean Chambers
Phone: (410) 579-3072
Email: jchambers@careercircle.com