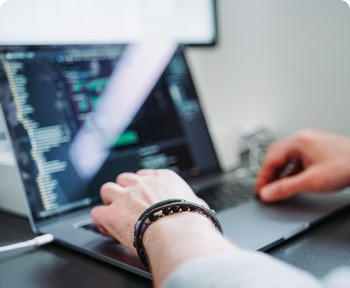 Manager, Production Planning-NAIC 2&3
World Wide Technology
12/07/2021
Posting ID: 5000802683606
Why WWT?
Fueled by creativity and ideation, World Wide Technology strives to accelerate our growth and nurture future innovation. From our world class culture, to our generous benefits, to developing cutting edge technology solutions, WWT constantly works towards its mission of creating a profitable growth company that is a great place to work. We encourage our employees to embrace collaboration, get creative and think outside the box when it comes to delivering some of the most advanced technology solutions for our customers.
Founded in 1990 in St. Louis, Missouri, WWT is a global systems integrator and supply chain solutions provider that employs over 7,000 people and operates more than 3.4 million square feet of state-of-the-art warehousing, distribution, and lab integration space strategically located throughout the U.S. We have an inclusive culture and believe our core values are the key to company and employee success. WWT is proud to announce that it has been named on the FORTUNE "100 Best Places to Work For®" list for the past ten years.
Want to work with highly motivated individuals that come together to form high performance team? Come join WWT today! We are looking for a Manager, Production Planning to support our Global Supply Chain.
Job Summary:
A Manager leads Production Planning & Scheduling team that is accountable for the successful execution and fulfillment of strategic program objectives. Reporting to a senior leader within Production Planning & Scheduling, an individual in this role is responsible for driving a world class supply chain by overseeing the results produced by his/her team, mentoring and providing direction to employees, monitoring work quality and coaching on performance. This individual also applies a continuous improvement mindset, makes recommendations on process and/or system enhancements and propagates a continuous improvement culture across the team.
Job Responsibilities:
Promote the World Wide Technology Core Values and Corporate Goals

Mentoring, coaching, and contributing to the development of the team on standard policies, procedures and best practices while promoting professional growth

Developing and utilizing operational Key Performance Indicators (KPIs) to gather insights, track performance, drive accountability and customer delight

Owning execution and cross-functional accountability throughout WWT Supply Chain

Engaging in direct customer interaction to provide updates

Ensuring that new customers and programs are onboarded properly to ensure customer delight

Ensuring complex issues are resolved across multiple internal functional areas and direct interaction withcustomers on program specific details.

Making decisions in Production Planning & Scheduling staffing and hiring decisions

Acting as a thought leader to challenge teams, elevate performance and ensure continuous improvement

Communicating clearly to drive expectations and instill consistency amongst the team

Stewarding the culture through utilization of the World Wide Technology Integrated Management and Leadership tools and concepts

Utilize industry best practices to optimize overall operational performance

Core Functional / Technical Skills

Requirement

Data Analysis

Guides others to collect information and analyze complex data and business problems; identifies trends and uses data-driven insights to make recommendations.

Leading

Decision Modeling

Mentors others in decision modeling and the process of linking data, knowledge and insights together; considers risks that will impact timing of decisions to ensure the most beneficial decision is made.

Leading

Troubleshooting

* Provides guidance and expertise to analyze data and patterns and assess the root cause of complex, non-routine problems.
* Collaborates with others across disciplines to brainstorm and execute solutions to the most complex, uncommon problems.
* Guides the execution of solutions for complex, non-routine issues; redirects solution implementation if desired results were not originally met.

Leading

Operational Excellence

* Creates measures to maximize resource utilization; builds reports and tools to improve operational efficiency.
* Designs departmental improvements that impact the quality of products, services and processes.
* Serves as an expert in continuous improvement; develops department-wide measures to track improvements and monitor quality.

Leading

Systems Thinking

* Leads collaboration with key stakeholders and contributes subject matter expertise to develop unique solutions to complex issues.
* Enables optimum organizational efficiency by taking a whole systems approach and thinking across boundaries to identify which polices/processes should be standardized and which should differ.
* Provides guidance when evaluating the impacts of a solution to ensure linkages between structure, people, process and technology.

Leading

Production Capacity Planning

Ensures the appropriate techniques to plan production capacity are correctly used and that optimal solutions are implemented when short-term constraints or capacity issues arise.

Leading

Business Partnership & Consulting

* Advises key stakeholders by continuously helping them to successfully navigate through critical business changes.
* Utilizes deep expertise and contextual awareness to explore complex issues with customers and provide trusted advice.
* Serves as a subject matter expert to others on new ideas and solutions that will improve current business processes and address challenges, and leverages other subject matter experts as needed to develop solutions.

Leading
QUALIFICATIONS:
Education
Bachelor's Degree or 7 years equivalent industry experience in Production Planning / Scheduling
Certifications
Work Experience
10+ years in Production Planning and/or Scheduling in the supply chain or manufacturing industry

Progressive experience with supply chain management disciplines and capacity planning

Experience in ERP System along with a high proficiency in MS Office Software

Experience in a fast-paced production environment with various constraints

Experience in production planning, manufacturing, or supply chain, preferred

Experience with Microsoft Excel and data analysis
Specialized Knowledge, Skills, and Abilities
Enjoys tackling new challenges and seizing the opportunity to deliver results through hard work

Efficiently and effectively communicates information to promote collaboration and HPT

Able to convey ideas clearly and succinctly through written communication

Persistent and determined in the face of adversity

Effectively manages their time to deliver work efficiently

Always applies a customer service mindset and strives to deliver customer delight

Demonstrates effective prioritization skills in an environment with many competing demands

Applies superior critical thinking skills to identify solutions to difficult problems

Comfortable and effective in presenting to and closely working with senior leadership

Naturally takes the lead in challenging circumstances and provides needed direction even on unpopular issues

Proficiently establishes and continuously improves processes to deliver optimal organizational value

Effectively and efficiently organizes resources to get things done

Treats direct reports fairly, with positive intentions and does not play favorites

Provides clear and productive direction to their team via thorough planning and effective communication

Does not avoid difficult conversations but addresses challenging direct reports in a timely manner through effective coaching

Effectively delegates work to direct reports, trusting them to perform without constant involvement

Effectively distributes workload of team and monitors performance against established objectives and key results

Motivates and empowers individuals to be the best they can be

Possesses a strong intellect with ability to comfortably navigate complex concepts

Comfortably navigates unstructured and ambiguous situations with flexibility and confidence

Successfully assembles talented teams by identifying and hiring the best people

Genuinely cares about people on their team, both professionally and personally, and appreciates the contributions of each
WWT has implemented a vaccine requirement for all of its U.S. workforce. All new hires must be fully vaccinated by December 8, 2021. Appropriate religious and medical accommodations will be made.
World Wide Technology, Inc. offers excellent benefits and competitive compensation. Visit our company web page at www.wwt.com for more information.

Diversity, Equity, and Inclusion is more than a commitment at WWT -- it is the foundation of what we do. Through diverse networks and pipelines, we have a clear vision: to create a Great Place to Work for All. We believe inclusion includes U. Be who U are at WWT!
Equal Opportunity Employer Minorities/Women/Veterans/Differently Abled.

Job Number: #21-2103
Posting Locations:
St. Louis, Missouri
Contact Information
Recruiter: Jean Chambers
Phone: (410) 579-3072
Email: jchambers@careercircle.com