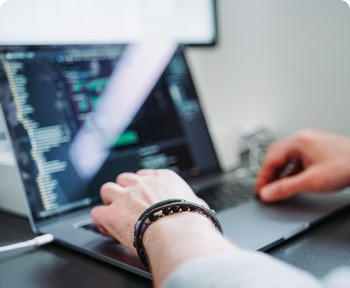 Senior Director, Global Integrated Planning
World Wide Technology
10/19/2021
Posting ID: 5000785034406
Senior Director, Global Integrated Planning
Why WWT?
Fueled by creativity and ideation, World Wide Technology strives to accelerate our growth and nurture future innovation. From our world class culture, to our generous benefits, to developing cutting edge technology solutions, WWT constantly works towards its mission of creating a profitable growth company that is a great place to work. We encourage our employees to embrace collaboration, get creative and think outside the box when it comes to delivering some of the most advanced technology solutions for our customers.
Founded in 1990 in St. Louis, Missouri, WWT is a global systems integrator and supply chain solutions provider that employs over 7,600 people and operates more than 3.4 million square feet of state-of-the-art warehousing, distribution, and lab integration space strategically located throughout the U.S. We have an inclusive culture and believe our core values are the key to company and employee success. WWT is proud to announce that it has been named on the FORTUNE "100 Best Places to Work For®" list for the past ten years.
Want to work with highly motivated individuals that come together to form high performance team? Come join WWT today! We are looking for a Senior Director, Global Integrated Planning.
Job Summary: The Senior Director of Global Integrated Planning will be responsible for the end-to-end management of WWT's planning process including Demand Planning, Material Planning, and Production Planning.
This role:
Selects, develops, motivates, and appraises a department of Senior leaders utilizing WWT's Integrated Management and Leadership tools.

Oversees the WWT Integrated Planning teams globally to meet corporate and customer objectives

Services internal and external customer escalation issues, providing proactive solutions, mitigations, and action plans

Provides strategic advice and recommendations to Executive leadership in the development, implementation, and evaluation of new or modified operating policies, practices, and procedures within the Integrated Planning organization
With a demonstrated working knowledge of critical operational processes and systems, this individual must successfully guide teams to adopt standard processes and best practices to deliver world-class Integrated Planning processes and solutions
Job Responsibilities: Responsibilities of this job consist of leading a team of Integrated Planning leaders that are accountable for the successful execution and fulfillment of strategic objectives. Additional responsibilities include but are not limited to the following:
Managing activities of multiple departments, work units or teams while developing plans for accomplishing functional/business unit objectives

Enabling a company culture of coaching and teamwork

Executing leadership activities (One on Ones, Employee Reviews, etc.)

Creating policy, process, Standards and Governance

Driving Process change and Organizational Change Management

Driving realization of Global Order Operations Goals, Objectives, and Initiatives

Establishing long-term capabilities and resource planning to continue evolution of teams

Driving operational scaling to ensure effective cost management

Managing and improving cost budgets through rigor and discipline

Developing and maintaining collaborative relationship with other orgs

Defining Multi-Year Deliverables to Corporate Targets
A successful candidate for this role would exhibit the following traits:
Effectively delegates work to direct reports, trusting them to perform without constant involvement.

Motivates and empowers individuals to be the best they can be

Builds high performing teams with people that are engaged, share a sense of ownership, and have a team first mentality

Emphasizes the continued development of direct reports, challenging and enabling them to grow professionally

Establishes organizational structure, including people and processes, to successfully work through others
Job Qualifications:
Education
Bachelor's degree required, preferably in business or supply chain related field

Master's degree in business or supply chain related field preferred
Certifications
APICS Certification preferred

Lean and/or Six Sigma Certification preferred
Work Experience
Minimum of 10 years of supply chain related experience in a complex manufacturing environment

Minimum of 7 years of leadership experience, which includes the management of direct reports
Specialized Knowledge, Skills, and Abilities
Demonstrated ability to work independently on routine assignments

Ability to demonstrate a work ethic consistent with WWT's Core Values
WWT has implemented a vaccine requirement for all of its U.S. workforce. All new hires must be fully vaccinated by December 8, 2021. Appropriate religious and medical accommodations will be made.
World Wide Technology, Inc. offers excellent benefits and competitive compensation. Visit our company web page at www.wwt.com for more information.

Diversity, Equity, and Inclusion is more than a commitment at WWT -- it is the foundation of what we do. Through diverse networks and pipelines, we have a clear vision: to create a Great Place to Work for All. We believe inclusion includes U. Be who U are at WWT!
Equal Opportunity Employer Minorities/Women/Veterans/Differently Abled.
Job Number: #21-1782
Posting Locations:
St. Louis, Missouri
Contact Information
Recruiter: Jean Chambers
Phone: (410) 579-3072
Email: jchambers@careercircle.com