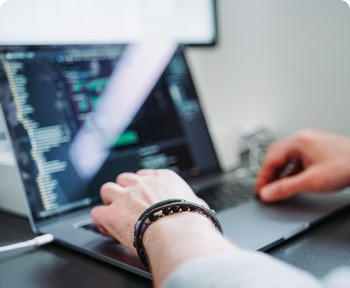 Buyer
World Wide Technology
07/29/2021
Posting ID: 5000749701906
Why WWT?
Fueled by creativity and ideation, World Wide Technology strives to accelerate our growth and nurture future innovation. From our world class culture, to our generous benefits, to developing cutting edge technology solutions, WWT constantly works towards its mission of creating a profitable growth company that is a great place to work. We encourage our employees to embrace collaboration, get creative and think outside the box when it comes to delivering some of the most advanced technology solutions for our customers.
Founded in 1990 in St. Louis, Missouri, WWT is a global systems integrator and supply chain solutions provider that employs over 7,000 people and operates more than 3.4 million square feet of state-of-the-art warehousing, distribution, and lab integration space strategically located throughout the U.S. We have an inclusive culture and believe our core values are the key to company and employee success. WWT is proud to announce that it has been named on the FORTUNE "100 Best Places to Work For®" list for the past nine years.
Want to work with highly motivated individuals that come together to form high performance team? Come join WWT today! We are looking for a Buyer
The Buyer position resides within the Global Order Operations team and interacts directly with inside sales, WWT Account Managers, authorized suppliers and end-user customers when necessary.
The Buyer will ensure that items and services purchased from specified suppliers are delivered according to agreed upon terms and conditions.
This role is expected to develop and maintain strong business relationships with both internal and external customers. This involves working closely with suppliers to develop business relationships that help facilitate a more streamlined approach to sourcing while ensuring high levels of service are maintained.
Detailed and timely communication is critical to the success of this role as well as the consistent execution of the responsibilities listed below.
Responsibilities Include:
Transactional & Administrative work needed to support the placement and management of orders with WWT's approved Vendors

Enjoys tackling new challenges and seizing the opportunity to deliver results through hard work

Ability to reach decisions quickly and decisively under tight timelines, even with incomplete information

Efficiently and effectively communicates information to promote collaboration and HPT

Demonstrates effective prioritization skills in an environment with many competing demands

Quick to learn and adapt when tackling problems in an ambiguous environment

Comfortably navigates unstructured and ambiguous situations with flexibility and confidence
Core functional/technical skills necessary to be successful in this role include:
Operational Excellence

* Utilizes resources to maximize performance and value added; utilizes reports and tools to track operational efficiency.
* Identifies processes, activities and tasks that do not add value; suggests improvements that impact the quality of products, services and processes.
* Constantly works to improve own efficiency; double-checks the accuracy of the output of others to ensure high quality delivery.

System Thinking

* Helps coordinate stakeholder input and collaboration efforts when developing solutions to issues.
* Learns to think broadly and understand how, why and when policies/processes are standardized and when they differ across the organization.
* Executes tasks and/or provides data to support implementation of holistic solutions that forge linkages between structure, people, process and technology.

Multi-Tasking & Prioritization

* Demonstrates ability to manage several tasks and meet deliverables with minimal error.
* Determines the relative impact and urgency of individual tasks.
* Appropriately makes difficult trade-offs on time and resources when faced with conflicting demands and high priority deadlines.

Time Management

* Makes accurate judgments regarding the time required to complete various work outputs.
* Builds due dates into assignments and proactively follows up with team members to ensure deadlines are successfully met.
* Balances several tasks and priorities simultaneously and seeks guidance when necessary.

Attention to Detail

Demonstrates a concern for accuracy and thoroughness so that sufficiently detailed information is logged correctly.

Troubleshooting

* Gathers pertinent information about a problem by analyzing data and patterns and identifying underlying issues.
* Researches and recommends more detailed solutions to resolve problems.
* Implements solutions based on advanced knowledge of standard practices and previous experiences; escalates complex or unprecedented issues and needed.

Business Insight

* Demonstrates understanding of how the organization does business (i.e. business model and operations, financial performance, and key success factors).
* Applies understanding of the policies, practices, trends and information that impact the organization and its customers to anticipate and plan for each step of a project.
* Demonstrates a deep understanding of the financial impact of decisions/solutions and how own role contributes to positive outcomes.

Data Analysis

Identifies methods for collecting data, performs data analyses and articulates findings.

Business Partnership & Consulting

* Consistently responds to stakeholder requests in an accurate, timely and professional manner.
* Seeks to have a good understanding of (internal and external) customers' needs, and begins to develop the skills necessary to help customers understand business challenges.
* Seeks to understand the organization's processes, objectives and challenges and their impact on the business.

International Importing & Exporting

Demonstrates knowledge of and successfully applies international importation and exportation regulations (e.g., customs requirements, trade tariffs and duties, security regulations) within the scope of own work.

Materials Management

Learns and supports the processes of ordering, shipping and warehousing materials.
Qualifications:
Bachelor's degree is preferred

1-3 years of Information Technology procurement experience, preferred

Oracle ERP experience preferred

Strong customer service skills are required

Excelled oral and written communication skills required

Experience with Microsoft Products (Excel, Word, Outlook) preferred
Diversity, Equity, and Inclusion is more than a commitment at WWT -- it is the foundation of what we do. Through diverse networks and pipelines, we have a clear vision: to create a Great Place to Work for All. We believe inclusion includes U. Be who U are at WWT!
WWT has implemented a vaccine requirement for all of its U.S. workforce. All new hires must be fully vaccinated by December 8, 2021. Appropriate religious and medical accommodations will be made.
Equal Opportunity Employer Minorities/Women/Veterans/Differently Abled
Job Number: #21-1230
Posting Locations:
St. Louis, Missouri
Contact Information
Recruiter: Jean Chambers
Phone: (410) 579-3072
Email: jchambers@careercircle.com