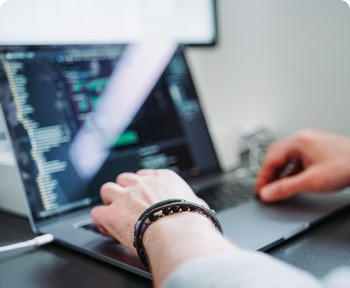 Lab Tech Engineer I (TLCGE13)
World Wide Technology
12/22/2021
Posting ID: 5000793958806
The ATC Lab Technician – Engineer I provides hands on support for all users and owners of physical equipment within the ATC Datacenters, and reports to the Data Center Operations Manager. Hands on support includes physical install, troubleshooting and asset management. The Engineer oversees services that the Admin I and Admin II provides to customers. This role is typically training and assisting new team members, is a point of escalation for all team members as well as owner of larger scale data center projects.
Serves as Point of escalation for ATC Lab Technician – Installers, Admins
Serves as Direct point of contact for consumers of ATC services for issues relating to Datacenter Operations
Performs configuration of network devices and servers within the ATC Datacenters per written instructions
Performs Asset management and audits
Assists with datacenter facility operations and maintenance
Ownership or co-ownership of a wide range of customer facing ATC core services
Collaborates with cross-functional teams to support and suggest improvements to current processes
Trains and facilitates learning/onboarding of all new employees.
Participates in ATC quality audits and provides spot-coaching as appropriate
Works multiple projects in conjunction with helping manage the ticket queue
Work Experience

Experience

Req

Pref

A minimum of 4 years' progressive experience in a related field

X
Other Work Experience
4+ years of Rack & Stack/Integration or DCIM
Licenses and Certifications

Licenses/Certifications

Req

Pref

And/Or

CompTIA A+ Certification

X

or

CompTIA Network+ Certification

X

or

Cisco Certified Network Associate (CCNA)

X

or

Associate-level certification

X
Knowledge, Skills, and Abilities

•

Ability to lift between 5-50 pounds regularly

•

Ability to work in temperature-controlled datacenters, 60F-90F

•

Ability to handle Walk Ups and Direct Messages regarding tasks

•

Must be able to balance personal workload with assisting newer team members.

•

Strong communication skills (written, verbal, and presentation)

•

Highly self-motivated and directed, with keen attention to detail.

•

Ability to work independently and solve customer-facing problems in a timely manner

•

Knowledge and understanding of datacenter infrastructure components.

•

Must be familiar with data center industry standards regarding structured cabling and in-rack power

•

Must be able to independently problem-solve issues related to in-rack power, structured cabling, space management and ATC processes
Travel Requirements

Estimated Amount of Time

Type of Travel

Up to 10% of the time

Domestic Travel only
Job Number: #21-1954
Posting Locations:
St. Louis, Missouri
Contact Information
Recruiter: Jean Chambers
Phone: (410) 579-3072
Email: jchambers@careercircle.com