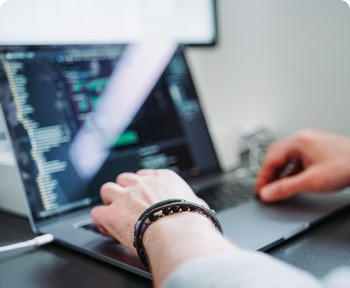 Associate Sales Academy
World Wide Technology
01/31/2022
Posting ID: 5000818947706
Why WWT?
Fueled by creativity and ideation, World Wide Technology strives to accelerate our growth and nurture future innovation. From our world class culture, to our generous benefits, to developing cutting edge technology solutions, WWT constantly works towards its mission of creating a profitable growth company that is a great place to work. We encourage our employees to embrace collaboration, get creative and think outside the box when it comes to delivering some of the most advanced technology solutions for our customers.
At a glance, WWT was founded in 1990 in St. Louis, Missouri. We employ over 8,000 individuals and closed over $14 Billion in revenue. We have an inclusive culture and believe our core values are the key to company and employee success. WWT is proud to announce that it has been named on the FORTUNE "100 Best Places to Work For®" list for the tenth consecutive year!
Want to work with highly motivated individuals that come together to form high performance team? Come join WWT today! We are looking for individuals that have a passion for sales, and learning, to join our Client Enablement team.
What will you be doing?
The WWT Associate Sales Development (ASD) program is specifically created for individuals early-in-career or transitioning jobs who aspire to become a sales leader. Client Development Support Representatives (CDSR) participate in this program to acquire the relevant skills to become an Associate Client Manager in the WWT Sales organization.
Core Responsibilities:
Participate and excel in the immersive WWT Associate Sales Development program.

Proactively follow-up on marketing campaigns and inbound inquiries to contact potential customers.

Evaluate the quality of contacts to determine if they should be routed/booked meetings with the appropriate Client Manager.

Constantly work on and enforce Salesforce hygiene for data accuracy, tracking and reporting.

Assist with researching companies, contacts and create targeted lists.

Analyze various marketing activities (i.e. tradeshow scans, webinar attendance) and determine appropriate response and activities.

Create reports and edit data on trends and buyer insights that will help shape our outreach strategy.

Have the autonomy to operate beyond your role and help the team improve the process, training, use of technology, and any other aspects of our business.
A Successful CDSR has these key qualities:
An entrepreneurial mindset and a passion for sales.

Customer oriented with the ability to not only start business relationships, but to have the drive, attitude and ability to maintain and grow them.

A professional presence and is enthusiastic, poised, inquisitive and concise.

Strategic thinking skills yet able to design and execute a plan.

An effective communicator able to assist in presenting complex solutions as well as listening to and interpreting customer requirements.

Able to receive and mange constructive coaching, taking proactive responsibility to develop and learn from experiences.

Achievement orientated and motivated by challenges, able to consistently deliver, while also aiming to exceed targets.

A successful team player who can take a lead role, help fill a void, drive and motivate a team towards a goal.

Values of every team member and support the work of all.

Aptitude and passion for learning.

Confident and humble.

Competitive spirit, always striving to be the best in the group and desire to win.

High level of activity, always engaged with high energy, fearlessness and aspirational.

Bachelor's degree or equivalent experience required.
**WWT has a vaccine requirement for all of its U.S. workforce. All new hires must be fully vaccinated before starting at WWT. Appropriate religious and medical accommodations will be made and can be discussed in the pre-hire process.**
Want to learn more about Global Enterprise Sales? Check out the Solutions and Services we provide on the platform: https://wwt.com
The well-being of WWT employees is essential. So, when it comes to our benefits package, WWT has one of the best. We offer the following benefits to all full-time employees:
Health and Wellbeing: Heath, Dental, and Vision Care, Onsite Health Centers, Employee Assistance Program, Wellness program

Financial Benefits: Competitive pay, Profit Sharing, 401k Plan with Company Matching, Life and Disability Insurance, Tuition Reimbursement

Paid Time Off: PTO & Holidays, Parental Leave, Sick Leave, Military Leave, Bereavement

Additional Perks: Nursing Mothers Benefits, Voluntary Legal, Pet Insurance, Employee Discount Program
World Wide Technology, Inc. offers excellent benefits and competitive compensation. Visit our company web page at wwt.com for more information.
Diversity, Equity, and Inclusion is more than a commitment at WWT -- it is the foundation of what we do. Through diverse networks and pipelines, we have a clear vision: to create a Great Place to Work for All. We believe inclusion includes U. Be who U are at WWT!
Equal Opportunity Employer Minorities/Women/Veterans/Differently Abled
#WAYUP
Job Number: #22-0217
Posting Locations:
Omaha, Nebraska
Columbus, Ohio
New York, New York
Kansas City, Missouri
Boston, Massachusetts
Phoenix, Arizona
Hartford, Connecticut
Maryland Heights, Missouri
Des Moines, Iowa
Dallas, Texas
Houston, Texas
Pawtucket, Rhode Island
Contact Information
Recruiter: Jean Chambers
Phone: (410) 579-3072
Email: jchambers@careercircle.com