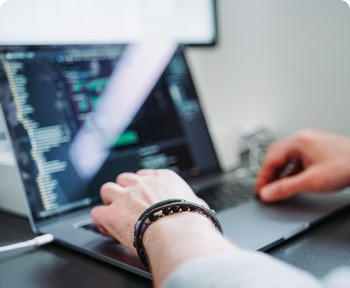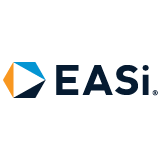 Clinical Trial Manager
EASi
06/22/2021
Posting ID: JP-002179529
Hiring for a 100% REMOTE Clinical Study Manager
Can be located anywhere in the US
Description:
Clinical Study Manager
Major responsibilities:
• Has the overall responsibility for the study commitments within the country and for timely delivery of data to required quality
• Leads Local Study Team consisting of CRA(s), CSA(s), for assigned study/studies
• Leads and optimizes the performance of the Local Study Team(s) at country level ensuring compliance with Procedural Documents, ICH-GCP and local regulations.
• Ensures, as required, that clinical and operational feasibility assessment of potential studies is performed to the highest quality.
• Coordinates the site selection process by identifying potential sites/investigators, performing initial Site Quality Risk Assessment and conducting Site Qualification Visits to evaluate suitability and quality risks.
• Ensures timely submission of application/documents to EC/IRB at start up and for the duration of the study.
• Works together with Regulatory Affairs to ensure timely delivery of application/documents for submissions to Regulatory Authority for the duration of the study, and in line with local regulations.
• Ensures timely preparation of country financial Study Management Agreement (fSMA) and maintains accurate study budget in clinical studies financial system by regular checks of the system and financial reports (as agreed with ADSMM/CH).
• Ensures timely preparation of local Master CSA (including site budget) and amendments as needed.
• Ensures timely preparation of country level Master Informed Consent Form (MICF) and subsequent site level ICFs, as required, including any relevant translations, and in line with relevant SOPs and local regulations.
• Ensures all country and site level trial essential documents required by ICH-GCP prior to study start have been collected and verified for correctness, prior to setting sites ready to enrol, and in line with SOPs.
• Plans and coordinates applicable local drug activities (from local purchase or reimbursement to drug destruction).
• Sets up and maintains the study in CTMS at study country level as well as local websites as required by local laws and regulations.
• Oversees, manages and coordinates monitoring activities from site activation through to study closure at country and site level in accordance with the Monitoring Plans.
• Reviews monitoring visit reports (as required and following SOPs) and pro-actively advises the monitor(s) on study related matters.
• Proactively identifies risks and facilitates resolution of complex study problems and issues.
• Organizes regular Local Study Team meetings on an agenda driven basis.
• Actively works towards achieving good personal relationships with all Local Study Team members, sites' staff and global stakeholders.
• Reports study progress/update to the Global Study Leader/ Global Study Team including SMM Lead.
• Contributes to patient recruitment strategy including regular communication with participating Investigators as necessary.
• Develops, maintains and reviews risk management plan on country study level: proactively manages sites, stakeholders, local and global vendors and customers to ensure risks are timely identified, mitigated and managed.
• Communicates and coordinates regularly with National Coordinating Investigator / National Lead Investigator on recruitment and other study matters, if applicable.
• Plans and leads National Investigator meetings, in line with local codes, as required.
• Assists in forecasting study timelines, resources, recruitment, budget, study materials and drug supplies.
• Ensures relevant systems required to facilitate business critical, license to operate activities (for example, Safety Reporting, Regulatory submissions, Clinical Trial Transparency) are set-up, updated and access is organised at country level.
• Ensures accurate payments related to the study are performed according to local regulations and agreements.
• Participates in training and coaching new members of the Local Study Team ensuring compliance with ICH-GCP and Procedural Documents.
• Ensures completeness of the eTMF and ensures essential documents are uploaded in a timeline manner to maintain the eTMF "Inspection Ready".
• Ensures that all study documents are ready for final archiving and completion of local part of the eTMF.
• Plans and leads activities associated with audits and regulatory inspections in liaison with CQM and QA.
• Provides input to process development and improvement.
• Provides regular information to Line Managers (AD SMM/CH SMM) at country level on study/ies and planned study milestones/key issues.
• Updates Line Managers (AD SMM/CH SMM) about the performance of the CRAs/CSAs.
• Ensures that study activities at country level comply with local policies and code of ethics.
• Provides feedback on any research related information including sites/investigators/competing studies that might be useful for the local market.
• Collaborates with local Medical Affairs team.
• Supports SMM in different initiatives (local, regional or global) as agreed with the CH/CD SMM.
Skills:
Study Manager, clinical project management, team leader, study leader, Clinical trials management, Oncology, Site management, Project management, Clinical trial management, Clinical research, Cro, Clinical operation, Vendor management, Clinical trial
Top Skills Details:
Study Manager
Additional Skills & Qualifications:
Bachelor of Science degree in related discipline, preferably in medical, biological, or health related sciences
2 years experience in Development Operations (CRA,Sr CRA) or other related fields, or 5 years' experience in Development Operations (CRA, Sr CRA) or other related field in lieu of degree
Good knowledge of international guidelines ICH-GCP as well as relevant local regulations.
Strong Budget and Finance acumen
Additional Requirements:
Proven ability to lead and motivate cross-functional teams to deliver clinical trials according to or ahead of time plan, budget and with required quality.
Excellent project management skills.
Excellent team building and interpersonal skills.
Excellent organisational skills.
Excellent verbal and written communication skills.
Excellent ability to prioritize and handle multiple tasks.
Excellent attention to details.
Excellent knowledge of spoken and written English.
Good negotiation skills.
Good ability to learn and to adapt to work with IT systems.
Ability to travel nationally and internationally as required.
Desired:
Good knowledge of the Drug Development Process.
Excellent understanding of the Clinical Study Process including monitoring.
Good resource management skills.
Experience Level:
Intermediate Level
About EASi:
Amazing begins here. EASi is a leading global services company specializing in engineering and sciences. For more than 35 years, EASi has delivered critical services across a range of industries, including energy and utilities, transportation, heavy equipment, consumer and industrial products, medical devices, pharmaceutical and biotechnology, as well as academic and health care research. By adapting to the constantly evolving needs of our customers, we have built specialized expertise and a multidisciplinary perspective - leveraging cutting-edge technology and processes - to constantly improve and innovate. Through EASi's flexible solutions and consultative approach, customers in engineering and sciences can expect unparalleled quality, increased speed to market and collaborative customer engagement services.
Headquartered in Hanover, Maryland, EASi has 3,700 dedicated employees across North America, Europe and Asia. EASi is an Aerotek company, a leader in the recruiting and staffing industry. Aerotek is an operating company of Allegis Group® Inc., a global leader in talent solutions. To learn more about EASi, visit EASi.com.
The company is an equal opportunity employer and will consider all applications without regards to race, sex, age, color, religion, national origin, veteran status, disability, sexual orientation, gender identity, genetic information or any characteristic protected by law.
Contact Information
Recruiter: Ida Peery
Email: ipeery@aerotek.com