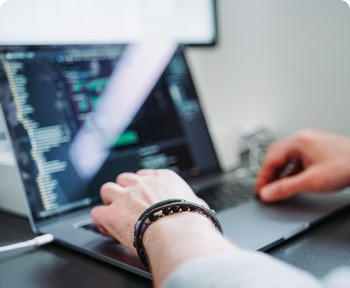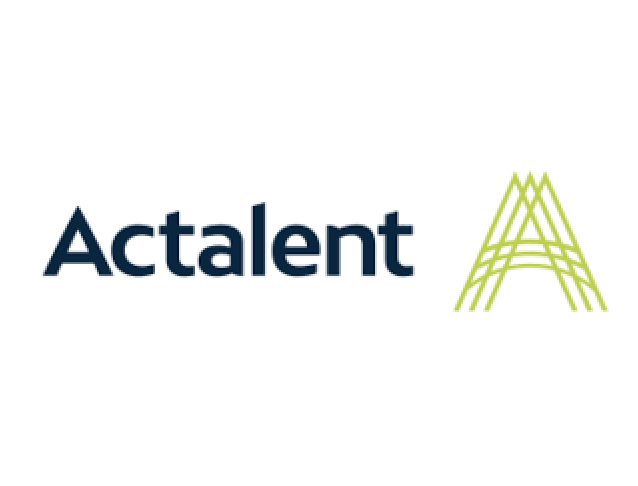 Superintendent Of Construction- Multi Family
Actalent
02/22/2022
Posting ID: JP-002663326
Description:
SUMMARY:
To provide leadership, management, and facilitate primary point of contact communications for all for construction site related activities, with emphasis upon site safety program administration, quality assurance, scheduling.
SAFETY:
•The Superintendent is the primary staff person responsible for administering the site safety plan, which promotes safe working conditions, addresses identified hazards, and works to proactively prevent hazards from emerging in the first place. The Superintendent will be fully knowledgeable of Safety Manual. They shall assist PM in the development of a site specific safety plan compliant with OHSA requirements. They are responsible for communicating and managing site specific plan with staff and sub-tiers at pre-construction meetings and at all times while the site is in operation. The Superintendent shall act as the point of contact upon any OSHA visitations and immediately notify your supervisor for further direction. The Superintendent shall fully investigate all accidents on site and communicate the details with both your PM and HR.
•Risk Management: Prior to any subcontractor working on the site, superintendent will verify an executed subcontract and all requirement exhibits are on file with corporate office and the Superintendent has administered a pre-construction meeting with the subcontractor.
SCHEDULING AND PROACTIVE PLANNING:
•Schedule and Proactive Planning: The Superintendent is responsible for creating publishing/communicating, administering, taking action to correct, and updating the 4 week production level schedule. The Superintendent shall share consistent dialogue with the PM regarding schedule and have a clear understanding of the Overall Owner's Prime Project Schedule. Published Internal weekly production schedules shall also work to achieve milestones ahead of Prime Contract commitment dates. The Superintendent's direct supervision of project staff, hours spent on site, coordination and governance of sub-tier agreements, and communications with our sub-tiers provides the Superintendent the greatest influence to ensure production progress is compliant with the schedule/budget goals established for the project. The Superintendent, from Project Start Up through Delivery, shall be working in a proactive manner, providing professional communications, enforcing sub-tier accountability, and production means, methods, and production rates.
QUALITY ASSURANCE:
•Prime Contract Scope, Plans, Specifications, Bid Documents.
•The Superintendent shall understand company's obligations, have an experienced and deep understanding of the Construction Documents (plans, specifications, bidding documents). With full understanding of obligations, the Superintendent shall inform PM of any client or architect request to perform services/improvements beyond obligations. The Superintendent shall also guard to ensure Subcontractor's do not proceed beyond company's obligations, without prior ACO approval. Superintendent shall assist the PM in identifying, assessing impact of proposed changes by client or Architect.
•Deviations or Conflicts in Construction Documents - The Superintendent shall be the primary staff person responsible for identifying Deviations or Conflicts in the Constructions. Superintendent shall thoroughly study the Construction Documents, consult with Sub-Tier experts, verify with the Project Engineer, and use all other means necessary to identify deviations, inconsistencies, or conflicts in the Construction Documents as early as possible. The Superintendent is response for identification of the conflict, communication (RFI, Issue Log), and participation through the resolution proceed of all conflicts. The Superintendent is responsible for evaluating, maintaining, and communicating all Design Team issued/acknowledged ASIs or RFIs or Submittal of Materials. The Superintendent will advise the PM of all changes which may result in a change of cost or change in scheduled time. The Superintendent shall maintain the record set of drawings completely and maintain the record set of as-builts throughout the project duration.
•Pavilion Quality Assurance Manual - Superintendent shall support and help facilitate the company's Quality Assurance goals, policies, and procedures. Superintendent shall be the Pavilion point person, held accountable for all quality of construction related issues. The Superintendent is responsible for initiating, scheduling, audit work in advance, and accompanying government and third party inspectors in an effort to have the construction work reviewed and approved efficiently.
Superintendent is responsible for all communications and efforts necessary to rectify any identified non-conforming / non-compliance issues. This effort shall be of priority to minimize delay impacts to the schedule and shall be considered closed once written approval of correction(s) is issued by the originating authority. The Superintendent shall assist the Project Manager in drafting the PUNCHLIST / DELIVERY acceptance procedures for the Project. Once the procedure is accepted by the Architect and Owner, the Superintendent shall be responsible for professional, timely, and quality presentations of the work for inspection. Superintendent shall facilitate rapid response to "area of work to be completed" or "items of inadequacy" with priority attention in accordance with the delivery plan. Quality Assurance Manual
SUPERVISION AND PROFESSIONALDEVELOPMENT
•Seek opportunities of additional training to further development of Professional skills. With assistance of PM, authors and administers effective Development Plan for assistance. Superintendent is responsible for establishing and achieving safety standards and ensuring cleanliness of the site/operations are understood and enforced by all Sub-Tiers and the company's staff while on Superintendent's site.
•Management of Assistant Superintendent (if PM has approved of Assistant for site) responsibilities demonstrating ownership of Assistant Superintendent's performance results.
•At the completion of the project, the Superintendent provides a written evaluation of each Subcontractors/Supplier performance and communicates these performance considerations with PM and Estimating/Purchasing staff.
MEETINGS & COMMUNICATIONS
•Attends and participates at Project Pre-Construction Meetings with Subcontractor and Suppliers. Super should be running the Sub Pre Con. Also attends and participates in Owner, Architect, Jurisdictional Authorities, and Utility. Responsible for assisting PM with any request regarding supporting meeting docs.
•Attends Owner, Architect, and Contractor meetings. Responsible for ensuring at all supporting meeting docs are professional prepare, accurate and complete.
•Presides at Site Coordination and Safety Weekly Meetings with Subcontractor and Suppliers. Responsible for creating and communicating all supporting meeting docs.
•Daily Reports and Daily Photos: Draft and communicate all critical reports and documents to ensure all information is timely, complete, and accurate.
•Document Management Protocol: The Superintendent is responsible that all project documents assigned to the Superintendent are being created and stored in compliance with the Document Management Protocol. Audit the stored files within Viewpoint at time of demobilization.
Reports to: Project Manager
Skills:
construction, superintendent, construction superintendent, apartment complex, multi-tenant, multi-family
Top Skills Details:
construction, superintendent, construction superintendent, apartment complex, multi-tenant, multi-family
Additional Skills & Qualifications:
Needs to know how to create critical path schedules.
Needs to be able to coordinate/manage NM subcontractors who may be difficult.
For Faster response please contact Jessica @jcheromiah@actalentservices.com or 505-342-5016. (PLEASE BE AWARE-This is solely in Albuquerque, NM- RELOCATION AND TRAVEL MUST BE DISCUSS IF COMING OUT OF STATE)
About Actalent:
Actalent connects passion with purpose. Our scalable talent solutions and services capabilities drive value and results and provide the expertise to help our customers achieve more. Every day, our experts around the globe are making an impact. We're supporting critical initiatives in engineering and sciences that advance how companies serve the world. Actalent promotes consultant care and engagement through experiences that enable continuous development. Our people are the difference. Actalent is an operating company of Allegis Group, the global leader in talent solutions.
The company is an equal opportunity employer and will consider all applications without regards to race, sex, age, color, religion, national origin, veteran status, disability, sexual orientation, gender identity, genetic information or any characteristic protected by law.
Contact Information
Recruiter: Jean Chambers
Phone: (410) 579-3072
Email: jchambers@careercircle.com