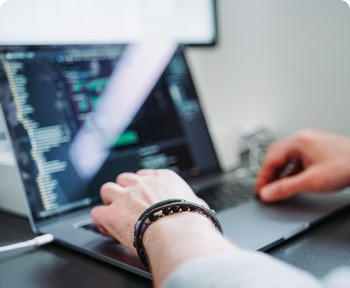 Chief Technology Advisor - Global
World Wide Technology
01/24/2022
Posting ID: 5000816969906
Why WWT?
Fueled by creativity and ideation, World Wide Technology strives to accelerate our growth and nurture future innovation. From our world class culture, to our generous benefits, to developing cutting edge technology solutions, WWT constantly works towards its mission of creating a profitable growth company that is a great place to work. We encourage our employees to embrace collaboration, get creative and think outside the box when it comes to delivering some of the most advanced technology solutions for our customers.
At a glance, WWT was founded in 1990 in St. Louis, Missouri. We employ over 7,000 individuals and closed nearly $14 Billion in revenue. We have an inclusive culture and believe our core values are the key to company and employee success. WWT is proud to announce that it has been named on the FORTUNE "100 Best Places to Work For®" list for the tenth consecutive year!
Want to work with highly motivated individuals that come together to form high performance teams? Come join WWT today! We are looking for a Chief Technical Advisor (CTA) to join our Global Enterprise team.
What will you be doing?
You will have an opportunity to enable / accelerate the growth of our Sales within the Global Enterprise team with a strong focus on the largest/Global Financial Institutions across North America, EMEA and APAC.
Client focus: Represent the Global Enterprise business as a Senior Technology peer

with the goal of strengthening WWTs brand as a trusted Innovation partner and accelerating Sales growth.

In parallel, represent WWT Global Enterprise as a senior technology counterpart to senior OEM

OEM focus: Represent the Global

Enterprise business as a Senior Technology counterpart with the goal of strengthening and expanding our partnerships with incumbents and emerging OEMs

Internal focus: In the process the expectation is to bring back industry and OEM insights into WWT to ensure our value prop to the Global Financial Services Industry remains relevant and differentiated
Note that this is a senior role, reporting into the head of Global Enterprise and part of the Global Leadership team. Yet, this is not a managerial role as the intent is to focus the expertise / thought leadership of the CTA externally as a WWT CTA ambassador.
Responsibilities:
Represent the Global Business and act as a senior technology counterpart to our senior client stakeholders with the goal of strengthening WWTs brand as a trusted Innovation partner and drive Sales growth.

Advise clients on IT Engineering/Architecture and Ops strategic decisions and help client 'make sense' of a broad array of Architectures and OEM options available to them

Liaise back into our Sales and Pre-Sales teams (Services and Engineering) to ensure client needs can be converted into Sales and Services opportunities driving tangible Gross Profits

Develop mutually beneficial relationships with executive level OEM partners. Stay abreast of new offerings within existing OEMs and new entrants/disruptors into OEM space. Ensure that CSEs/CSAs are up to date on OEM offerings

Provide industry/client and OEM insight back into WWT to ensure sustained innovation and differentiation with a focus on Global FI technologies. Internal partners to include our Advanced Technology Center (Mega Innovation Lab), WWT partner management organization and WWT Services Orgs.

Closely partner with Global Enterprise leadership and contribute to the development of long-term growth strategies.

Drive thought Leadership and social/professional media messaging in support of the above
Qualifications:
Preferred location in/near New York City, NY. However, we will consider strong candidates living near any major airport hub in the US

3+ years'

experience as CTO/CIO or Sr EA role -- for large enterprises could be direct report to CTO/CIO or advisor to CTO/CIO. Strong preference for candidates who have both Buy-side (client CTO/CIO) and Sell-side (OEM or Professional Services) experience/background.

Experience in the Financial Services Industry strongly preferred. Expertise in large, regulated enterprises can also apply.

Broad understanding of FS industry trends and OEM players across multiple technology domains (Networking, Storage, Compute, Cloud, Cybersecurity)

T-shaped knowledge profile with a broad understanding of Technology across multiple domains and a deep understanding in one area: e.g., DevOps/Automation, Cloud, AIOps, etc.

Comfort in a dual Thought Leader-Sales Leader role, helping translate client needs into sales opportunities

Team player: comfortable operating in settings where ultimate success is driven by teams (sales, services) outside of direct control yet dependent on ability to partner, provide access and empower these teams in pursuit of identified opportunities

Minimum 10 years of progressive technology leadership experience in a highly complex, preferably regulated environment

50% travel may be required.

Master's degree or equivalent experience required

Excellent oral and written communication skills, thought leadership, and the ability to translate complex technology concepts into easily understood and actionable decisions
WWT has a vaccine requirement for all of its U.S. workforce. All new hires must be fully vaccinated before starting at WWT. Appropriate religious and medical accommodations will be made and can be discussed in the pre-hire process.
Want to learn more about Global Enterprise? Check out the Solutions and Services we provide on the platform: https://wwt.com
The well-being of WWT employees is essential. So, when it comes to our benefits package, WWT has one of the best. We offer the following benefits to all full-time employees:
Health and Wellbeing: Heath, Dental, and Vision Care, Onsite Health Centers, Employee Assistance Program, Wellness program

Financial Benefits: Competitive pay, Profit Sharing, 401k Plan with Company Matching, Life and Disability Insurance, Tuition Reimbursement

Paid Time Off: PTO & Holidays, Parental Leave, Sick Leave, Military Leave, Bereavement

Additional Perks: Nursing Mothers Benefits, Voluntary Legal, Pet Insurance, Employee Discount Program
World Wide Technology, Inc. offers excellent benefits and competitive compensation. Visit our company web page at www.wwt.com for more information.
Equal Opportunity Employer Minorities/Women/Veterans/Differently Abled
Job Number: #22-0164
Posting Locations:
New York, New York
Contact Information
Recruiter: Jean Chambers
Phone: (410) 579-3072
Email: jchambers@careercircle.com