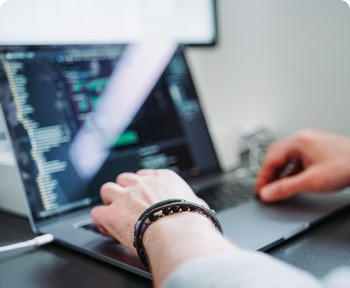 Diversity Business Development Manager
World Wide Technology
03/16/2021
Posting ID: 5000699975306
Why WWT?
Fueled by creativity and ideation, World Wide Technology strives to accelerate our growth and nurture future innovation. From our world class culture, to our generous benefits, to developing cutting edge technology solutions, WWT constantly works towards its mission of creating a profitable growth company that is a great place to work. We encourage our employees to embrace collaboration, get creative and think outside the box when it comes to delivering some of the most advanced technology solutions for our customers.
At a glance, WWT was founded in 1990 in St. Louis, Missouri. We employ over 6,000 individuals and closed nearly $12 Billion in revenue. We have an inclusive culture and believe our core values are the key to company and employee success. WWT is proud to announce that it has been named on the FORTUNE "100 Best Places to Work For®" list for the ninth consecutive year!
Want to work with highly motivated individuals that come together to form high performance team? Come join WWT today! We are looking for a Diversity Business Development Manager to join our Global Enterprise Sales team in the East Region.
Responsibilities:
Build strategic relationships throughout supplier diversity, D&I, IT and procurement organizations at pursuit and existing customers

Focus will be on working with customers in the Financial Services industry.

Work closely with account teams to build senior level relationships within pursuit and existing customer organizations

Work with territory leadership and account teams to develop and implement a forward-thinking business strategy

Become a trusted advisor to customer on policy, process and diversity areas to help them achieve their business objectives

Initiate interactions with key stakeholders to gain the customer knowledge about account contacts, business strategy, priorities, organization, policy, processes and outcomes

Acts in a consultative fashion to position WWT capabilities and service offerings in the context of the client's business and technology objectives.

Drive account expansion by constructing proposal(s) that anticipants the customer's growing business needs and impacts specific customer metrics

Effective at working with cross functional teams to develop business relevant solutions for our customers and partners.

Establish and maintain cooperative relationships with relevant diversity councils and other groups in the region to foster goodwill and positive branding of WWT, including board/leadership positions within organizations

Track and report individual, account and territory sales reports including sales objectives, forecast and quarterly sales results

Leverage STEM and diversity organizations to help our account teams shorten the sales cycle and develop new business opportunities.

Identify and build relationship with other WMBEs, 8A, DAV companies that to support WWT internally and our customer's Tier 2 objectives.

Manage regional diversity budget, set expectations with territory leadership and forecast annual budget based on engagement opportunities
Required Experience & Skillset:
Candidate must live in/around New York City

3+ years Sales, Procurement, or Business Development experience in relevant industry working with medium to large commercial or enterprise customers

Financial Services industry experience is preferred

Proven experience in prospecting and developing new business

Understands laws, regulations, and policies around diversity business requirements for different industries.

Strong Analysis and Analytics skills

Ability to work independently and solve customer-facing problems

Track record of successful solution selling

Strong communication skills (interpersonal, written, verbal, presentation, listening, and negotiation)

Flexible Schedule and the ability to travel on short notice.
WWT has implemented a vaccine requirement for all of its U.S. workforce. All new hires must be fully vaccinated by December 8, 2021. Appropriate religious and medical accommodations will be made.
Want to learn more about Global Enterprise Sales? Check out the Solutions and Services we provide on the platform: https://wwt.com
The well-being of WWT employees is essential. So, when it comes to our benefits package, WWT has one of the best. We offer the following benefits to all full-time employees:
Health and Wellbeing: Heath, Dental, and Vision Care, Onsite Health Centers, Employee Assistance Program, Wellness program

Financial Benefits: Competitive pay, Profit Sharing, 401k Plan with Company Matching, Life and Disability Insurance, Tuition Reimbursement

Paid Time Off: PTO & Holidays, Parental Leave, Sick Leave, Military Leave, Bereavement

Additional Perks: Nursing Mothers Benefits, Voluntary Legal, Pet Insurance, Employee Discount Program
Diversity, Equity, and Inclusion is more than a commitment at WWT -- it is the foundation of what we do. Through diverse networks and pipelines, we have a clear vision: to create a Great Place to Work for All. We believe inclusion includes U. Be who U are at WWT!
World Wide Technology, Inc. offers excellent benefits and competitive compensation. Visit our company web page at www.wwt.com for more information.
Equal Opportunity Employer Minorities/Women/Veterans/Differently Abled
Job Number: #21-0365
Posting Locations:
New York, New York
Contact Information
Recruiter: Jean Chambers
Phone: (410) 579-3072
Email: jchambers@careercircle.com