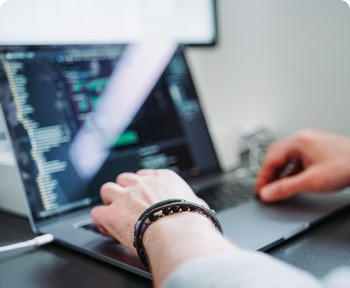 Regional Sales Manager - Healthcare
World Wide Technology
02/10/2022
Posting ID: 5000822081806
Why WWT?
Fueled by creativity and ideation, World Wide Technology strives to accelerate our growth and nurture future innovation. From our world class culture, to our generous benefits, to developing cutting edge technology solutions, WWT constantly works towards its mission of creating a profitable growth company that is a great place to work. We encourage our employees to embrace collaboration, get creative and think outside the box when it comes to delivering some of the most advanced technology solutions for our customers.
At a glance, WWT was founded in 1990 in St. Louis, Missouri. We employ over 8,000 individuals and closed over $14 Billion in revenue. We have an inclusive culture and believe our core values are the key to company and employee success. WWT is proud to announce that it has been named on the FORTUNE "100 Best Places to Work For®" list for the tenth consecutive year!
Want to work with highly motivated individuals that come together to form high performance team? Come join us!
Why should you join Global Enterprise Sales?
As a Regional Manager you will lead a team of WWT Client Managers/ Client Executives efforts who target the largest healthcare systems across our Northeast Operations. Armed with the expertise of our healthcare experts, strategic advisors, and sales engineering team, you'll build and nurture relationships with our customer leaders, identify gaps within the customers technical environment and deliver state of the art solutions in areas such as Infrastructure Modernization, Multicloud Architecture, Security Transformation and Digital Strategy. With our Advanced Technology Center and Platform (https://www.wwt.com/atc) at your fingertips for briefings, training, workshops, demos and POC's you'll be delivering best in class results for your customers.
What will you be doing?
The Regional Manager will be focused on achieving sales goals by leading the team and providing value to WWT's customers with the multiple services/solutions and relevant OEM's. Day to day responsibilities will include managing a strong sales team, taking part in customer sales meetings and presentations, and assisting in bringing customer requests to the WWT technical teams for scoping. The ability to listen, learn and understand broad technical solutions is required as you look to provide value to your team and our customers on cutting edge technologies. This position will require the ability to travel up to 35%.
RESPONSIBILITIES:
Manage the New England, New York Metro, New Jersey and Eastern Pennsylvania (NYNJPA) Healthcare sales team to position and sell WWT products, services and consulting

Build and maintain relationships with Client Executives and their account decision makers, key business partners and influencers in the territory

Educate sales team and customers on WWT disruptive approach to Northeast Healthcare accounts

Maintain market and competitive knowledge to ensure credibility with Customers

Set direction for business development and solution replication in region and with WWT Healthcare Business Development organization

Growth: Hire additional team sellers and healthcare focused talent by leveraging strong relationship network

Partner with engineering leadership, professional services, inside sales leadership, and WWT corporate functions for success

Responsible for an gross-profit quota with significant growth year over year
QUALIFICATIONS:
Northeast location (Ideally located in New England, NYC Metro, NJ or Eastern Pennsylvania region)

Previous successful record of accomplishment of selling technology to large hospital systems including a minimum two years of technology sales management experience

Strong knowledge and established relationships within Northeast healthcare region and associated OEM channel sales routes.

Ability to quickly develop organization agility and leverage extended teams.

Strong interpersonal and communications skills, demonstrated team building, leadership and the ability to manage multiple complex sales engagements concurrently.

Must embrace our core values around trust, humility, embracing change, passion, attitude, teamwork, and honest.
Want to learn more about Global Enterprise Sales? Check out the Solutions and Services we provide on the platform: https://wwt.com
****WWT has a vaccine requirement for all of its U.S. workforce. All new hires must be fully vaccinated before starting at WWT. Appropriate religious and medical accommodations will be made and can be discussed in the pre-hire process.****
The well-being of WWT employees is essential. So, when it comes to our benefits package, WWT has one of the best. We offer the following benefits to all full-time employees:
Health and Wellbeing: Heath, Dental, and Vision Care, Onsite Health Centers, Employee Assistance Program, Wellness program

Financial Benefits: Competitive pay, Profit Sharing, 401k Plan with Company Matching, Life and Disability Insurance, Tuition Reimbursement

Paid Time Off: PTO & Holidays, Parental Leave, Sick Leave, Military Leave, Bereavement

Additional Perks: Nursing Mothers Benefits, Voluntary Legal, Pet Insurance, Employee Discount Program
World Wide Technology, Inc. offers excellent benefits and competitive compensation. Visit our company web page at wwt.com for more information.
Equal Opportunity Employer Minorities/Women/Veterans/Differently Abled
Job Number: #22-0332
Posting Locations:
New York, New York
Philadelphia, Pennsylvania
Trenton, New Jersey
Boston, Massachusetts
Hartford, Connecticut
Contact Information
Recruiter: Jean Chambers
Phone: (410) 579-3072
Email: jchambers@careercircle.com