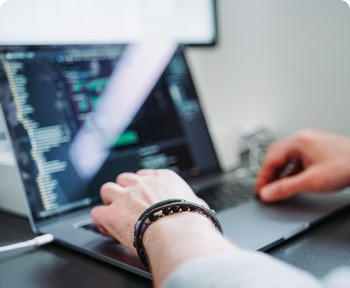 Industry Client Executive-Utility/Energy (Central Region)
World Wide Technology
12/02/2021
Posting ID: 5000800613606
Why WWT?
Fueled by creativity and ideation, World Wide Technology strives to accelerate our growth and nurture future innovation. From our world class culture, to our generous benefits, to developing cutting edge technology solutions, WWT constantly works towards its mission of creating a profitable growth company that is a great place to work. We encourage our employees to embrace collaboration, get creative and think outside the box when it comes to delivering some of the most advanced technology solutions for our customers.
At a glance, WWT was founded in 1990 in St. Louis, Missouri. We employ over 7,000 individuals and closed nearly $13 Billion in revenue. We have an inclusive culture and believe our core values are the key to company and employee success. WWT is proud to announce that it has been named on the FORTUNE "100 Best Places to Work For®" list for the ninth consecutive year!
Want to work with highly motivated individuals that come together to form high performance team? Come join WWT today! We are looking for an Industry Client Executive to join our Utility and Energy team which is part of the WWT Global Enterprise Sales (GES) team.
What will you be doing?
The Utility and Energy industries are undoubtedly in the midst of the greatest fundamental change in the past century. The demand, supply, regulatory environment, and new opportunities are each being reimagined and restructured. These companies simultaneously represent some of the largest in the world and most important to our societies, and large ships turn slowly. The role of the Utility and Energy Practice at WWT is to enable and empower the transformation that is not only crucial for these companies to survive, but for the world to thrive.
The Industry Client Executive is tasked with driving transformational engagements with the largest companies in these industries by elevating our sales engagement, improving our brand awareness, enhancing our offerings, expanding the value we deliver, and positioning custom proposals that meet the unique needs of our customers.
Responsibilities:
There are 3 primary responsibilities for an Industry Client Executive in the Utility and Energy Practice:
Direct Sales: The primary responsibility for an Industry Client Executive will be to build relationships from middle management through Executives at enterprise accounts, understand business needs, lead the development of proposed solutions (services and products), and present and close strategic engagements. Some key areas of focus include:
Consolidation and modernization of OT Networks

OT and IT data architecture, governance, and analytics

Cyber Security and compliance posture improvement across IT and OT

Asset Lifecycle Management Programs

AIOps and Infrastructure Automation

Application modernization, migration, and development
Define/Mature Solutions Taken to U&E Customers: Through partnerships with customers, OEMs, services partners, and various internal organizations you will:
Identify the solutions needed by enterprises in these industries

Mature partnerships and messaging to take those solutions to market

Identify gaps in WWT's capabilities to meet customer needs and work with WWT executive leadership to inform necessary investments

Work with WWT's Advanced Technology Center team to enhance relevance of the lab to U&E customers
Enhance WWT's Brand Recognition: Act as a brand ambassador by marketing WWT through activities such as:
Represent WWT at relevant industry events (e.g. - Distributech, UBBA Summit, EPRI events)

Develop industry-relevant content to publish on WWT's Platform

Help lead WWT events such as the annual Utility Executive Roundtable

Represent WWT at partner and OEM events
Part of a Team:
The Industry Client Executive role is an integral member of the sales team. This role has a charter to elevate the level and impact of WWT's engagement with the largest companies in the industry. The Industry Client Executive account collaborators include:
Account Manager:

Local salesperson that reports through the geographically aligned sales organization. Outside of the accounts that are best penetrated, Account Managers cover a variety of customers across a number of industries. This role typically has a long history in technology product sales (hardware and software), builds strong relationships with OEM counterparts, and sells primarily into IT and Procurement.

Consulting Systems Engineer (CSE) and Consulting Systems Architect (CSA):

Pre-sales architects local to the accounts they serve that provide technical thought leadership, help manage the supply chain for products sold, support design and architecture work, and act as a liaison for customers to access WWT's Global Engineering Team. These people provide day-to-day engineering support for our customers, helping them identify the solutions they need.

Global Engineering Team (GET):

Hundreds of pre-sales engineers with significant depth across a wide range of technologies and solutions available to support sales efforts, do pre-sales design work, and scope billable engagements.

Services Sales Consultants:

Salespeople focused on selling infrastructure and application services, typically focused on proven, core services. This includes site surveys, staff augmentation, and application development.

Industry Advisor:

A technical SME with great depth of experience in the unique technical environments in the Utility and Energy industries capable of meeting OT engineers where they are and being a thought leader regarding the unique challenges and solutions in the industry.
With strong partnership with these account teams, the Industry Client Executive has leverage to provide strong, local support to customers, go deep and wide in accounts, and focus on strategic pursuits.
Qualifications:
10+ years selling to and/or working with executive stakeholders of Fortune 1000 Utility and Energy companies

5+ years' experience selling and delivering strategic and/or technical consulting services

Track record of successfully selling solutions/engagements in excess of $10m in the Utility and Energy industry

Demonstrable knowledge of the challenges and opportunities facing the Utility and Energy industry today

Strong communication skills (written, verbal and presentation)

Proven ability to work creatively and analytically in a problem-solving environment

Proven ability to communicate complex technical and detail-oriented concepts to non-technical executives

Track record of building lasting relationships with customer decision makers and industry leaders
WWT has implemented a vaccine requirement for all of its U.S. workforce. All new hires must be fully vaccinated by December 8, 2021. Appropriate religious and medical accommodations will be made.
Want to learn more about Global Enterprise Sales? Check out the Solutions and Services we provide on the platform: https://wwt.com
The well-being of WWT employees is essential. So, when it comes to our benefits package, WWT has one of the best. We offer the following benefits to all full-time employees:
Health and Wellbeing: Heath, Dental, and Vision Care, Onsite Health Centers, Employee Assistance Program, Wellness program

Financial Benefits: Competitive pay, Profit Sharing, 401k Plan with Company Matching, Life and Disability Insurance, Tuition Reimbursement

Paid Time Off: PTO & Holidays, Parental Leave, Sick Leave, Military Leave, Bereavement

Additional Perks: Nursing Mothers Benefits, Voluntary Legal, Pet Insurance, Employee Discount Program
World Wide Technology, Inc. offers excellent benefits and competitive compensation. Visit our company web page at www.wwt.com for more information.
Equal Opportunity Employer Minorities/Women/Veterans/Differently Abled
Job Number: #21-2059
Posting Locations:
Cleveland, Ohio
Chicago, Illinois
St. Louis, Missouri
Columbus, Ohio
Minneapolis, Minnesota
Indianapolis, Indiana
Des Moines, Iowa
Contact Information
Recruiter: Jean Chambers
Phone: (410) 579-3072
Email: jchambers@careercircle.com