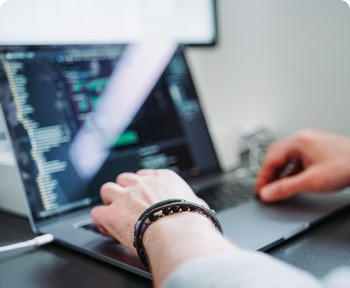 Client Executive - (Global Financial) - NYC Metro
World Wide Technology
12/13/2021
Posting ID: 5000692218706
World Wide Technology has an opportunity available for a Client Executive to join our Global Financial team. We are looking for a professional who has experience in engaging resources to drive sales and produce immediately.
RESPONSIBILITIES:
Acts in a consultative fashion providing customers a unique perspective by identifying customer's business priorities, sharing unique insights to those priorities, and proactively advancing the customer's objectives.

Effective at working with cross functional teams to develop business relevant solutions for our customers and partners.

Proven experience driving two-way communication linking customer's business priorities with differentiated value proposition and solution.

Being a successful member of a team that has managed very complex and large customer relationship

Can establish a deep understanding of value drivers and ROI and able to influence a wide range of customer stakeholders.

Strong cultural fit that exhibits a strong passion for continuous learning

Position WWT capabilities and service offerings with client business and technology objectives

Develop and execute account strategy

Drive deal momentum by inspiring a high impact team of inside sales, technology specialists, and consultants to take active roles in the execution of the account strategy

Develop a strategy for engaging critical stakeholders and understand how to position our unique strengths to meet individual stakeholder needs

Can articulate value of a solution in terms that are consistent with the business objectives of the customer.

Able to drive the buying process by coaching stakeholders on next steps and providing relevant value statements and/or ROI analysis for internal justification

Build and maintain relationships with C-level executives and decision-making leaders at targeted clients

Manage a pipeline of opportunities and forecast accurately

Form and maintain client and business partner relationships including Partner/OEM (Original Equipment Manufacturer) specialists and business units

Travel approximately two times per month (when traveling resumes)
QUALIFICATIONS:
8+ years of experience managing/leading a book of business and successful account management with Fortune 100 level customers

Highly regarded by Partner/OEM Account Teams, as well as Technical Management levels.

Ideal candidates have experience working with Large Financial Services customers.
This role may require on-location work with WWT customers. Some customers may require WWT employees and contractors coming on-site to be vaccinated against COVID-19 and/or to receive frequent negative COVID-19 testing.
Job Number: #21-0189
Posting Locations:
Columbus, Ohio
New York, New York
Trenton, New Jersey
Dallas, Texas
Houston, Texas
Contact Information
Recruiter: Jean Chambers
Phone: (410) 579-3072
Email: jchambers@careercircle.com