CareerCircle
Job Search & More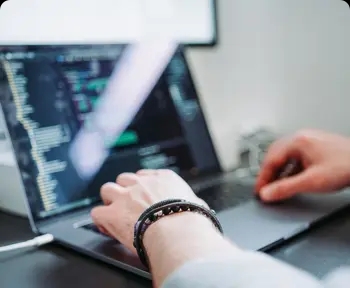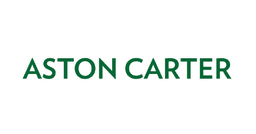 Customer Support Specialist
Aston Carter
Posted Friday, July 7, 2023
Posting ID: JP-003888683
Description:
Day to day: Provide a service mentality to both internal team members and clients. Goal is to assist the branch manager in providing the customer with the best possible buying experience, product delivery, and after-sale service. Tasks include entering and processing customer orders, correcting order errors, following up with customer on status of orders and sending follow up emails after sales transactions, and completing receptionist duties at the front desk: greeting walk-in clients (interior designers, contractors, builders).
Responsibilities:
Ability to be proactive and ask questions and request clarification if details seem unclear.
Maintains a high level of product knowledge and actively seeks out new information. Candidates will be trained on industry knowledge and products.
Possesses an in-depth awareness of the different branch operations and how they relate to one another. Candidates will be trained on this and provided information as well.
Criteria: Cooperates seamlessly with showroom, warehouse, and slab sales personnel. Ensures that all commitments made to Customers and coworkers are reasonable and can be met.
- Looking for someone with a high level of interpersonal communication skills and the ability to troubleshoot ad support customers.
Demonstrates a willingness and ability to work within a team environment
Criteria: Gets along well with other members of the team on a day-to-day basis, and when called upon to participate in special events, such as inventory and/or parking lot sale.
Maintains a knowledge of competitors and their products. Will again be trained on this information, not expected to know the industry.
Criteria: Uses resources such as sales reps, Customers, and the internet to learn about
competitive products offered by the competition.
Demonstrates proficiency in using company computer applications .
Criteria: Enters Customer orders into and interprets information from the company's computerized order processing system accurately and efficiently. Experience with SAP or ERP system will be helpful.
Serves as an effective, courteous direct contact for our Customers
Criteria: Provides courteous, proactive sales support face-to-face, over the phone, or by other means. Demonstrates effective interpersonal skills.
Employs effective phone skills.
Criteria: Willingly answers phones when appropriate; uses warm, friendly tone; uses phone efficiently and appropriately.
Maintains an in-depth knowledge of our products and is able to promote sales of those products to our Customers.
Criteria: Keeps current on new products, discontinued products, products with supply problems, and out of stock products. Knows how to introduce Customers to similar products when appropriate and minimizing inconvenience to the Customer. Promotes allied and spiff products when appropriate and applicable.
Engages in problem solving by actively listening to Customers and coworkers.
Criteria: Uses sound problem solving techniques to arrive at a solution.
Balances ongoing projects with the more immediate demands of the Order Desk.
Criteria: From time to time, at the request of the Manager, the Order Desk CSR may be assigned an ongoing project. An example of one of these ongoing projects is researching and possibly canceling orders that are no longer needed by Customers.
Additional Skills & Qualifications:
Seeking candidates with a customer service mentality -
- Ideally this candidate has one to two years of experience within customer service or administrative work, however this team is open to candidates with retail experience (Target, Crate & Barrel, Home Depot, etc.)
- The ability to communicate effectively
- Ability to utilize various computer systems especially an SAP or ERP system - (the team will train on the ERP systems)
- Ability to work well on a team
Contact Information
Email: cfender@astoncarter.com
The company is an equal opportunity employer and will consider all applications without regards to race, sex, age, color, religion, national origin, veteran status, disability, sexual orientation, gender identity, genetic information or any characteristic protected by law.