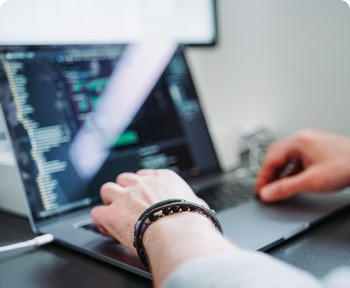 Customer Success Leader II
TEKsystems
02/22/2022
Posting ID: JP-002664360
About TEKsystems Global Services We partner with progressive leaders to create opportunity, accelerate business transformation and help build the enterprises of tomorrow. We work with 80% of the Fortune 500 to address their technology, strategy, and talent needs. We innovate so industries stay ahead of what's next. As a full stack technology and talent services provider, we partner with our customers across the globe to own change. Join us.
Role Description
At TEKsystems Global Services, we live in the tech world. We're out in front of the trends and tools that shape industry and create fresh opportunities. All-in, fully engaged, high energy partnership is how we approach everything – our commitments and our people. Our people are at the center, fueling our high-performance and our inclusive culture.
We're doers, looking for doers who do the right thing. Roll-up your sleeves thought-leaders focused on creating possible. Team champions who declare success only when everyone achieves their ambitions. Sound like the career experience you've been searching for? We're looking for a Customer Success Leader II to join our team. A practitioner who accelerates outcomes, affects positive change, and moves business forward.
Let's partner. Together, we can accomplish amazing things.
Here's what the opportunity requires :
The Customer Success Leader II (CSL II) position is a delivery leadership position in the organization in which the individual is responsible for managing one or more projects/project teams/programs at a time. The Customer Success Leader provides ownership of customer expectations, delivery assurance of application services deliverables, and all-around outcomes for clients. The CSL role is responsible for quantifying the business benefits of project outcomes throughout the engagement. As a more advanced Customer Success Leader position, a CSL II is expected to have the experience and background to perform all the duties described below for engagements of all service types including all those expected of a CSL I along with complex deliverable-based, fully outsourced, or extremely large scale engagements or programs. This position requires a more demanding set of skills, educational background and demonstrated experience as related to the technical practice area.
Key Accountabilities and Priorities:
Strategic Thinker & Market Strategist
• Customer-First Mindset:
o Urgently and actively accountable for project and customer requirements to ensure customer satisfaction and contract compliance.
o Succinctly understands and explains how application solution addresses customer needs and discusses benefits in terms of business value versus technology features
o Establish and perform periodic customer, project, and solution "health checks" with client project teams baselined against the target metrics associated with the Value Streams defined at the onset of the engagement.
o Ensure customer reference-ability and, support and enhance on-going relationships.
o Define and implement a Communication Plan that meets project and customer expectations, and then urgently ensure a rhythm of 'continuous communication' and escalation inside of TEK and with the client relative to project status, opportunities, and imminent risks.
o Participate in the development and execution of an Account Strategy in collaboration with internal stakeholders.
• Innovative: Thinks out of the box, works to solution and solve business problems. Drives growth by relentlessly searching for new and improved ways of serving our internal and external customers. Collaborates heavily with Practice, Solutions, and Sales Teams towards this end.
o Ability to highlight risks associated with activities that deviate from stated business goals and define costs associated with deviation.
• Leadership Presence: Inspires and motivates a sense of direction and purpose. Energizes team members to strive towards a compelling vision of the future by embracing and embodying company values in all aspects of their work. Offers clarity around project goals and objectives to enable effective collaboration towards a shared purpose.
• Strategic Perspective & Judgement: Maintains a clear view of the customer's current and future business needs above and beyond the engagement deliverables. Uses deep industry and cultural knowledge to anticipate trends and opportunities; takes a long-term view of the business, as well as taking the broad strategy and translating it into meaningful goals and objectives.
o Collaboration with account team to ensure costs, planning, governance and risks are visible and issues are resolved
Organizational Agility
• Drives for Results:
o Understand and support the approach and solution design proposed by collaborating with customers and stakeholders to manage their expectations and proactively resolve business issues in a timely manner and then work vigorously to ensure the path towards fulfillment of customer expectations is always dignified.
o Urgently and actively develop, maintain, and track quantifiable metrics that support business and project goals.
o Continually challenges others in a healthy fashion and addresses performance gaps well before there are any negative impact on service delivery.
o Situational Leadership: Adjusts behavior to best fit the style of others and the style that is needed based upon the situation, the customer culture, and project goals.
o Self-Awareness & Development: Recognizes own strengths and weaknesses. Admits mistakes; proactively seeks feedback from others. Extracts learning from failure.
Building Relationships / Trust & Assessing Talent
• Collaborates / Creates Buy-in: Builds both informal & formal relationships across organization boundaries.
• Assessing Talent & Push:
o Mentor, manage and develop project team members.
o Conduct annual reviews throughout the year on employee performance where required.
• Leading Inclusively: Recruits, develops and retains a diverse, high-quality workforce; maintain a high-performing team that leads and manages an inclusive workplace that maximizes the talents of each person to achieve sound results.
Required Education and/or Experience:
• Bachelors Degree or equivalent, relevant experience
• 8+ years experience in technology and/or professional services with a preference for experience at a consulting services provider managing transformation, devops, cloud and CT (continuous testing projects)
• 5+ years in IT service management/project management providing project and delivery management and daily operational oversight within a professional services delivery environment, specifically managing Agile Projects.
• Strong business acumen with the ability to develop a business case, to gather business requirements, and translate them into a customer solution when required.
• Experience leading Agile based workflows (PI planning, sprint planning, daily standups, etc.) and delivering via common Scaled Agile frameworks
• Experience in traditional and agile project management methodologies applying appropriate frameworks and best practices.
• Agile, PMP, IAOP (Outsourcing Professional), ITIL or other relevant certifications a plus.
Requisite Abilities and/or Skills:
• Possesses incredible degrees of situational awareness with a 'Customer First Mindset'.
• Operates with a sense 'healthy paranoia' by continually ensuring the Customer expectations and goals are urgently dignified and that any potential barriers or risks to success are immediately escalated and addressed
• Excellent oral and written communication skills (English language), analysis and problem solving skills as well as excellent time management and organizational skills.
• Demonstrated experience communicating and presenting at senior executive/director levels
• Superior people and personnel management skills.
• Self-Development: Active and passionate role in their own personal and professional development. Understand areas for growth and learning, creates a plan to improve, and aggressively pursue that plan. Remains up to date on required readings and training.
Skills:
People Management, Profit And Loss Analysis, Application Delivery, Agile, Agile Software Development Methodology, Client facing, Digital, Digital Transformation, Product management, Ux design, Digital commerce, Content management system
Top Skills Details:
People Management,Profit And Loss Analysis,Application Delivery,Agile,Agile Software Development Methodology,Client facing,Digital,Digital Transformation
Additional Skills & Qualifications:
Who we are CSL: Client Focused: We are customer centric. We deeply understand our client's needs and provide them with the best solutions and services
Leadership: We lead with a positive change mindset, advocating and fostering a growth mindset
Collaboration: We own our culture. We are part of a team and is our responsibility to help everyone be successful
Strive for Excellence: We deliver excellent service and take risks in order to grow. Operational hygiene is key to delivery of excellence
Personal Growth: We intentionally step out of our comfort zone and embrace change and challenges
About TEKsystems:
We're partners in transformation. We help clients activate ideas and solutions to take advantage of a new world of opportunity. We are a team of 80,000 strong, working with over 6,000 clients, including 80% of the Fortune 500, across North America, Europe and Asia. As an industry leader in Full-Stack Technology Services, Talent Services, and real-world application, we work with progressive leaders to drive change. That's the power of true partnership. TEKsystems is an Allegis Group company.
The company is an equal opportunity employer and will consider all applications without regards to race, sex, age, color, religion, national origin, veteran status, disability, sexual orientation, gender identity, genetic information or any characteristic protected by law.
Contact Information
Recruiter: Jean Chambers
Phone: (410) 579-3072
Email: jchambers@careercircle.com