CareerCircle
Job Search & More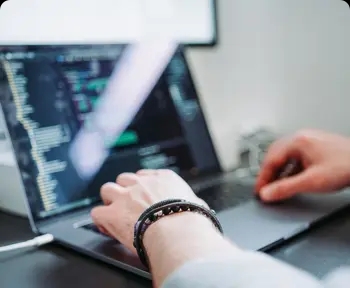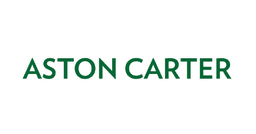 Coordinateur Ressources Humaines
Aston Carter
Posted Thursday, July 6, 2023
Posting ID: JP-003886725
Please read the Must Haves before applying. Only qualified candidates will be considered.
English to follow
More information about the salary after application. 
POURQUOI TRAVAILLER POUR CETTE ENTREPRISE ?
- Entreprise familiale, tout le monde est amical et se soucie de la croissance de l'entreprise.
- Récemment nommée l'entreprise la mieux gérée au Canada.
- Possibilités de croissance et de développement de carrière.
- Possibilités de croissance et de développement de carrière.
- Avantages sociaux, invalidité de longue durée, soins dentaires, médicaux et de la vue - couverts à 50 %.
- Cadeau à la fin de l'année (nouvelle incitation, aucun détail à fournir pour l'instant).
- Tarifs d'entreprise pour les téléphones portables, Gym
Description du poste :
APERÇU DU POSTE
Notre client est dans l'industrie alimentaire. Il est en pleine croissance et cherche à embaucher un coordonnateur administratif pour se joindre à l'équipe à Anjou (Montréal) pour une opportunité de carrière. 
Le coordonnateur administratif se joindra au service des RH et travaillera en étroite collaboration avec le généraliste et le directeur des RH et aura des responsabilités axées sur le soutien administratif quotidien. 
Vous ferez partie d'une petite équipe qui soutient l'ensemble de l'entreprise (350 employés). 
RESPONSABILITÉS
- Les documents d'intégration, les contacts avec les nouveaux embauchés pour rassembler leurs documents. 
- Travailler en étroite collaboration avec le généraliste RH pour la mise à jour des dossiers internes. 
- Être le point de contact pour les employés en ce qui concerne la paperasserie. 
- Tenir à jour les dossiers RH
- Assumer les tâches liées à la paie (se concentrer sur la saisie des données)
- Dossiers CNESST : suivi sur MS Excel et saisie des données dans le logiciel. 
- Autres tâches administratives liées au fonctionnement quotidien du département des ressources humaines.
Compétences et qualifications supplémentaires :
OLBIGATOIRES
- Diplôme d'études secondaires 
- Au moins 2 ans d'expérience administrative (environnement en constante évolution, expérience du travail dans des délais serrés).  
- Bilingue en anglais et en français, niveau professionnel. 
- Expérience de l'utilisation de MS Office dans un environnement bureautique (utilisation de base). 
BON A AVOIR
- Formation post-secondaire 
- Expérience dans un rôle administratif au sein d'une entreprise de fabrication ou d'un entrepôt.
L'ÉQUIPE
- Le généraliste RH travaillera en étroite collaboration avec le directeur RH et le coordinateur administratif.
- Lorsqu'il est au bureau, il dispose d'un bureau attitré.
JOURNÉE
- Horaire : Du lundi au vendredi
- WFH/Bureau : 100% au bureau
- Code vestimentaire : Décontracté
- Parking/Transit : Parking gratuit sur place.
WHY WORKING FOR THIS COMPANY?
- Family company, everyone is friendly and care about the growth of the company.
- Recently named Canada's Best Managed Company
- Opportunities for growth, career development.
- Opportunities for growth, and career development.
- Benefits, long-term disability, dental, medical, vision - Covered at 50%
- Gift at the end of the year (new incentive, no detail to provide yet).
- Corporate rates for cellphones, Gym
Description:
JOB OVERVIEW
Our client is in the food industry. They are quickly growing and looking to hire an Administrative Coordinator to join the team in Anjou (Montreal) for a career opportunity.
The Admin Coordinator will join the HR department and will be working closely with the HR Generalist and HR Director and will have responsibilities focused on everyday administrative support.
Will be part of a small team supporting the whole company (350 employees).
RESPONSIBILITIES
- Onboarding paperwork, connect with new hires to gather their papers.
- Work closely with HR Generalist for internal files update.
- Be the point of contact for employees for paperwork purposes.
- Keeping HR files up to date
- Taking on payroll duties (focus on data entry)
- CNESST files: keep track on MS Excel and data entry in the system.
- Other administrative duties related to the day-to-day of the HR department.
Additional Skills & Qualifications:
MUST HAVES
- High School diploma
- At least 2 years of administrative experience (fast-paced environment, experience working with tight deadlines).
- Bilingual in English and French, professional level.
- Experience using MS Office in an office environment (Basic use).
NICE TO HAVES
- Post-secondary education
- Experience working for a manufacturing company/warehouse environment in an administrative role.
THE TEAM
- The HR Generalist will be working closely with the HR director and the administrative coordinator.
- When in office, they will have an assigned desk.
DAY-TO-DAY
- Schedule: Monday to Friday
- Shift Time(s):
- WFH/Office: 100% in office
- Dress Code: Casual
- Parking/Transit: Free parking on site.
Contact Information
Recruiter: Antonin Paulin
Phone: +15147987150
Email: apaulin@astoncarter.com
The company is an equal opportunity employer and will consider all applications without regards to race, sex, age, color, religion, national origin, veteran status, disability, sexual orientation, gender identity, genetic information or any characteristic protected by law.