CareerCircle
Job Search & More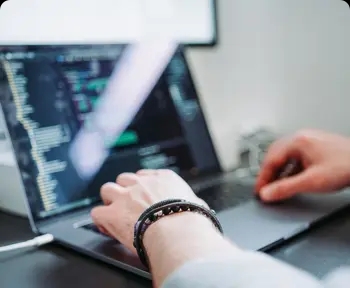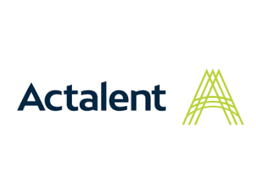 Pcb Design Engineer
Actalent
Posted Thursday, July 6, 2023
Posting ID: JP-003885655
Actalent est à la recherche d'un ingénieur en conception de circuits imprimés pour notre client spécialisé dans les commandes de vol pour l'industrie aérospatiale situé dans la région de Montréal, Québec.
Détails du rôle :
• Conception de PCB avec Cadence pour les cartes avioniques
• Test PCB des composants avioniques
• Débogage de PCB avec LTSpice
• Documentation
• Suivre les exigences selon les spécifications du client
• Conformité aux normes DO-254
Détails des meilleures compétences
1. Conception de circuits imprimés de 5 à 10 ans et plus
2. Test/débogage avec LTSpice
3. Expérience dans le domaine de l'aérospatiale, de la défense, de l'espace et des transports
Compétences et qualifications supplémentaires
Doit avoir:
• Ingénieur ou Maitrise en électronique
• Concepteur carte électronique minimum 5 ans d'expérience.
• Connaissance des interfaces avioniques du type A429, RS485, CAN BUS et discrets.
• Connaissance en conception analogique et mixed-signal avec ADC, DAC et OPA.
• Avoir de l'expérience de développement comportant des cœurs digitaux (tel que microcontrôleurs et microprocesseur de chez STM(famille STM32) et Texas
Instrument (famille TMS) si possible)
• Connaissances des outils de développement Cadence capture de schémas et PCB designer
• Capable de comprendre un développement orienté requirement (Type DO-254)
• Capable de rédiger des données de conception détaillées
• Savoir interagir avec une équipe SW pour l'écriture d'un HW /SW Interface document.
• compétences en programmation scripts de test (Python ou autres)
• Capable de rédiger des test procédures et de les exécuter
• Avoir de bonne habilites et méthodologie pour la recherche de panne.
• Savoir modifier une carte électronique ( changement ou implémentation de nouveaux composants)
• Pouvoir revoir un layout
Informations Complémentaires
Environnement de travail : Hybride (3 jours sur site a Dorval, QC / 2 jours à distance)
Taux de rémunération : Selon expérience et qualifications
• **************************************************************************************************************
Actalent is looking for a PCB Design Engineer for our client who is specialized in Flight Controls for the aerospace industry located in the Montreal, Quebec area.
Details of Role:
• PCB Design using Cadence for avionics boards
• PCB Testing of avionic components
• PCB Debugging using LTSpice
• Documentation
• Follow requirements as per client specifications
• Conformity to DO-254 norms
Top Skills' Details
1. 5-10 years PCB Design
2. Test/debugging with LTSpice
3. Aerospace, defense, space, transport industry experience
Must have:
• Electronic Engineering BAC or Master's degree
• Minimum 5 years of experience in Electronic Card Design
• Knowledge of aircraft interfaces type A429, RS485, CAN BUS and discrete.
• Knowledge of analog conception and mixed signal with ADC, DAC and OPA.
• Have development experience with digital cores (such as microcontrollers and microprocessors from STM (family STM32) and Texas Instrument (family TMS) if possible)
• Knowledge of development tools Schematic cadence capture and PCB designer
• Able to understand a development guidance requirement (Type DO-254)
• Able to write detailed design data
• Know how to interact with a SW team to write a HW/SW Interface document.
• Proficiency in test script programming (Python or others)
• Able to review test procedures and performers
• Have good skills and methodology for troubleshooting.
• Know how to modify an electronic board (change or implementation of new components)
• You can review a design
Additional Information
Work environment: Hybrid (3 days on site / 2 days remote)
Pay rate: Dependent on experience and qualifications
À propos d'Actalent:
Actalent relie la passion à la mission. Nos solutions de candidats talentueux et la performance de nos services produisent la valeur et les résultats, tout en apportant la compétence qui permet à nos clients de réaliser plus. Nos experts situés dans le monde entier inspirent au quotidien. Nous soutenons les initiatives essentielles en ingénierie et en sciences, par les expériences qui favorisent un développement continu. La différence, c'est nos gens. Actalent est une société d'exploitation d'Allegis Group, leader mondial des solutions de candidats talentueux.
About Actalent:
Actalent connects passion with purpose. Our scalable talent solutions and services capabilities drive value and results and provide the expertise to help our customers achieve more. Every day, our experts around the globe are making an impact. We're supporting critical initiatives in engineering and sciences that advance how companies serve the world. Actalent promotes consultant care and engagement through experiences that enable continuous development. Our people are the difference. Actalent is an operating company of Allegis Group, the global leader in talent solutions.
Contact Information
Email: arcmohan@actalentservices.com
The company is an equal opportunity employer and will consider all applications without regards to race, sex, age, color, religion, national origin, veteran status, disability, sexual orientation, gender identity, genetic information or any characteristic protected by law.