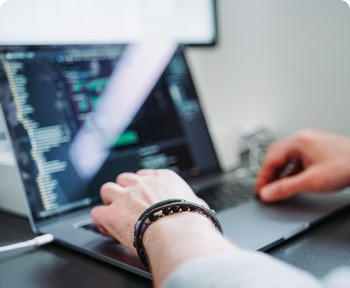 Consulting Systems Engineer
World Wide Technology
12/13/2021
Posting ID: 5000688860706
World Wide Technology, Inc. has an opportunity available for a Consulting System Engineer to support our Federal Civilian team covering Department of Energy. This position supports accounts located in the Tennessee area. Our team member will be focused on technical Presales Consulting to include customer presentations, development of Statements of Work, project hour estimation, respond to RFPs and generate Bills of Materials. The qualified candidate will serve as the technical lead in all covered Civilian accounts building strong relationships with the customer base as well as World Wide Technology's partners.
RESPONSIBILITIES:
Presales supporting Federal Civilian agencies around Cisco R/S, Unified Communications, A&O, Security

Must have experience and relationships with Dept. of Energy

Strong ability to understand issues and position solutions that meet or exceeds our customers' requirements across various technologies

Ability and experience positioning business relevance
· US Citizenship Required and the ability to pass a background check
· Excellent communication, interpersonal, presentation and technical sales skills
· 5 - 10 years of technical enterprise presales experience with a focus on solution sales
· Previous technical presales experience into Federal government; specifically with Dept. of Energy
· Consultative solution selling skillsets to include Cisco R/S and Unified Communications
· Solid Cisco Route Switch foundation
· Passion for driving Cisco solutions
· Required certifications for this position include: Cisco CCIE
· Relevant SAN, Server and Backup/Recovery certifications are highly desired
· Knowledge of Cisco Unified Communications is a plus
· Experience with F5, VMware are highly desired
· Self-driven, business-minded, and goal orientated
· Ability to travel within region and as needed to support customer accounts
· Must be local to the Tennessee region.
WWT has implemented a vaccine requirement for all of its U.S. workforce. All new hires must be fully vaccinated by December 8, 2021. Appropriate religious and medical accommodations will be made.
Diversity, Equity, and Inclusion is more than a commitment at WWT -- it is the foundation of what we do. Through diverse networks and pipelines, we have a clear vision: to create a Great Place to Work for All. We believe inclusion includes U. Be who U are at WWT!
Equal Opportunity Employer Minorities/Women/Veterans/Differently abled
Job Number: #21-0142
Posting Locations:
La Vergne, Tennessee
Internal Revenue, Tennessee
Contact Information
Recruiter: Jean Chambers
Phone: (410) 579-3072
Email: jchambers@careercircle.com