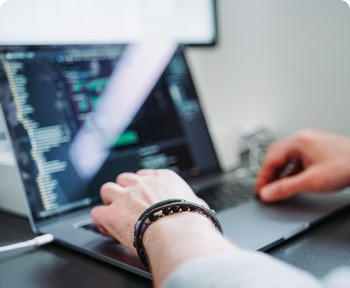 Warehouse Associate- 1st Shift - Lebanon, TN
World Wide Technology
02/22/2022
Posting ID: 5000825525406
Warehouse Associate -- Dell
Why WWT?
Fueled by creativity and ideation, World Wide Technology strives to accelerate our growth and nurture future innovation. From our world class culture, to our generous benefits, to developing cutting edge technology solutions, WWT constantly works towards its mission of creating a profitable growth company that is a great place to work. We encourage our employees to embrace collaboration, get creative and think outside the box when it comes to delivering some of the most advanced technology solutions for our customers.
Founded in 1990 in St. Louis, Missouri, WWT is a global systems integrator and supply chain solutions provider that employs over 7,700 people and operates more than 3.4 million square feet of state-of-the-art warehousing, distribution, and lab integration space strategically located throughout the U.S. We have an inclusive culture and believe our core values are the key to company and employee success. WWT is proud to announce that it has been named on the FORTUNE "100 Best Places to Work For®" list for the past ten years.
Want to work with highly motivated individuals that come together to form high performance team? Come join WWT today! We are looking for a Warehouse Associate.
Job Summary:
Warehouse Associates are responsible for receiving, moving, picking, and shipping products throughout our warehouse and integration operations. Responsibilities include applying and scanning labels to endure product is properly tracked, ensuring all product is safely and securely loaded or stored. The position reports to a Warehouse Supervisor. An ideal candidate will be able to work in a fast-paced environment, operate handheld scanning equipment, follow processes and be a team player.
Job Responsibilities:
Learn and support the processes of receiving, shipping and warehousing materials.

Collect information to understand problems and identify their origin.

Research events and known solutions for basic or routine problems.

Implement prescribed steps and ensures effective resolution, escalating troubleshooting if needed.

Demonstrate attention during discussions by taking notes and asking clarifying questions.

Demonstrate awareness of non-verbal behavior/cues (i.e., body language) when listening and communicating.

Restate and reflect back information to check for understanding.

Work with supervisors to set goals and priorities for individual work and manages time efficiently to accomplish goals.

Remain focused without becoming sidetracked by non-urgent or less important tasks or interruptions.

Demonstrates punctuality and reliability in meeting individual deadlines, complete tasks in a timely manner.

Comply with and promote safety guidelines.

Promote a clean and organized (5S) warehouse operation.
Job Qualifications:
High School Diploma or Equivalent.

Ability to operate a hand truck, pallet jack and other non-powered warehouse equipment.

Some warehousing experience preferred.

Ability to lift 50 pounds.

Strong verbal and written communication skills.

Ability to work in a fast-paced environment with a focus on doing whatever it takes to get the job done to deliver customer delight.

An ability to deliver high quality, thorough and accurate work on deadlines.
WWT has a vaccine requirement for all of its U.S. workforce. All new hires must be fully vaccinated before starting at WWT. Appropriate religious and medical accommodations will be made and can be discussed in the pre-hire process.
World Wide Technology, Inc. offers excellent benefits and competitive compensation. Visit our company web page at www.wwt.com for more information.

Diversity, Equity, and Inclusion is more than a commitment at WWT -- it is the foundation of what we do. Through diverse networks and pipelines, we have a clear vision: to create a Great Place to Work for All. We believe inclusion includes U. Be who U are at WWT!
Equal Opportunity Employer Minorities/Women/Veterans/Differently Abled.
Job Number: #22-0412
Posting Locations:
La Vergne, Tennessee
Contact Information
Recruiter: Jean Chambers
Phone: (410) 579-3072
Email: jchambers@careercircle.com