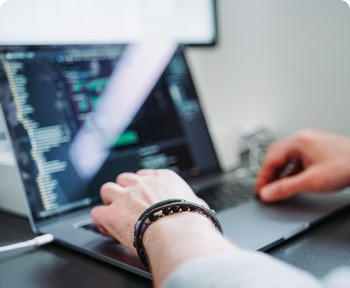 Digital Transformation Consultant
World Wide Technology
01/14/2022
Posting ID: 5000814176406
Who is WWT?
Fueled by creativity and ideation, World Wide Technology strives to accelerate our growth and nurture future innovation for the benefit of our customers. From our world-class culture, to our generous benefits, to developing cutting edge technology solutions for the largest companies on the planet, WWT constantly works towards its mission of creating a profitable growth company that is a great place to work for all. We encourage our employees to embrace collaboration, get creative and think outside the box when it comes to delivering some of the most advanced technology solutions for our customers.
At a glance, WWT was founded in 1990 in St. Louis, Missouri. We employ over 7,000 individuals and closed over $13 Billion in revenue in 2020. We have an inclusive culture and believe our core values are the key to company and employee success. WWT is proud to announce that it has been named on the FORTUNE "100 Best Places to Work For®" list for the tenth consecutive year!
Want to work with highly motivated individuals that come together to form high performance teams? Come join WWT today! We are looking for great team members to join our Global Enterprise Sales team and help us Make a New World Happen.
Why should you join WWT?
WWT specializes in digital transformation, application development, mobile computing, systems and sensor integration, enterprise architecture, DevOps and AIOps. A Gartner-recognized leader in digital strategy and Agile development practices, WWT delivers solutions ranging from front-end mobile and desktop applications to government middleware integrating full-scale Cloud infrastructures supporting our customer's digital transformational strategies. Additionally, World Wide Technology (WWT) offers enterprises a single provider that understands both the Physical & Digital sides of technology initiatives; with a proven track record of developing core strategies and delivering valuable outcomes.
As a Digital Consultant you will lead WWT Digital Transformation sales efforts with local and regional Fortune 500/Enterprise level customers across all verticals. Armed with the expertise of our Digital & Application Services team, you'll build and nurture relationships with our customers, identify gaps within our customers' digital environments and deliver state-of-the-art solutions in Digital Strategy & Application Services. With our Advanced Technology Center and Platform (https://www.wwt.com/atc) at your fingertips for briefings, training, workshops, demos and POC's you'll be delivering best-in-class results for your customers.
What will you be doing?
As a Digital Consultant, you will be responsible for generating sales growth through existing and new account development. You must be knowledgeable with a variety of the concepts, practices, and procedures relevant to implementing custom software and digital solutions. A variety of complex tasks will be required, and you will be asked to work closely with the broader WWT Account teams to manage and grow business.
The Digital Consultant plays a critical role on our account teams to achieve sales of digital and customized software solutions to both current and prospective customers. You will participate in the formulation and modification of short and long-term sales strategies for targeted territories and/or vertical markets. The Digital Consultant leads services sales strategy by providing both technical and strategic advice focused on solving business problems, creating business opportunities, and driving business outcomes for our customers.
The following knowledge skills and attributes are required:
Minimum 8 years of experience consulting, selling and/or implementing digital transformational strategy engagements, custom software development solutions, DevOps, Agile Transformation, and/or consulting services

Experience qualifying and selling high end, project-based, professional consulting services, characterized by long sales cycles and both large and small dollar transactions

Understanding of both mobile and web application development practices, and the ability to convey such understanding to customers, partners, and prospects

Understanding of technology architectures, principles and trends, and the ability to convey such understanding to customers, partners, and prospects

Demonstrated experience developing and maintaining customer relationships from the C-Suite to the engineering level.

Demonstrated pipeline-building success from identify to close for digital and custom software solutions to a multitude of enterprise customers, of different sizes and industries

Ability to work towards shaping the buying requirements and selection criteria of enterprise customers

Demonstrated success working as a member of a team-based, matrixed sales organization where roles and responsibilities may change to best support customer or WWT requirements

Relevant client relationships that can be leveraged to build a sales opportunity pipeline

Experience developing business development strategies and campaigns

Experience working in an "Agile" environment

Ability for overnight travel (25% - 40%, based on comfort and CDC guidelines around COVID-19)

Strong presentation, writing and organizational skills

Ability to demonstrate teamwork and teambuilding skills

Entrepreneurial attitude

Industry experience in Healthcare, Utilities/Energy, Retail, Financial Services, and High-Tech preferred

BA/BS degree in related field or relevant experience.
**WWT has a vaccine requirement for all of its U.S. workforce. All new hires must be fully vaccinated before starting at WWT. Appropriate religious and medical accommodations will be made and can be discussed in the pre-hire process.**
Want to learn more about Global Enterprise Sales? Check out the Solutions and Services we provide on the platform: https://wwt.com
The well-being of WWT employees is essential. So, when it comes to our benefits package, WWT has one of the best. We offer the following benefits to all full-time employees:
Health and Wellbeing: Heath, Dental, and Vision Care, Onsite Health Centers, Employee Assistance Program, Wellness program

Financial Benefits: Competitive pay, Profit Sharing, 401k Plan with Company Matching, Life and Disability Insurance, Tuition Reimbursement

Paid Time Off: PTO & Holidays, Parental Leave, Sick Leave, Military Leave, Bereavement

Additional Perks: Nursing Mothers Benefits, Voluntary Legal, Pet Insurance, Employee Discount Program
World Wide Technology, Inc. offers excellent benefits and competitive compensation. Visit our company web page at www.wwt.com for more information.
Diversity, Equity, and Inclusion is more than a commitment at WWT -- it is the foundation of what we do. Through diverse networks and pipelines, we have a clear vision: to create a Great Place to Work for All. We believe inclusion includes U. Be who U are at WWT!
Equal Opportunity Employer Minorities/Women/Veterans/Differently Abled
Job Number: #22-0103
Posting Locations:
La Vergne, Tennessee
Contact Information
Recruiter: Jean Chambers
Phone: (410) 579-3072
Email: jchambers@careercircle.com