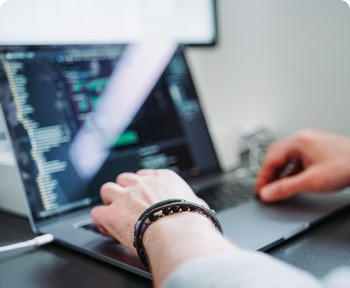 Driver / Warehouse Operator - AWS
World Wide Technology
01/24/2022
Posting ID: 5000816742206
Warehouse Driver/ Operator - AWS Shift
Why WWT?
Fueled by creativity and ideation, World Wide Technology strives to accelerate our growth and nurture future innovation. From our world class culture to our generous benefits, to developing cutting edge technology solutions, WWT constantly works towards its mission of creating a profitable growth company that is a great place to work. We encourage our employees to embrace collaboration, get creative and think outside the box when it comes to delivering some of the most advanced technology solutions for our customers.
Founded in 1990 in St. Louis, Missouri, WWT is a global systems integrator and supply chain solutions provider that employs over 7,700 people and operates more than 3.4 million square feet of state-of-the-art warehousing, distribution, and lab integration space strategically located throughout the U.S. We have an inclusive culture and believe our core values are the key to company and employee success. WWT is proud to announce that it has been named on the FORTUNE "100 Best Places to Work For®" list for the past ten years.
Job Summary:
Warehouse Drivers/ Operators are responsible for receiving, moving, picking and shipping product throughout our warehouse and integration operations. Responsibilities include operating Powered Industrial Trucks (PIT), applying and scanning labels to endure product is properly tracked, ensuring all product is safely and securely loaded or stored. The position reports to a Warehouse Supervisor. An ideal candidate will be able to work in a fast-paced environment, operate handheld scanning equipment, operate various Powered Industrial Trucks, follow processes and be a team player.
Come join WWT today! We are looking for a Warehouse Driver/ Operator to work on our AWS Shift. The AWS shift is Friday- Sunday 6:30AM- 6:00PM.
Responsibilities:
Cross-Trained and Performs general warehouse duties including Picking, receiving, and moving product with RF bar code Equip. validating the accuracy of orders before loading and shipping.

Conducts pre and post inspection of vehicles, performs minor maintenance and promptly Reports and schedules vehicle maintenance as required.

Loads and drives product to the customer's facility using company Leased 26ft. Bobtail Truck with air brakes.

Demonstrates superb customer service.

Responsible for POD documentation and filing.

Perform routine administrative tasks, i.e., filling out forms and preparing reports.

Adhere to safety guidelines, laws, and regulations regarding operation of assigned vehicles.

Deliver in an efficient and timely manner, per written processes and forms

Performs electronic transactions of all deliveries maintaining 100% accuracy.

Adheres to all company human resources, quality, operations and safety policies.

Promotes a safe work environment.
Qualifications:
High School education.

Excellent written and verbal communication skills.

Appropriate local driver's license and certification.

TN: Class D and carry a Medical Card

Safe driving record. Provide 3 year history

Ability to lift 50 pounds.

Forklift Certification (as required and prior to operating a forklift)

Forklift Course and Test

Practical Training
WWT has a vaccine requirement for all of its U.S. workforce. All new hires must be fully vaccinated before starting at WWT. Appropriate religious and medical accommodations will be made and can be discussed in the pre-hire process.
World Wide Technology, Inc. offers excellent benefits and competitive compensation. Visit our company web page at www.wwt.com for more information.

Diversity, Equity, and Inclusion is more than a commitment at WWT -- it is the foundation of what we do. Through diverse networks and pipelines, we have a clear vision: to create a Great Place to Work for All. We believe inclusion includes U. Be who U are at WWT!
Equal Opportunity Employer Minorities/Women/Veterans/Differently Abled.
Job Number: #22-0158
Posting Locations:
Mount Juliet, Tennessee
Contact Information
Recruiter: Jean Chambers
Phone: (410) 579-3072
Email: jchambers@careercircle.com