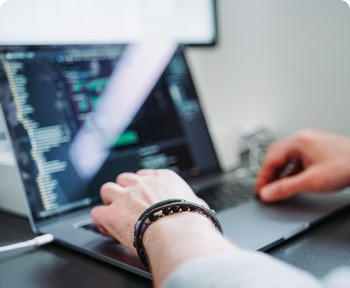 Systems Engineering Manager, SLED Texas
World Wide Technology
12/13/2021
Posting ID: 5000780468206
Why WWT?
Fueled by creativity and ideation, World Wide Technology strives to accelerate our growth and nurture future innovation. From our world class culture, to our generous benefits, to developing cutting edge technology solutions, WWT constantly works towards its mission of creating a profitable growth company that is a great place to work. We encourage our employees to embrace collaboration, get creative and think outside the box when it comes to delivering some of the most advanced technology solutions for our customers.
At a glance, WWT was founded in 1990 in St. Louis, Missouri. We employ over 6,500 individuals and closed nearly $13 Billion in revenue. We have an inclusive culture and believe our core values are the key to company and employee success. WWT is proud to announce that it has been named on the FORTUNE "100 Best Places to Work For®" list for the ninth consecutive year!
Want to work with highly motivated individuals that come together to form high performance team? Come join WWT today! We are looking for a Systems Engineering Manager to join our State, Local Government and Education (SLED) West team within Public Sector.
Why should you join the SLED team?
As Systems Engineering Manager, you will be leading a team of Consulting Systems Engineers who are responsible for accounts across State and local government as well as both K-12 and higher education in the Texas. These areas are essential to our day to day lives and the SLED team is providing mission-aligned strategies to ensure the customer is identifying the right solutions to solve their technology challenges.
Want to learn more about our SLED team? Check us out on our platform: https://www.wwt.com/public-sector
What will you be doing?
World Wide Technology, Inc. has an opportunity available for a Systems Engineering Manager to support our SLED team located in Texas. The SLED team is seeking a forward-thinking Engineering Manager focused on providing the technical expertise to promote the overall strategy for the practice and build a success-based engineering team to lead the technical effort with a proven track record of building customer relationships.
Responsibilities:
Manage, mentor, develop and train a team of Consulting Systems Engineers within SLED
Build and maintain account level relationships with customers and OEM peers
Lead the sales vertical interactions, planning, and execution with WWT professional services, the resource center (SRC) and Advanced Technology Center (ATC)
Lead the expectations and outcomes for the sales vertical in Executive Briefing Center (EBC) events
Advocate, educate plan and execute WWT capabilities to and for your engineering team
Develop and sustain a close, effective partnership with the sales business partner (Regional Manager) for business strategy, relationships, customer engagement, partnering, training, and response to business solicitations
Leverage consultative skills to create new opportunities and gain new customers
Recruit, develop and retain top talent using WWT Core Values and the Federal Solutions Engineering mission and vison as our foundation to grow
Help team solve conflicting priorities and make timely, effective decisions
Demonstrate strong management skills and drive results within team
Oversee the presales process and help drive effective communication between sales and Professional Services
Provide technical direction, coaching and mentoring to employees and others to achieve successful short- and long-term outcomes
Develop strong relationships with strategic OEM partners.
Requirements:
5 - 7 years of experience managing team delivering large scale IT solutions: Collaboration / Storage / Server / Virtualization strategies focused on our key OEMs: Cisco, Dell EMC, NetApp, and VMware

Proven track record working with SLED teams, leadership and driving business strategies within the public sector market vertical/sectors

Knowledge of the market sector required. Federal/state government or military experience is highly desired

Relationships with OEMs: Cisco, Dell EMC, VMware, NetApp, Palo Alto, Okta, etc.

Ability to travel as needed

US Citizenship is required

Excellent oral and written communication skills

Leadership, mentorship and the ability to translate complex IT architectures into easily understood and consumable solutions is required.

WWT has implemented a vaccine requirement for all of its U.S. workforce. All new hires must be fully vaccinated by December 8, 2021. Appropriate religious and medical accommodations will be made.
Diversity, Equity, and Inclusion is a commitment at WWT. Through diverse networks and pipelines, we have a clear vision: to create a Great Place to Work for All. We believe inclusion includes you. Be who you are at WWT!
The well-being of WWT employees is essential. When it comes to our benefits package, WWT has one of the best. We offer the following benefits to all full-time employees:
Health and Wellbeing: Heath, Dental, and Vision Care, Onsite Health Centers, Employee Assistance Program, Wellness program
Financial Benefits: Competitive pay, Profit Sharing, 401k Plan with Company Matching, Life and Disability Insurance, Tuition Reimbursement
Paid Time Off: PTO & Holidays, Parental Leave, Sick Leave, Military Leave, Bereavement
Additional Perks: Nursing Mothers Benefits, Voluntary Legal, Pet Insurance, Employee Discount Program
World Wide Technology, Inc. offers excellent benefits and competitive compensation. Visit our company web page at www.wwt.com for more information.
Equal Opportunity Employer Minorities/Women/Veterans/Differently abled
Job Number: #21-1722
Posting Locations:
Austin, Texas
San Antonio, Texas
Dallas, Texas
Houston, Texas
Contact Information
Recruiter: Jean Chambers
Phone: (410) 579-3072
Email: jchambers@careercircle.com