CareerCircle
Job Search & More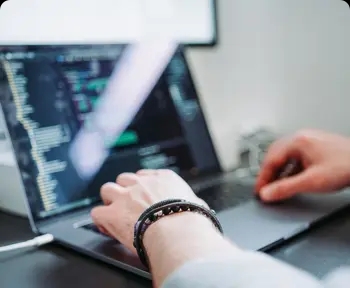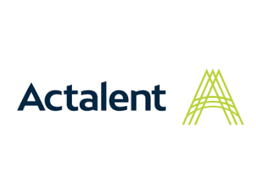 Hardware Qualification Test Engineer
Actalent
Posted Wednesday, July 5, 2023
Posting ID: JP-003884797
NOW HIRING EMI/EMC Testing Engineer
Description:
Seeking a talented Hardware Qualification Engineer II (HQE II). The HQE II is responsible for Line Replaceable Unit (LRU) box-level and module-level testing in the aerospace and defense industries. Responsibilities include both validation and verification efforts associated with LRUs. This position provides continuous cradle-to-grave product test support that includes: evaluating the testability of requirements during requirement definition, writing hardware qualification test documents, performing informal and formal qualification testing, and writing the qualification test report.
Validation involves proving the LRU design meets functional, environmental, electromagnetic interference, and nuclear survivability requirements. Verification includes testing each serial number of the LRU that is produced to ensure it was built according to design drawings and to detect workmanship defects. LRUs are validated/verified through inspection, demonstration, analysis, simulation, and formal laboratory testing.
This position is part of a hardware team that includes mechanical, electrical, systems, and other hardware qualification engineers.
ESSENTIAL DUTIES, RESPONSIBILITIES, and QUALIFICATIONS:
• Must be able to obtain a DoD Secret security clearance
• BS in Electrical Engineering, System Engineering, or equivalent with 7-10 years of experience
• 4+ years of experience testing to EMI standards such as MIL-STD-461 or RTCA DO160
• Strong understanding of electromagnetic field effects
• Ability to objectively compile detailed level-of-failure modes into a probable theory of failure and validate that theory through testing
• Technical writing proficiency
• Ability to read schematics to understand how the design works and then craft test cases to prove functional requirements are met
• Ability to read assembly drawings and schematics and design test cases to ensure the LRU is built according to the drawings
• General knowledge of electrical design CAD tools such as Cadence and Zuken
• Ability to collaborate in a team environment; prioritize and adjust tasks to accomplish the project result; prioritize multiple responsibilities as directed and/or accomplish them simultaneously; and comprehend/analyze complex problems and develop solutions
• Strong organizational skills & knowledge of Microsoft Word, Excel, and PowerPoint
• Working knowledge of test equipment, including oscilloscopes, multimeters, power supplies, and electronic loads
PREFERRED QUALIFICATIONS:
• 5+ years with DoD experience
• Experience with nuclear effects/ionizing radiation testing
• Experience with verification and validation in an AS9100 QMS
• Experience with testing aircraft electrical power systems and MIL-STD-704
• Experience with testing to environmental standards and test methods such as RTCA DO-160, MIL-STD-810
• Experience with TEMPEST compliance testing
• Experience with requirement management tools such as DOORS or JAMA
Skills:
Test plan, Test case, Electrical, Board, Hardware, DoD, MIL STD, EMI/EMC, LRU, Zuken
Need experience designing test plans and testing in lab setting to MIL Standard 461
PLUS:
• Industrial – D0160
• MIL – STD – 704 is vehicle power standard (ground base vehicle power for ship boards
HURRY AND APPLY NOW!!
Contact Information
Email: srazick@actalentservices.com
The company is an equal opportunity employer and will consider all applications without regards to race, sex, age, color, religion, national origin, veteran status, disability, sexual orientation, gender identity, genetic information or any characteristic protected by law.