CareerCircle
Job Search & More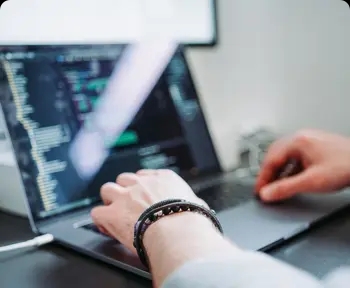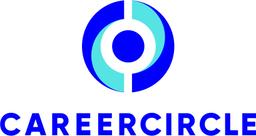 Service Delivery Coordinator
CareerCircle
Posted Wednesday, October 11, 2023
This position is with 5K Technical Services
General Information
❖ Reports To: CEO/COO
❖ Work Location: Company Main Office
❖ Work Hours: Monday through Friday from 8:00 am to 5:00 pm CST. (Times may vary.)
_____________________________________________________________________________________
About 5K
5K Technical Services is a leading managed IT service provider that prides itself on providing outstanding
customer service as our number one priority. Our goal is to develop successful and long-term customer
relationships by providing the best service in the industry. The candidate needs to be able to
communicate effectively both internally and with clients, on a daily basis. Additionally, the candidate
must be self-motivated and be able to take responsibility for tasks
Job Summary
The Service Delivery Coordinator is a highly visible client-facing position and is primarily responsible for managing and tracking client tickets and issues in a fast-paced-dynamic team environment. The Service Delivery Coordinator will manage incoming support requests; respond to client inquiries regarding tickets and track tickets and resource workloads.
Key Roles
Answer phone calls on our Service Desk support line and creates tickets for client service requests.
Create and manage the flow of tickets from inbound phone calls and emails to the support mailbox.Format tickets to ensure all fields are populated correctly and completely including estimated hours, Issues / Sub Issue, and Configuration Items.

Move out/clean the service desk email and manage the pending queue.
Add notes to tickets, move to PF, etc.
Communicate with the group when a ticket is urgent, a user is calling in multiple times, or an eta was given on a ticket.
Check pending tickets at 4:45 each day and add End of the Day note

Massage and manage service desk queues for tickets not addressed in a timely fashion.

Multiple daily reviews of all open service desk tickets.
Anticipate potential trouble and deal with it proactively.
Proactively reach out to clients to communicate on tech's behalf when necessary or asked to do so by technical staff.
Understand the Gray areas with tickets and SLA (i.e. sensitive user terminations; faster ticket handling or escalations).
Review and address ticket notification emails around VIP/Critical, SLAs being missed, Idle Tickets, and Ticket Time Exceeding. Make adjustments where needed such as assigning to the proper technician, questioning the next steps and status, evaluating the need to escalate internally, etc.
Watch for tickets not being resolved in a timely fashion and escalate when necessary.

Manage Dispatch for all Service Desk Technicians

Responsible for understanding the flow of daily work and where each technician is scheduled to be at both remote and onsite.
Owner of the dispatch calendar for the Service Desk team and Junior Systems Administrator.

Responsible for managing client expectations and delivering exceptional customer service when working with clients. This is done in support of the Engineer who is responsible for troubleshooting and resolving client technical and functional issues via phone, email, and remote control.
Manage and Review Waiting Parts Queue
Autotask Configuration Item Management

Assign configuration items to contracts and services.
Assign contacts to workstation configuration items.

Autotask Client Contact Management; Review and update the client contact list in CRM.
Perform daily Quality Assurance checks on tickets closed the day prior.
Assume the Service Desk Manager's administrative managerial tasks/role when out of the office
*While technicians should be actively watching and picking up any unassigned tickets, the Service Delivery Manager, Service Delivery Team Lead, and Service Delivery Coordinator can also assign tickets where needed.
SDC / Service Delivery Manager
The SDC reports to the SDM. Any issues that arise from service desk team members or clients need to be reported to the SDM immediately. SDC will work closely with the SDM to ensure the best support is given to our customers.
Skills Required
1. Excellent phone, verbal, and written communication skills to interact with customers.
2. Pleasing personality with orientation in customer service.
3. Planning and organizational skills.
4. Good analytical and problem-solving skills.
5. Working knowledge of MS Office, Internet, and Autotask.
6. Ability to manage stress.
Contact Information
Recruiter: Ashleigh Stephanson
Phone: (410) 579-3072
Email: astephanson@careercircle.com
The company is an equal opportunity employer and will consider all applications without regards to race, sex, age, color, religion, national origin, veteran status, disability, sexual orientation, gender identity, genetic information or any characteristic protected by law.