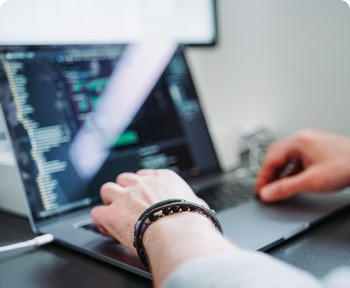 Services Consultant (Strategic Resourcing) - Salt Lake City, UT
World Wide Technology
12/13/2021
Posting ID: 5000768483006
Why WWT?
Fueled by creativity and ideation, World Wide Technology strives to accelerate our growth and nurture future innovation. From our world class culture, to our generous benefits, to developing cutting edge technology solutions, WWT constantly works towards its mission of creating a profitable growth company that is a great place to work. We encourage our employees to embrace collaboration, get creative and think outside the box when it comes to delivering some of the most advanced technology solutions for our customers.
At a glance, WWT was founded in 1990 in St. Louis, Missouri. We employ over 7,000 individuals and closed over$13 Billion in revenue. We have an inclusive culture and believe our core values are the key to company and employee success. WWT is proud to announce that it has been named on the FORTUNE "100 Best Places to Work For®" list for the ninth consecutive year!
Want to work with highly motivated individuals that come together to form high performance team? Come join WWT today! We are looking for an Inside Services Consultant (Strategic Resourcing) to join our Global Enterprise Sales team.
What will you be doing?
The Services Consultant -- Strategic Resourcing will grow WWT's Strategic Resourcing business by leading the services sales process for assigned accounts and regions, including development of our staffing services business, scoping new work with clients, preparing budgets and pricing, creating and delivering proposals and statements of work, actively driving closure of opportunities with our Senior Services Consultants, account teams, and coordinating smooth transitions of awarded engagements from the sales phase to the service delivery phase.
Duties include:
Increase Staffing Services profitability and revenue in assigned accounts and regions. Develop Staffing Services business in assigned accounts and regions with some support from other team members.

Serve as the single point of contact for sales of Staffing Services for assigned accounts and regions

Establish and maintain contact with assigned clients. Develop relationships with key clients specific to Staffing Services engagement and within the overall account strategy set by the WWT Account Manager, Client Executive, and Client Services Executive.

Conduct detailed requirements gathering sessions with clients and WWT stakeholders. Develop thorough and accurate scopes of work.

Negotiate with WWT partner and service delivery partners and subcontractors on scope and pricing

Create cost estimates and pricing for Staffing Services engagements.

Develop and present preliminary proposals as part of the services sales process.

Work with any internal departments as needed to create staffing engagements that are set up for success, including PS Delivery, PS PMO, PS Partner Management, Cyber Security, Legal & Compliance, Engineering, SRC, Finance, etc.

Work with the WWT Service Request Center (SRC) to ensure that SOW language and services pricing, hours, and travel budgets meet WWT standards.

Upon award of an engagement, work with SRC, PS, Finance, and other teams if applicable to ensure that the engagement is set up accurately. Work with PS team to ensure that the engagement is transitioned smoothly from the sales phase and into the service delivery phase.

Understand structure of service delivery organizations and incorporate lessons learned into future engagements.

Identify and develop additional staffing services opportunities in the assigned accounts.

Conduct difficult, customer-facing discussions to address significant scope changes. However, the Staffing Services Consultant is not responsible for managing the project change request process; this is primarily the responsibility the PS PMO or other service delivery organizations.

Actively participate in project/program closeout process to confirm client satisfaction with the completed engagement, to gather lessons learned and areas for improvement for future engagements, and to identify additional opportunities.

Travel is anticipated at 25%-50% depending on assigned accounts and regions.
Qualifications:
Bachelor's or Master's degree or equivalent experience

5+ years of related experience selling staffing services engagements

Ability to negotiate mutually agreeable outcomes in complex project/program scenarios with clients, partners, and WWT stakeholders

Competency in analytical problem solving, customer/partner relationships, network products and technology expertise, project management, and strategic insight

Strong written and verbal communication skills

WWT has implemented a vaccine requirement for all of its U.S. workforce. All new hires must be fully vaccinated by December 8, 2021. Appropriate religious and medical accommodations will be made.




Want to learn more about Global Enterprise Sales? Check out the Solutions and Services we provide on the platform: https://wwt.com

The well-being of WWT employees is essential. So, when it comes to our benefits package, WWT has one of the best. We offer the following benefits to all full-time employees:

Health and Wellbeing: Heath, Dental, and Vision Care, Onsite Health Centers, Employee Assistance Program, Wellness program

Financial Benefits: Competitive pay, Profit Sharing, 401k Plan with Company Matching, Life and Disability Insurance, Tuition Reimbursement

Paid Time Off: PTO & Holidays, Parental Leave, Sick Leave, Military Leave, Bereavement

Additional Perks: Nursing Mothers Benefits, Voluntary Legal, Pet Insurance, Employee Discount Program
Equal Opportunity Employer Minorities/Women/Veterans/Disabled
Job Number: #21-1541
Posting Locations:
Salt Lake City, Utah
Contact Information
Recruiter: Jean Chambers
Phone: (410) 579-3072
Email: jchambers@careercircle.com