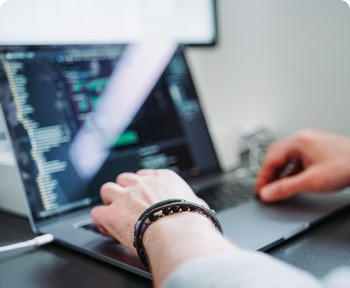 Enterprise Solutions Architect
World Wide Technology
12/13/2021
Posting ID: 5000783723906
Why WWT?
Fueled by creativity and ideation, World Wide Technology strives to accelerate our growth and nurture future innovation. From our world class culture, to our generous benefits, to developing cutting edge technology solutions, WWT constantly works towards its mission of creating a profitable growth company that is a great place to work. We encourage our employees to embrace collaboration, get creative and think outside the box when it comes to delivering some of the most advanced technology solutions for our customers.
At a glance, WWT was founded in 1990 in St. Louis, Missouri. We employ over 6,500 individuals and closed nearly $13 Billion in revenue. We have an inclusive culture and believe our core values are the key to company and employee success. WWT is proud to announce that it has been named on the FORTUNE "100 Best Places to Work For®" list for the ninth consecutive year!
Want to work with highly motivated individuals that come together to form high performance team? Come join WWT today! We are looking for an Enterprise Solution Architect to join our Federal Civilian Law Enforcement team within the Public Sector team at WWT.
Why should you join the Federal Civilian Law Enforcement team?
As an Enterprise Solution Architect, you will be acting as the senior technical consultant to a dedicated customer. This position will be focused on representing WWT as a Subject Matter Expert on all areas of Enterprise Architecture. These areas are essential to the growth of WWT's impact within this Agency and will be providing mission-aligned strategies to ensure the customer is identifying the right solutions to solve their technology challenges.
Want to learn more about our Public Sector team? Check us out on our platform: https://www.wwt.com/public-sector
What will you be doing?
The Enterprise Solution Architect role is looked to as the trusted advisor by the Account Team, partners (OEMs) and the customer. This individual will work in a highly effective consultative fashion to achieve impressive goals in partnership with the Account Team. This position will require around up to 25% localized travel to include the ability to report onsite (downtown Washington, DC) at the customer when required.
Responsibilities:
Ability to integrate new architectural enhancements to existing infrastructures, design and propose Enterprise Architecture artifacts, tools and technique to meet customers' existing systems and future needs.
Provide business architecture and systems processing guidance
Technical Pre-Sales Consulting Systems Engineering focused on customizable and innovative IT Solutions (Infrastructure Modernization, Multi-Cloud Architecture, Security and Digital Transformation).
Serve as the senior technical liaison to all supported clients selling complex product and services offered by WWT.
Develops architectural products and deliverables for the enterprise and operational business lines.
Develops strategy of system and the design necessary to support that strategy.
Collaborate with stakeholders, business representatives, and subject matter experts to design IT systems and programs
Develop business and solution architectures consisting of "as-is" and "to-be" architecture models
Attend business appointments with Client Managers; partner with OEMs and internal sales and engineering teams to drive business outcomes.
Model and assess components of the organizations' baseline architecture
Work closely with management to prioritize business and information needs
Communicate effectively, both orally and written, to varied levels of the organization to include technical personnel, business managers, and senior leadership
Ensures that WWT Account Team proposed solutions, when implemented, meet the needs and functional requirements of the customer.
Assists the WWT Account Team in furthering their status as a Trusted Advisor to the customer
Requirements:
5-10+ Years Technical Solution Architect Experience in relevant industry and Expert level technical certification in a single domain and advanced level in other domains.
10+ years' progressive experience as Technical consultant, Technical Specialist, System Engineer, or comparable position performing the duties of this position.
Experience supporting enterprise network environments with a focus in any of the following technologies: Infrastructure Modernization, Multi-Cloud Architecture, Security and Digital Transformation.
Excellent communication, presentation, technical sales and interpersonal skills. Demonstrate ability to develop and foster relationships with customers and partners
Previous technical Solution or Enterprise Architect experience in the Federal Civilian sector is highly desired
Must be a US Citizen with the ability to pass a background check
Self-driven, business minded, goal orientated, willing to travel up to 50% or as required
Job requires being dedicated to a specific customer which may include reporting onsite multiple days a week
Industry certifications are desired (i.e. Cisco, VMware, AWS).
WWT has implemented a vaccine requirement for all of its U.S. workforce. All new hires must be fully vaccinated by December 8, 2021. Appropriate religious and medical accommodations will be made.
Diversity, Equity, and Inclusion is more than a commitment at WWT – it is the foundation of what we do. Through diverse networks and pipelines, we have a clear vision: to create a Great Place to Work for All. We believe inclusion includes U. Be who U are at WWT!
The well-being of WWT employees is essential. So, when it comes to our benefits package, WWT has one of the best. We offer the following benefits to all full-time employees:
Health and Wellbeing: Heath, Dental, and Vision Care, Onsite Health Centers, Employee Assistance Program, Wellness program
Financial Benefits: Competitive pay, Profit Sharing, 401k Plan with Company Matching, Life and Disability Insurance, Tuition Reimbursement
Paid Time Off: PTO & Holidays, Parental Leave, Sick Leave, Military Leave, Bereavement
Additional Perks: Nursing Mothers Benefits, Voluntary Legal, Pet Insurance, Employee Discount Program
World Wide Technology, Inc. offers excellent benefits and competitive compensation. Visit our company web page at www.wwt.com for more information.
Equal Opportunity Employer Minorities/Women/Veterans/Differently abled
Job Number: #21-1765
Posting Locations:
Reston, Virginia
Washington, District of Columbia
Dept Air Force Pentagon, District of Columbia
Contact Information
Recruiter: Jean Chambers
Phone: (410) 579-3072
Email: jchambers@careercircle.com