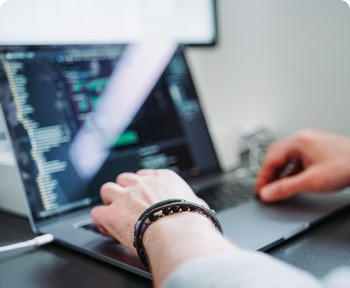 SLED Pacific Northwest Client Executive
World Wide Technology
02/15/2022
Posting ID: 5000823391906
Why WWT?
Fueled by creativity and ideation, World Wide Technology strives to accelerate our growth and nurture future innovation. From our world class culture, to our generous benefits, to developing cutting edge technology solutions, WWT constantly works towards its mission of creating a profitable growth company that is a great place to work. We encourage our employees to embrace collaboration, get creative and think outside the box when it comes to delivering some of the most advanced technology solutions for our customers.
At a glance, WWT was founded in 1990 in St. Louis, Missouri. We employ over 6,500 individuals and closed nearly $13 Billion in revenue. We have an inclusive culture and believe our core values are the key to company and employee success. WWT is proud to announce that it has been named on the FORTUNE "100 Best Places to Work For®" list for the ninth consecutive year!
Want to work with highly motivated individuals that come together to form high performance team? Come join WWT today! We are looking for a Client Executive to join our SLED team within Public Sector.
Why should you join the SLED team?
World Wide Technology, Inc. has an opportunity available for a Client Executive to support our SLED West team. This position will be focused on working with our internal and external teams to provide solutions and expand our services footprint within SLED market.
Want to learn more about our SLED team? Check us out on our platform: https://www.wwt.com/public-sector
What will you be doing?
The Client Executive's role is to achieve impressive goals by offering World Wide Technology's advanced suite of products through multiple OEM's including Cisco, Dell, HP, NetApp and VMware to name a few. This individual, in partnership with a talented team of System Engineers, will build consultative relationships with current and prospective customers while also focus on expanding WWT's footprint of services capabilities from deployment services to post deployment strategic staffing. This position is a remote position and will require around 25% localized travel.
Responsibilities:
Lead the mission for WWT as a leading member of our SLED team by pursuing and driving strategic programs within the SLED market.

Drive sales achievement through accurate forecasting and execution in assigned territory; assist team members with deal program qualification and strategy to promote sales and attainment numbers.

Strategic account planning, plan execution and competitive market positioning of WWT to ensure alignment of current and future business opportunities.

Work with various WWT team members on business solutions which will both enhance WWT's role with our customer as well as drive profitability.

Establish trusted relationships with vendors and OEM partners. Position WWT to win with our partners.

Engage our company "Subject Matter Experts" to create integrated solutions that address customers' needs
Requirements:
Candidates must have a successful track record in sales, preferably in the SLED Pacific Northwest market.

Candidates must have existing and successful SLED relationships and direct account experience within their assigned territory.

Executive level customer experience and current relationships are essential for success.

Experience with consultative services sales approach and/or disruptive technology is highly desired.

A recent understanding of the SLED technical challenges and account complexities within and specific to their assigned territory.

Strong consultative services sales experience is highly desired.

Understanding the diverse selling motions of SLED, including contracts and programs and an ability to creatively identify traditional and non-traditional paths to market.
Understanding the technical challenges and demands unique to SLED organizations is critically important to this role.
Ideal experience includes sales of technology focused on Unified Communication, Security, Analytics, Storage, Datacenters, Cloud Solutions or Virtualization.

Strong skills in developing new relationships with customers and the ability to interpret clients' technical challenge and develop the appropriate solution.

Critical skills necessary are account planning with an extended team, calling at all levels within the customer's organization, and managing partner relationships.

Outstanding communication and organizational skills required.

Must be a US Citizen

Bachelor's Degree or equivalent industry experience preferred.

WWT has a vaccine requirement for all of its U.S. workforce. All new hires must be fully vaccinated before starting at WWT. Appropriate religious and medical accommodations will be made and can be discussed in the pre-hire process.
Diversity, Equity, and Inclusion is more than a commitment at WWT – it is the foundation of what we do. Through diverse networks and pipelines, we have a clear vision: to create a Great Place to Work for All. We believe inclusion includes U. Be who U are at WWT!
The well-being of WWT employees is essential. So, when it comes to our benefits package, WWT has one of the best. We offer the following benefits to all full-time employees:
Health and Wellbeing: Health, Dental, and Vision Care, Onsite Health Centers, Employee Assistance Program, Wellness program
Financial Benefits: Competitive pay, Profit Sharing, 401k Plan with Company Matching, Life and Disability Insurance, Tuition Reimbursement
Paid Time Off: PTO & Holidays, Parental Leave, Sick Leave, Military Leave, Bereavement
Additional Perks: Nursing Mothers Benefits, Voluntary Legal, Pet Insurance, Employee Discount Program
World Wide Technology, Inc. offers excellent benefits and competitive compensation. Visit our company web page at www.wwt.com for more information.
Equal Opportunity Employer Minorities/Women/Veterans/Differently abled
Job Number: #22-0368
Posting Locations:
Bellevue, Washington
South Sound, Washington
Seattle, Washington
Contact Information
Recruiter: Jean Chambers
Phone: (410) 579-3072
Email: jchambers@careercircle.com