CareerCircle
Job Search & More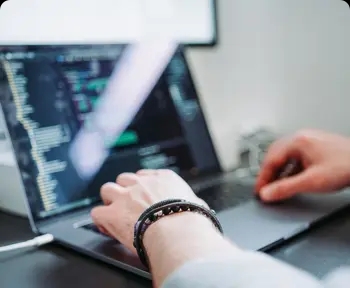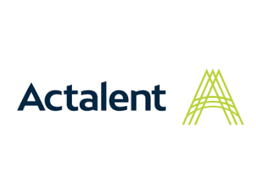 Manufacturing Engineer
Actalent
Posted Friday, July 7, 2023
Posting ID: JP-003889265
Description:
Client JD:
Boeing Commercial Airplanes is seeking Manufacturing Engineers to support all passenger, freighter, and military derivative airplane programs located in the Puget Sound region of Washington state, including 737, 767, 777, 787, KC-46, and P-8. We are hiring experienced and Expert engineers to support our Fabrication, Assembly, and Electrical Systems production lines. A successful candidate in this role will have passion, creativity, and a steadfast desire for process improvement and efficiency. They will also have a strong desire to be out in the factory, interacting with mechanics and electricians, and directly supporting the production system. They will also be expected to coordinate with teams located at our Global partner sites. In Production Engineering, we need highly responsible professionals committed to upholding the highest standards of safety, quality, and integrity.
Primary Responsibilities:
• Analyze and improve design/build concepts to evaluate a producible product definition and integrate across engineering disciplines to drive producibility requirements into the design of aircraft (Design for Manufacturing and Assembly (DFMA)).
• Engage in the implementation of technical solutions into the build plan, ensuring production safety and stability, and product reliability.
• Collect and analyze production data to identify anomalies and investigate root causes when product first-pass quality and/or production efficiency is outside our standards of excellence.
• Troubleshoot and resolve technical problems that arise during production to ensure the integrity of the product and to minimize impact on performance, cost, or schedule.
• Lead the complex integration of aircraft mechanical and electrical systems into the aircraft build plan, ensuring an efficient and repeatable process for systems installation.
• Coordinate with production and design engineers across commodities to ensure integration of interfacing airplane components (structures, interiors, electrical systems etc.).
• Drive innovative requirements for tooling and equipment to install and test components more efficiently, earlier on in the build process, and more ergonomically for mechanics.
• Regularly engage with mechanics and electricians on airplane assembly processes to identify and implement opportunities to improve the efficiency and reliability of the aircraft build plan.
• Coordinate across teams to implement new engineering principles, theories, advanced technologies, and concepts, including but not limited to electrical systems design, equipment installation, functional test, and more.
• Apply technical knowledge to innovate, design, and develop manufacturing and assembly processes, tooling, assembly fixtures, and procedures.
• Develop and implement process improvements using Lean production methodologies.
Our/Actalent JD:
Applies basic Industrial Engineering concepts, techniques, analysis and decision tools to promote and implement changes in manufacturing, engineering and service operations. Develops models, data bases and spreadsheets to analyze data (e.g., statistics, operations research, engineering economics), and provide summary analysis and metrics as directed by higher level employees for consultation to customers (e.g., management, departments, suppliers). Applies basic industrial engineering techniques and concepts to product and process design teams throughout all phases of product lifecycle, resulting in a robust product design and work statement that meets program requirements. Researches, designs, develops, improves, and implements processes as directed to enhance schedule performance, lower cost, and improve quality, through the application of Lean and other Industrial Engineering concepts for large scale systems integration and asset utilization. Utilizes engineering methods (e.g., mathematical models, simulation, statistics) to assist in developing optimal process designs and efficient utilization of resources (e.g., facilities, personnel, materials, equipment) in the creation and validation of products. Analyzes and supports the design of the value stream, including capability, capacity (e.g., make/buy, supplier selection, risk analysis, supplier performance), throughput, work flow and logistics (e.g., critical path, lead-time, transportation, factory layout).
Skills:
assembly process, GD&T, build process, design for manufacturing, change management, Boeing, Build Processing, lean manufacturing, lean six sigma, continuous improvement, capacity management
Top Skills Details:
assembly process,GD&T,build process,design for manufacturing,change management
Additional Skills & Qualifications:
Education/experience typically acquired through advanced technical education from an accredited course of study in engineering, computer science, mathematics, physics or chemistry (e.g. Bachelor) or an equivalent combination of technical education and experience. In the USA, ABET accreditation is the preferred, although not required, accreditation standard.
Due to Boeing education requirements please make sure all submitted candidates have a Bachelor of Science degree or higher in engineering, computer science, mathematics, physics or chemistry. If they do not meet this requirement, please withdraw them from consideration ASAP.
Experience Level:
Intermediate Level
Contact Information
Email: kteer@actalentservices.com
The company is an equal opportunity employer and will consider all applications without regards to race, sex, age, color, religion, national origin, veteran status, disability, sexual orientation, gender identity, genetic information or any characteristic protected by law.