CareerCircle
Job Search & More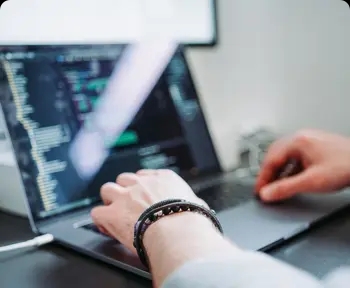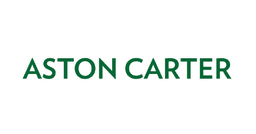 Program Manager Tech 3
Aston Carter
Posted Thursday, July 13, 2023
Posting ID: JP-003901737
Description:
Job Description:
Preferred Start: Feb 2023
At our studios, the creators of one of the largest RPG experience, our purpose is to build a better world through the power of play. We enable millions to create and play together, connect people across the globe, and foster a community that is among the most active and passionate in the world. Our community is global and incredibly diverse. When we are developing anything within our franchise, we keep this in mind. We want everyone to not only feel included, but also to see themselves in what we make. Our goal is for the studio team to be as diverse as our community.
With over 176M copies sold, the game inspires a passionate community of millions to create amazing things together. We are seeking a Social Media Manager with a deep passion for gaming to help be the social voice our games to our players. In this role, you will help manage and grow our social media channels and work oversee and execute on social media campaigns along with engaging with players on social media platforms.
DESCRIPTION
We are seeking a full-time Social Media Manager to help be the social voice for Dungeons and Legends. In this role, you will help manage and grow our owned social media channels, create social strategies and campaigns, and engage with players on social media platforms.
In the role of Social Media Manager, you will report to our Social Media Campaign Lead. Your focus will be on managing content calendars, scheduling, drafting copy and posting on our social media channels, as well as monitoring analytics and reporting.
We are seeking an energetic, creative self-starter with superb communication skills, and passion for gaming. Other competencies include a familiarity with the game, understanding of current social media trends, and ability to skillfully drive community growth and engagement. You will need to be self-motivated, organized, and able to adapt quickly (as is the nature of social media).
SCOPE OF WORK
• Design and implement social media strategy that resonates with our diverse and global audience and aligned with the games overarching brand, tone of voice, and social strategy.
• Define channel priorities, set goals and targets, aligning to business goals and audience insights.
• Create social media campaigns for key beats in partnership with our Marketing, PR and Game teams.
• Host content ideation and team brainstorms.
• Generate and publish social content and engage with audiences daily.
• Curate user generated content (UGC) and identify potential influencers, creators, and customer voices to highlight and work with.
• Provide strategic recommendations and support for the Creative Team in conceptualization and execution of assets for social media.
• Track and report on channel and content performance, setting benchmarks and contributing to campaign reporting dashboards. Manage the day-to-day operations of thet social media handles, including participating in content brainstorming sessions, keeping an eye on sentiment, responding to comments, creating, and scheduling social media copy, and regular reporting of performance, social listening themes and learnings.
REQUIREMENTS:
• 5+ years of experience in social media strategy planning, goal setting, and implementation.
• Experience managing high volume social media channels for well-known brand or product.
• Experience working in gaming sector preferred.
• Exceptional knowledge of social media, which means you stay up to date with new trends and features.
• Understanding of community engagement and audience strategy
• Ability to influence without authority.
• Competent with Office 365 and analytics tools (Sprinklr and native social media analytics experience preferred)
• Copywriting experience for social media and an ability to easily adapt to tone of voice.
• Excellent data analysis and storytelling skills.
• BONUS POINTS: You're a player and know about our blocky game.
Story Behind the Need – Business Group & Key Projects:
• Business group -
• Reason for the request – Net new position
• Surrounding team & key projects – See JD
• Motivators for this need – Right skillset, sticking to budget
• Budget approved (Y/N) – Yes
Typical Day in the Role:
• Typical task breakdown and operating rhythm –
- Meetings/collaborating with stakeholders.
- Campaign strategy at the content level with the Dungeons & Legends teams.
• Interaction level with sponsor/team – High interaction
• Chance for extension later? – TBD
• Expected working hours – M-F 40 hrs/week.
• Location Requirements & HTX Details – Offsite
Skills:
major game studio exp.
Additional Skills & Qualifications:
Candidate Requirements:
• Years of Experience Required – 3-5+ years minimum years.
• Degrees or certifications required – N/A
• Disqualifiers – Multiple gaps in work/ job hopping.
• Performance indicators – Quality of work, meeting deadline and level of professionalism
We reserve the right to pay above or below the posted wage
based on factors unrelated to sex, race, or any other protected classification. 
Eligibility requirements apply to some benefits and may
depend on your job classification and length of employment. Benefits are subject to change and may be subject to specific elections, plan, or program terms. This temporary role may be eligible for the following: 
Medical, dental & vision
401(k)/Roth 
Insurance (Basic/Supplemental Life &
AD&D) 
Short and long-term disability 
Health and Dependent Care Spending Accounts (HAS
& DCFSA) 
Transportation benefits 
Employee Assistance Program 
Time off/Leave (PTO, Vacation, or Sick Leave)  
Contact Information
Email: mbrunsdon@astoncarter.com
The company is an equal opportunity employer and will consider all applications without regards to race, sex, age, color, religion, national origin, veteran status, disability, sexual orientation, gender identity, genetic information or any characteristic protected by law.