Looking to Fill Critical Roles within Your Business?
The talent shortage of experienced personnel is one of the main challenges facing our clients. Hiring Managers are often waiting six months for a position to go unfilled before modifying the requirements, only to still not find the perfect candidate for the role.
CareerCircle is here to solution against the pending skills gap and talent shortage. Our mission is to create a bridge between people seeking new opportunities and the companies that desperately need talent.
CareerCircle does this by consulting with organizations to assess where the skills gap is most prevalent in their business and identifying individuals with transferable skills who are interested in upskilling. CareerCircle is then able to train these individuals, in partnership with top e-learning providers, to build a new pipeline of talent. By creating a bridge through training and career support, CareerCircle can help clients build talent pipelines that positively impact their community and bottom line.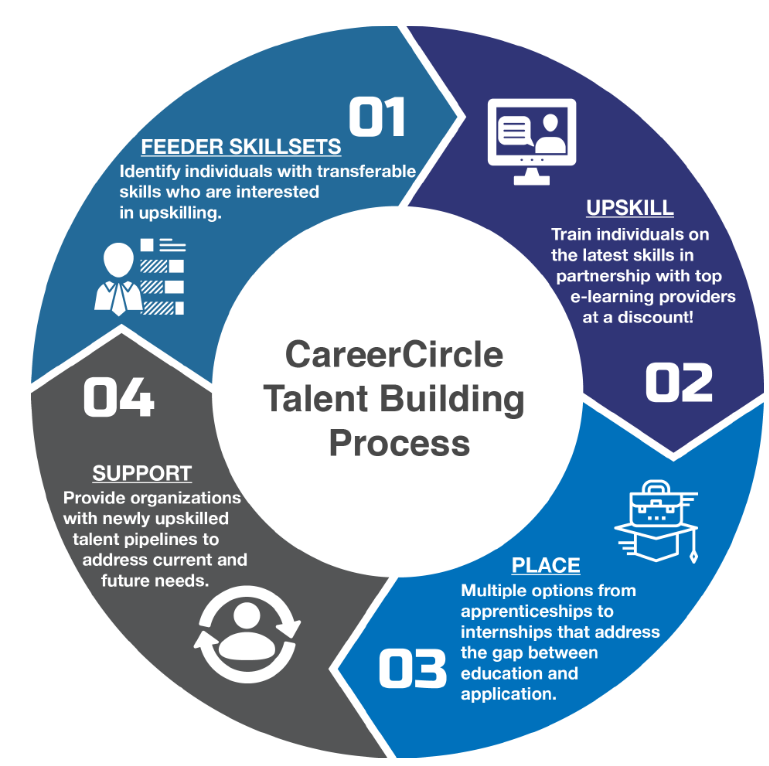 Ready to Learn More?
Enter your contact information for a free consultation.