Building the Workforce of the Future: The Value of Equitable Hiring Practices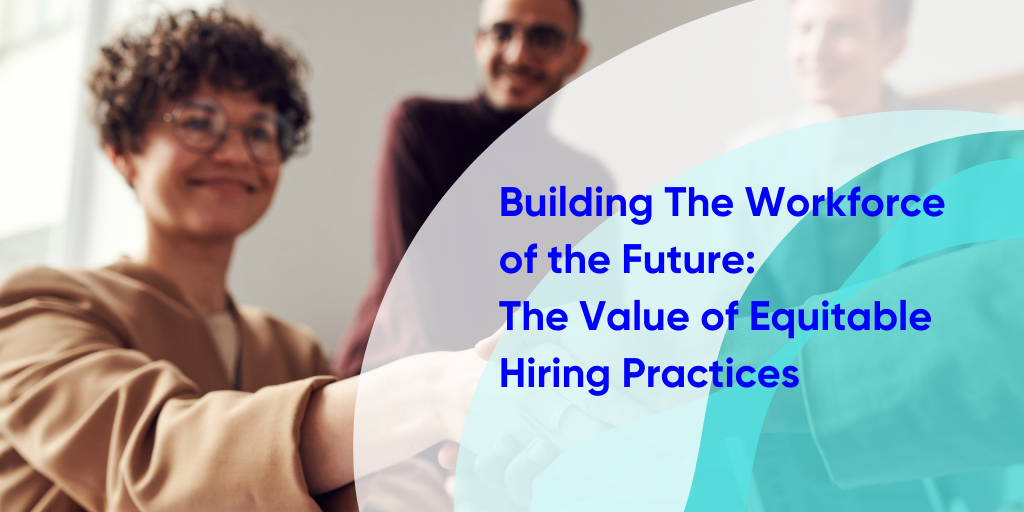 2020: a year of uncertainty, change, obstacles, and triumphs. In the midst of a global pandemic and workforce upheaval, racial injustice skyrocketed to the top of our newsfeed and dominated our media sources.
For many, the events of 2020 were a wake-up call, personally and professionally. And while diverse staffing has always been important, Diversity, Equity, and Inclusion (DE&I) leaders are now looking to leverage last year's momentum to refine how they approach workplace diversity.
Diversity makes teams and leaders stronger, but it has become an even more impactful issue as people are beginning to understand the true divide between expectations and reality. It's no longer enough for organizations to simply express their values or beliefs. They need to develop sponsorships, allyships, and other equitable hiring practices that foster real change in their organizations.
The Corporate DE&I Dilemma
If the reality check of 2020 was meant to be a catalyst for change, why haven't many corporations made drastic DE&I shifts across recruiting, hiring, and workplace education?
Most organizations have an internal Head of DE&I or similar diversity-focused leader. This person may very well be "doing the work" already, by:
Building external relationships with diverse staffing partners
Championing allyships, returnships, and enablement programs
Committing to DE&I improvements across their organization
However well-intentioned these individuals may be, the challenge often lies in going from the enterprise level to the department level. How can DE&I leadership get their recruiters and talent acquisition teams on board? How can they reach their end-user: the person hiring the people?
As your organization's DE&I leader, you may have publicly committed to hiring X number of diverse candidates this year, but have you:
Brought external departments and other teams up to speed on your efforts?
Asked service teams and managers to contribute to your strategy?
Given these teams the resources and freedom they need to support this commitment?
First, it's about articulating the idea of workplace equity to the hiring managers actually doing the recruiting. Then, giving them actionable strategies and reliable resources to follow through on your company's mission.
Equity vs. Equality: What Does Fair Look Like?
The term 'workforce equity' has gained a good deal of mainstream traction in recent years, but what does it really look like in practice?
While equality affords every person the exact same resources, like access to an online certification course at a 20% discount, equity levels the playing field.
An equitable training solution will take more than the course itself into account: some candidates may need financial support to pay for the course, while others can afford it without hesitation. Other candidates may first need to complete a pre-requisite, or they may need career mentoring to prepare them for the certification class and resulting resume updates.
Equitable recruiting takes multiple facets of each candidate into account, ensuring each individual has a fair shot at success. And it's up to hiring managers and DE&I leaders to implement practices that support workforce equity.
-
It's time to turn your promises into real-world progress.
At CareerCircle, we'll help you design actionable solutions and company culture initiatives that deliver measurable progress against your DE&I goals.
Let's work together to make 2020 the springboard for change that we build upon. Check out the blog, How to Promote Equity in Staffing and Recruiting for some tips on how to get started.