Learnability: Today's 'it' factor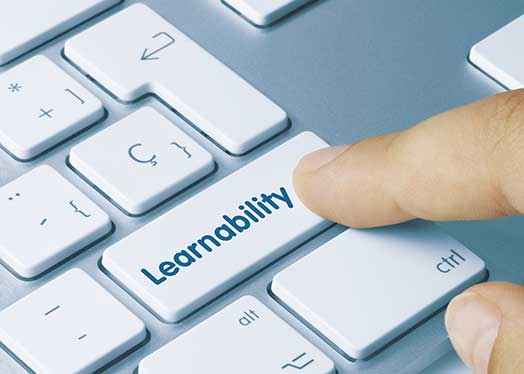 I recently was asked what I look for when hiring an employee. Do I look for past experience? Certain skills? Or something else, like an 'it' factor? I started thinking about hires I've made in the past and what made me say yes to investing in them and their careers.
The deciding factor wasn't their past experience or the skills they listed on their resume. There was something more I was looking for: learnability.
I've realized that I can teach someone about a company, help them develop the skills to be great at their job, and get them the training for that next step in their career…when they have the desire and ability to do so. As the saying goes, you can lead an elephant to water but you can't make them drink.
Learnability is defined as "the desire and ability to quickly grow and adapt one's skill set – in order to stay relevant and succeed."
I want learnability from every employee on my team, scratch that, I need it. So you may be wondering, how do you know if you have the learnability 'it' factor?
Ask yourself:
Do you question the status quo?

Do you have an intrinsic desire to explore?

Are you naturally motivated to learn?
If you answered yes, then you have learnability - the growth mindset that most companies are looking for. So the next time you're in an interview and asked, why should we hire you, how will you respond?