Upskilling Can Reshape the Future Workforce Supply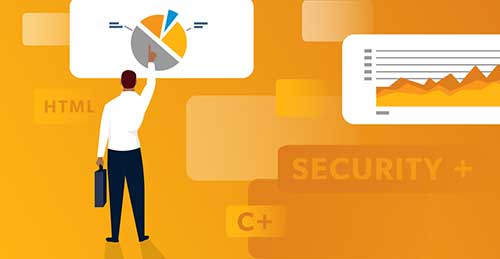 When a candidate applies for a job, that person is bringing their past — the knowledge they've gained, their experiences, and their accomplishments — to the application process and interview. And in the traditional hiring process, employers have one decision to make when assessing such details: Does the candidate's past bring attributes that match the employer's present needs? If the answer is yes, they hire the person. If the answer is no, the employer moves on. Today, there is a third answer, employer-facilitated learning, that can help shape the future for the candidate and boost hiring options for the employer.
Beyond Yes or No: A Third Option for Candidates and Employers
We're putting that learning option to work through our CareerCircle initiative. The program was developed to provide professionals with a wealth of resources through an online platform that caters to the job seekers our clients seek. As a result, candidates "upskill" their credentials, making themselves more desirable to potential employers while also enabling career growth.
We partner with experts in education technology to deliver unique learning experiences that can be instructor-led or self-paced, supplemented with the necessary support for optimal results. By completing the coursework provided by these groups, candidates can be marketed to recruiters and potential employers with an emphasis on acquired skills and performance, versus limited work history or listed resume experience.
Today, the CareerCircle ecosystem centers around technical expertise that is in high demand. Areas of learning include data science, cybersecurity, and full stack development. These fields will continue to evolve as we add resources and as the technologies themselves change. The result gives professionals a way to keep up with changing skills demands as they arise.
Everyone Wins
Investing in skills development for candidates is not only a good idea for employers; the practice is quickly becoming a necessity for employers seeking high-demand skills. CareerCircle candidates help build the supply of workers needed to support our clients. The worker has a chance to advance her career, the employer has a better chance of securing the right talent for the job, and our organization improves the value it provides to clients and candidates alike.
(Editor's Note: This article originally appeared in "Cultivating Skills to Build the Talent Pipeline of Tomorrow," an Allegis Group report based on a survey of 1,000 HR decision-makers offering proven approaches to skills development that benefit employees, talent acquisition, and the business as a whole. Download your free copy today.)