The Benefits of Online Certificate Courses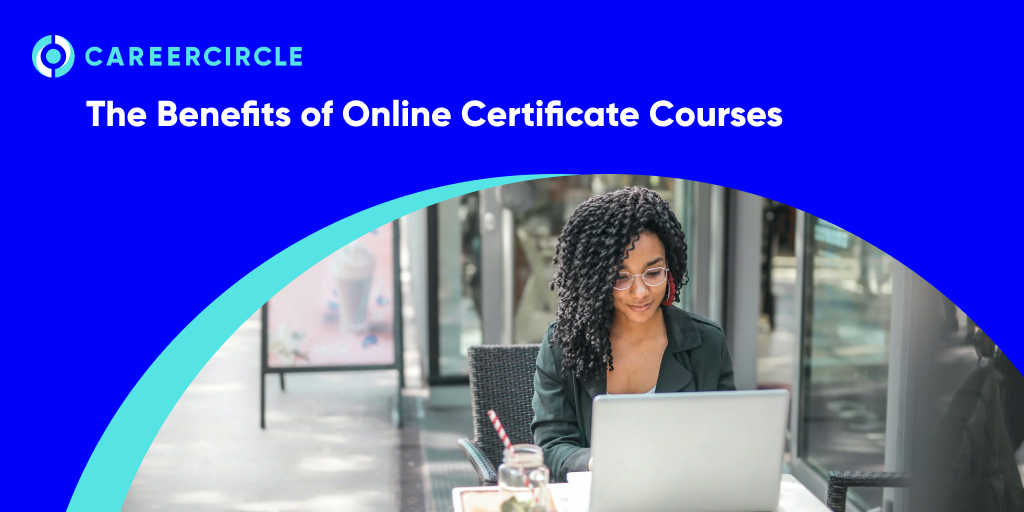 What's the Course For You? The Benefits of Online Certificate Courses
There's no question that one of the best things you can do for your career right now is to upskill. And when we say right now, we mean right now, because it's never been easier to gain access to online certificate courses. These courses allow you to get certified in the best path for you from the comfort of your own home. With so many courses to choose from, it can be hard to decide which is the right one for the future of your career. Let's take a deeper dive into three of the most popular courses that can have you upskilling in no time.
Salesforce Administrator
Experience Level: Beginner
For those looking to get a foot in the door in a booming position, our Salesforce Trailhead Virtual Bootcamp for Administrators is the perfect place to start. This is a course for those who do things with a touch more efficiency. A Salesforce Administrator is a master of innovation, someone who automates complex business processes and creates reports as the engine of efficiency that every team needs. In just 30 days, this virtual bootcamp can equip you to confidently approach a career that has an average salary of $91,000 and a 400% annual growth rate. Our expert-led program can speed up the next chapter in your career and help you land a position that's only growing more in demand every year.
Google IT Support Professional
Experience Level: Beginner
It's not just the world of Salesforce where you can find an upskilling pathway to success. Our Google IT Professional Certificate Scholarship Program can help you learn all the fundamentals you need to get started. This course is perfect for those that want to kick off their IT career in earnest. Exclusively online, you can bolster your portfolio and signal to potential employers that you have the tools and skills the position requires. By dedicating just 8-10 hours a week to the course, you can emerge with a certificate in eight months with the confidence in knowing that you're ready for this lucrative new field.
Salesforce Certified Platform Developer I
Experience Level: Intermediate
Ready to crack the code on a more rewarding career? A position as a Salesforce Developer is the way to do just that. This position is perfect for someone who lives and breathes automation and sees every challenge as an opportunity. With an average salary of $108,000, the Salesforce Developer position is booming and it's well within your reach with the right amount of upskilling. Our Salesforce Trailhead Virtual Bootcamp for Platform Developer I is exactly where you need to start. It's a blend of engaging, bite-sized content and live coaching from Salesforce Certified instructors that can help you hit the ground running in your journey towards this rewarding new career. Not only will leave with a 30-day plan to learn what it takes to become a Salesforce Developer, but you'll leave ready to enter a field that's growing every year.