You've Got Skills: The Importance of Upskilling in Today's Job Market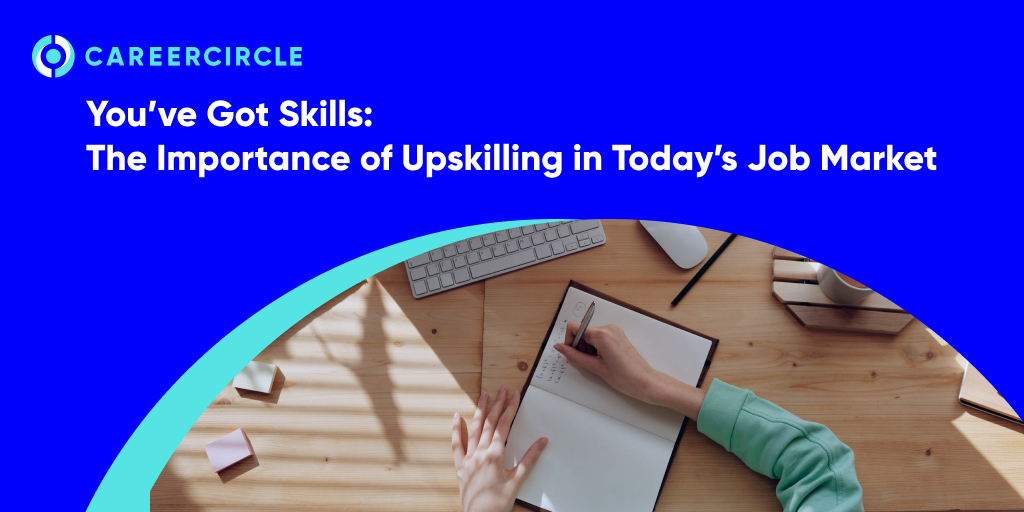 On a recent podcast interview, our Managing Director Kim Sneeder sat down for an in-depth interview that touched on everything from navigating your career goals in the face of the COVID crisis, to the impending talent gap facing our country. One critical message came across throughout it all: the importance of upskilling when it comes to setting your career up for success. Though listening to the full interview goes into this subject in more detail, we wanted to give you a quick read on just some of the reasons upskilling should be your primary focus going forward.
It's predicted that by 2022, 55% of the workforce will need upskilling. Take that already-massive number and magnify it by the current pressures of the COVID crisis, and you're looking at a door that's best stepped through with more skills and training in your arsenal. With over half of all Americans now working at home, in a jump of 15% from before the pandemic, companies are turning to automation more than ever before. One of the best ways to stay relevant and valuable in the face of these monumental shifts is to have the training to get ahead, and those opportunities have never been more available with the widespread proliferation of online training and certification courses. There are plenty of avenues to prepare yourself for what's ahead by getting certified and skilled at your own pace, in your own home, in the fields that best suit both where you currently are, and where you might want to head in the future.
The truth is, the talent gap is looming, but that doesn't have to be such a scary thing. Instead, you should be looking for partners and resources that are there to extend a hand, not scare you away. One of the great things about upskilling is that it does more than prepare you for the future ahead, but it also puts you in the driver's seat of your own career and establishes an assertiveness in taking your career where you want it to go, never the other way around.
Bridging the talent gap is foundational to everything we do at CareerCircle, and upskilling is one of the ways that we extend that helping hand. Giving the workforce the virtual tools they need to make themselves more attractive to a potential employer, or more efficient for the ones they currently have, is a major part of our mission and we will always make sure to enable everyone we can with the ability to grow and succeed.

Take a listen to the full interview for a deeper dive into the value of upskilling, preparing yourself for the talent gap and the COVID crisis, and a host of other invaluable information when it comes to your career.