How the 360° Candidate View Helps Hiring Managers Find the Right Fit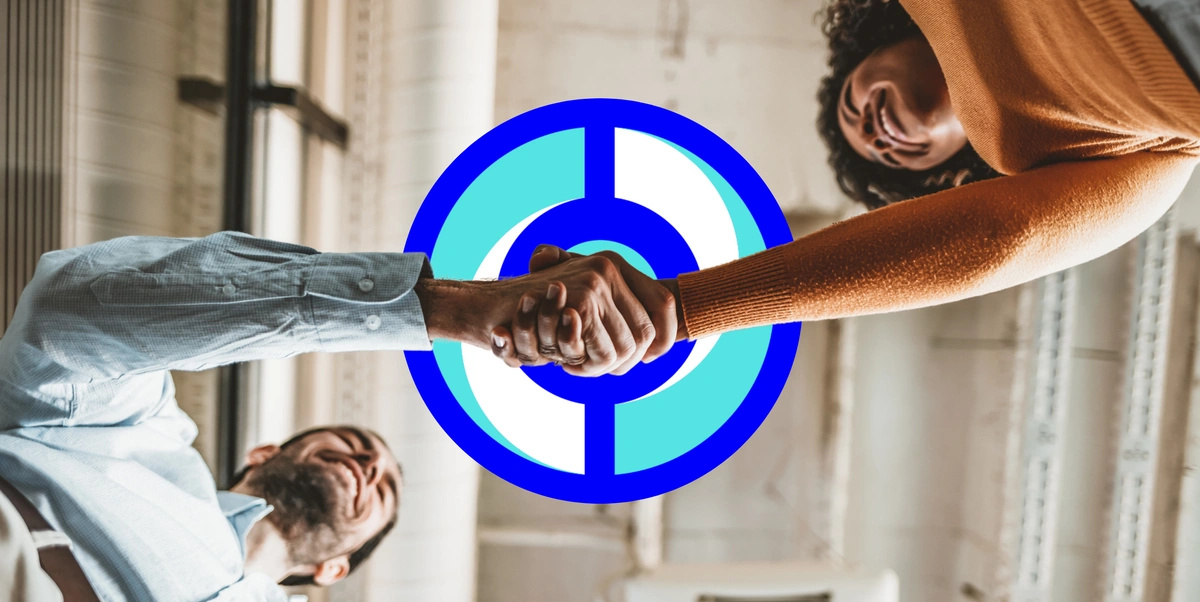 Are you scrambling to fill positions for your company? Today's tools can help you explore larger talent pools and streamline your hiring process. This blog will explore why our 360° candidate view helps hiring managers find skilled workers to fit their teams and fill open positions.
Navigating Skilled Worker Shortages
Before we discuss why the 360° tool is valuable for hiring managers, it's important to consider the current challenges changing the hiring landscape.
There is an unprecedented shortage of American workers impacting businesses in every sector. The U.S. Chamber of Commerce reports over 47 million workers quit their jobs in 2021 — sparking The Great Resignation.
Most companies are experiencing fallout caused by this trend. Over 82% of hiring managers say they are struggling to attract and retain top talent.
Yet research also found that only 25% of employers are offering clear opportunities for skill development, only 11% promote a culture of internal mobility, and only 8% actively recruit from underrepresented groups.
To navigate the current worker shortage, hiring managers need to take a different approach.
Why Hiring Managers Miss Out on Top Talent
To adapt during this time of reshuffling, businesses need to change their hiring practices. Too many managers miss out on top talent because they don't know how to look for the diamonds in the rough. Here are three ways you may be skipping over the best candidates.
Resume Scanning Tools
Looking through resumes can become a time suck, so it's easy to feel tempted to find a tool that does the heavy lifting for you. But if you are using applicant tracking software (ATS) to sort resumes, it may reject great candidates because their resumes aren't formatted correctly.
Resume scanning tools might seem like efficient solutions, but they can cause more issues than they solve. If you are having trouble finding top talent to fill your job openings, then you may need to ditch the software and take a more hands-on approach.
Skill Expectations
The talent well may feel dry if your requirements are too stringent.
In today's market, many driven and passionate individuals fail to pass the paper test. When jobs ask for years of experience, they fail to give any experience to the fresh-faced applicants eager to dip their toes into the industry. And many talented people don't go after traditional education because of the crippling cost.
Some things — like personal drive and integrity — are harder to train than technical skills or industry experience. Offering upskilling opportunities or apprenticeship programs can help bridge the gap for new workers who aren't trained on the specific skills you need.
Ignoring Personalities
Another thing that can waste a lot of time? Bringing in a highly qualified candidate, only to find out they don't mesh well with your company culture or team.
Personalities and working environments can clash, leaving you to go back to the talent search.
You might miss out on top talent because a resume doesn't provide insight into professional drive and potential. A list of skills and experiences on paper doesn't show how an employee will fit into the team you already have in place.
How the 360° Candidate View Helps You Find the Right Fit
CareerCircle wants to help employers discover candidates they might not otherwise consider. Here are four ways you can use the 360° tool to improve your talent search and hiring process.
Go Beyond the Resume
With the 360° view, you aren't limited to a list of proficiencies, certifications, or experience. Go beyond the resume to look at other attributes and characteristics of candidates. The 360° view will allow you to better understand the whole person.
See video introductions: Watch introductory videos to get a better understanding of personality and mannerisms before setting up an interview.
Look at personality assessments: See how employees are likely to fit into your workplace with assessment results of their personality and career style.
Search by keywords: Use industry terms to search through employees, and our tools will sort by keyword relevance, giving priority to fully filled profiles.
Get a Feel for How Employees Fit Into Your Team
Personal energy impacts how someone fits into your current company culture and team. If a new hire doesn't fit the energy level and workflow of your company, then they will cause friction or burnout. With the 360° view, you have the opportunity to see how candidates view their career paths and choose to present themselves, giving you a better picture of who they are.
Experience personal mannerisms: A personal introduction video is each candidate's chance to present themselves to a future employer. As a hiring manager, you can get a better feel for who someone is and base your decision on which candidates are most likely to make a good fit.
Glimpse professional drive firsthand: When candidates put in the work to fully fill out a profile and record an introductory video, they show their dedication and drive. In a 360° profile, you get to see a glimpse of just how committed candidates are to bettering their future — which indicates a promising level of commitment to a future employer.
Listen to what candidates are looking for in a workplace: We encourage candidates to consider what they want in a future employer. You can listen to candidates explain what they bring to the table and what goals they have for the future. We believe establishing this upfront can help increase retention rates, saving you time and money in the long run.
Speed Up the Hiring Process
As a hiring manager, your time is valuable. You can use the 360° view to streamline your recruiting and hiring process.
Understand candidate goals: Discover how your company might play a role when a candidate explains their goals or plans for the future. You can determine if you offer the right environment to support their future without scheduling the first interview.
See rates and gain pricing transparency: Candidates are asked to clarify what kind of compensation they are looking for in a new job. You will be able to see their ask and associated fees with bringing them on board. A transparent process takes the stress out of the price-haggling process.
Filter and sort applicants: Our tool is designed to help you find the talent you need. Use the 360° view to help you find applicants that are already qualified, interested in becoming qualified, or are located in the right areas. See personality, career traits, and desired salary at a glance. You can even filter out applicants who haven't created introduction videos, completed their profiles, or submitted a resume.
Gain insights before an interview: Before ever meeting your candidate, you can learn things about them from the 360° profile. Gain talking points to help break the ice during your initial interview. We'll speed up the process by helping you feel like you are talking to a familiar contact, not a new face.
Move Into Your Talent Pipeline
The 360° tool integrates easily with the rest of CareerCircle's tools. Create your talent pipeline so you never scramble to find potential new hires.
Use in tandem with your CareerCircle pipeline: You can move your favorite profiles into your talent pipeline to help you organize your hiring process. Our tools work hand-in-hand, creating a seamless workflow to move search results into saved talent profiles.
Create labels for different targets: Most hiring managers are looking to fill multiple positions at any given time. Use convenient talent pipeline labels to track which profiles are possibilities based on their skill sets, locations, experience, industry, personality, desired salary, and more.
Track candidates to increase search efficiency: Keep your eye on profiles, even when you don't have the perfect role for them. Our pipeline makes it possible to watch your favorite talent profiles so you can reach out when you have the right position pop up.
Organize outreach to avoid redoubling your effort: Reaching out to more than one profile? Keep track of your efforts with the talent pipeline. CareerCircle can help you set up interviews and connect with top talent for your company.
Start Using the CareerCircle 360° Candidate View Today!
Are you ready to find the right fit? Stop sorting through piles of paper resumes. Stop relying on ATS to narrow down your choices. It's time to try something different — It's time to start seeing candidates as people, not just resumes.
CareerCircle is committed to helping hiring managers like you discover talented individuals. Sign up today and start browsing 360° candidate profiles!