Rethink Qualified: Changing the Way the Industry Views Employee Talent Development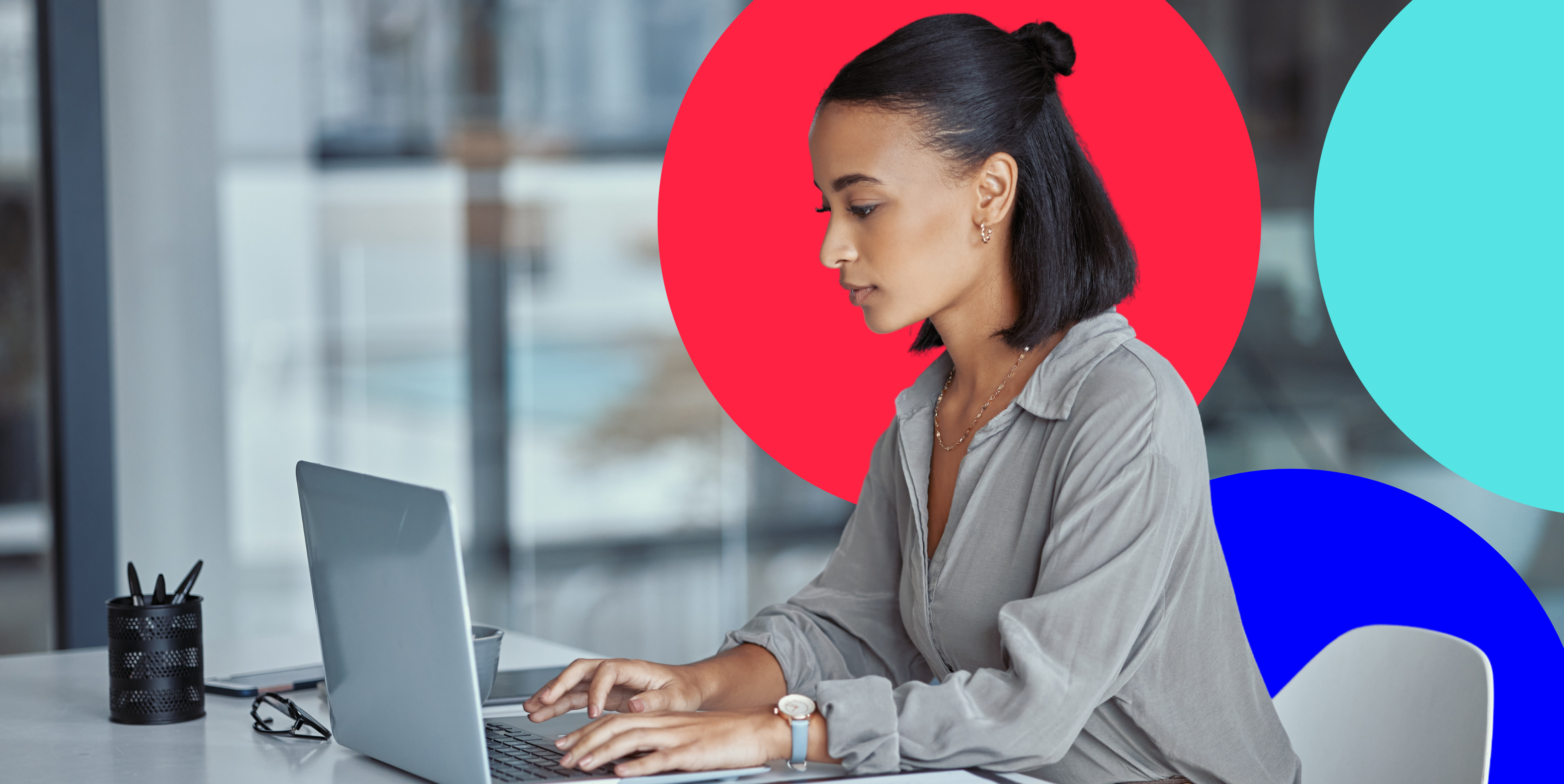 While current unemployment rates have improved since the peak of the pandemic, there are still over six million unemployed job seekers in the U.S. today. This fact, coupled with the ever-increasing demand for talent in tech and other popular industries, makes many of us wonder, "why are so many 'qualified' people unable to find a job?"
The Skills-to-Experience Deficit
Unfortunately, many candidates are up against the longstanding mindset that on-the-job experience is the only way to qualify someone for an open job opportunity. They complete multiple relevant certification courses in their desired field yet continue struggling to convince potential employers that they are qualified for a job.
The talent deficit between skills and experiences doesn't just make the job hunt frustrating for candidates; it also leads to missed opportunities and hiring delays for employers. They may spend upwards of six months searching for that perfect "unicorn" candidate—the one who brings on-paper certifications, a mountain of real-world experience, and a stellar work ethic to the table. Everybody wants to find that one new hire who will hit the ground running with virtually zero training or ramp time.
But what if this candidate burns out after a few months? Or what if they never existed in the first place?
In truth, most employers' unicorn candidate doesn't exist, or at least, not in the way they're imagining. The qualities that set employees apart don't typically show up on a resume, and character traits like persistence, determination, responsibility, and a positive attitude can go a long way. Employees who look great on paper but have a horrible attitude or no motivation won't benefit your company in the long run.
So, how can employers give job seekers equitable opportunities and improve their employee talent development? It all starts with changing the way hiring professionals view building talent pipelines and the stories we are living by.
Myths About Employee Talent Development
1. We can't hire someone without experience because we don't have a training program.
Even the most experienced employees will need to be trained and onboarded into your company's specific operations. Plus, the candidates without a ton of formal job experience have likely completed several relevant projects through upskilling and certification courses. The tactical job functions and hard skills they'll need are much easier to train than the intangible things that make your employees great.
And for every moment an open role isn't filled, you are negatively impacting your ability to get a new product to market. You might have altered your decision criteria if you had known then what you know now. For example, if you had known a role was going to sit unfilled for six months, you could have hired a less experienced employee and trained them in the time you spent searching for someone who with more on-the-job experience.
2. We should have a four-year degree requirement for every job.
A four-year degree is extremely valuable, and there are certainly some roles where it's necessary for success. However, it's worth evaluating why organizations like Google and Apple have transitioned away from this requirement and what doors a similar transition may open for your organization.
In addition to historically low unemployment rates, the pace of technology is changing rapid y. Have you considered that the technology a student learns in their first year could be obsolete by the time they graduate? What is it about a four-year degree that you value, and is there another way to test if a candidate has aptitude beyond the degree?
As you refine your qualification criteria, look for other ways to assess each candidate's skills, proficiency, or knowledge in core job functions. You may find that someone who's been recently upskilled in their field has more relevant knowledge than someone who achieved a degree years ago, especially if they haven't had any employee talent development or continued learning opportunities.
3. Candidates without experience in our field won't bring enough value to our workforce.
The often-overlooked candidate isn't always someone looking for their first job with limited career experience. Veterans, women returning to the workforce, and candidates looking for a career change often face adversity when applying or interviewing for jobs with a rigid list of qualifications.
These candidates' raw technical skills might be new, but their contribution to the workforce is extensive. How does your organization value the work they have done against the roles currently available?
Changing How Employers Qualify Talent
Most salary bands and job descriptions reflect years of experience and degrees as their foundation. Moving away from this approach will take hard work. It will ask employers across industries to rethink what it means to be qualified
Rather than evaluating candidates based solely on their resume or previous job experience, we encourage you to see them as people and consider the 360° view of who they are. Look at the skills, passions, and motivations that will make them a long-term asset to your company.
Consider how to adjust salaries and identify the employee talent development models you'll use to help new hires gain the experience they need. As you refine your hiring practices, consider questions like:
What do you value in a new hire, and how do you validate those strengths?
In addition to performance on coursework for technical skills, what assessments would you consider for soft skills and aptitude?
What is the makeup of your current team? How could you integrate someone with less practical experience?
Can you create programs like apprenticeships and returnships to support employee talent development and your hiring goals at the same time?
What is the risk of not exploring new strategies to build talent pools for your organization?
Your answers to these and similar queries will help you identify the most valuable assets new hires can bring to your organization and how to measure those assets before, during, and after the hiring process.
Connect the Dots with CareerCircle
At CareerCircle, we believe it's time to change how the industry evaluates talent. Our candidate resources help us bridge the opportunity divide in the workforce. On the flip side, our holistic talent pipeline support solutions help employers rethink what it truly means to be qualified for a role.
Together, these elements connect the dots between deserving candidates and great employers who are willing to champion equitable hiring in their operations.
Are you interested in filling your talent pipeline with recently upskilled candidates who will bring immeasurable value to your organization? Download our free talent pipeline checklist to get started.