Advocacy in Action: What is the Opportunity Divide in the Workforce?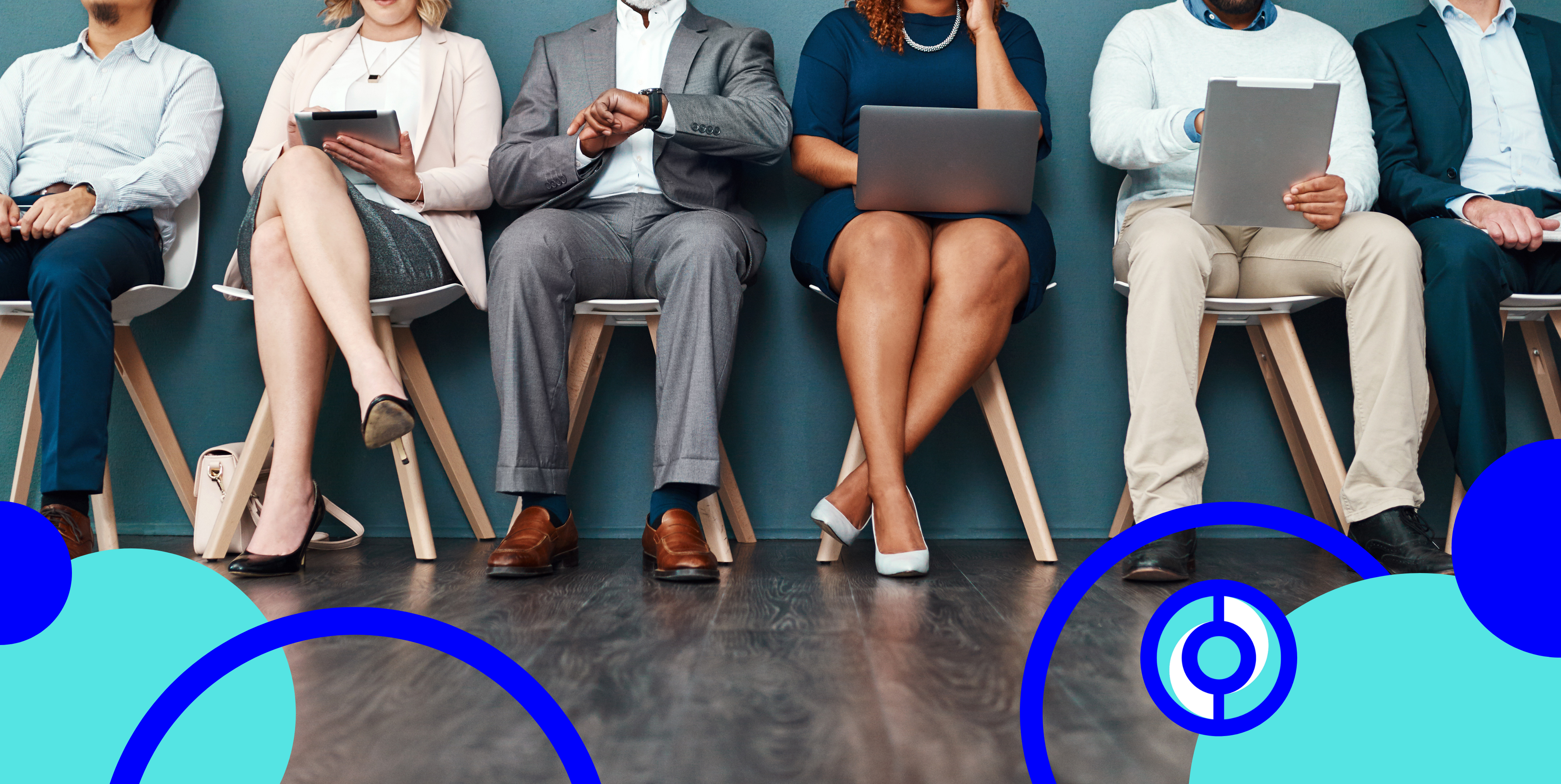 What is the Opportunity Divide?
The term "Opportunity Divide" was coined several years ago to define the longstanding challenges associated with traditional, resume-based hiring processes.
Millions of hard-working, deserving job seekers lack access to valuable opportunities and career resources. At the same time, many employers struggle to source and hire the talent they need to fill open roles and grow their organizations.
This dynamic threatens the U.S. economy as a whole but takes an especially devastating toll on the individuals looking to further their careers. A lack of access to training, coaching, and human-focused hiring teams excludes many qualified, deserving candidates from opportunities to build a long-term career and financial security.
While this disparity may sound like a sweeping challenge at first read, it's important to note that the opportunity divide does not affect candidates and job seekers equally.
So, before we can answer "What is the opportunity divide," we must first understand the people most affected by its presence, from underserved communities to veterans to parents looking to return to the workforce after some time off. The unfortunate truth of the traditional hiring process is that it most often negatively impacts candidates who have historically been held back, unheard, or overlooked.
These candidates often possess unique skill sets and personality traits that make them perfect for an open role. However, resume-based hiring and a lack of available resources can leave them at a significant disadvantage when applying for jobs.
Candidates may lack the conventional skills in the field they're applying for, or they may not meet every technical qualification on paper. Yet, when you take a closer look at the full view of their potential, it just may exceed that of a candidate with a picture-perfect resume. These are the people we love to support and advocate for.
How Does CareerCircle Help Bridge the Divide?
We take a full view of the candidate when we begin the process of advocating for them. What does that mean?
We do everything we can to get a true understanding of each candidate's skill set, background, capabilities, and the unique ways that they can be perfect for the job they want, even if that position may be traditionally outside of their reach.
From there, we help candidates reflect the 360° view of themselves through our holistic member profiles, complete with customizable bios and video introductions. We connect them with upskilling opportunities like training and certification courses to help them re-enter the workforce or transition into a new industry with the skills they need to succeed.
Our platform and career development services help candidates reframe their job search and connect with the resources they need to upskill and obtain relevant certifications in IT, data analysis, and other high-demand fields.
On the other side of the aisle, we help educate employers on the importance of viewing their hiring processes through this same filter—the 360° view. We want them to be mindful of this opportunity divide and do everything they can to view each candidate as a well-rounded person, not just checkmarks on a resume.
We help employers understand that when they approach hiring with the same human touch that we bring to our own operations, they'll begin developing a workforce of capable, hungry, talented people that are ready for anything tomorrow's economy can throw in their way.
How Can Employers Promote Workforce Equity?
The first step toward improving workforce equity is championing equitable hiring in your own organization.
At CareerCircle, we don't see the opportunity divide as an impasse that we can't push past. We see it as a chance to build bridges and give more chances to underrepresented people.
Erasing the opportunity divide takes work. It takes effort from all parties to make it click. But above all of these things, it takes heart. It takes a genuine passion for doing better and improving people's lives to achieve measurable results. This motivation to help underrepresented people enter the workforce with confidence lies at the heart of everything we do…and we love doing it.
Join us in our mission to erase the opportunity divide by creating an account on the CareerCircle platform. As an employer partner, you'll be able to share open opportunities with our talent pool and connect with diverse, recently upskilled job seekers from our member network.