The Future of Work: How Pandemic-Era Staffing Shortages Have Impacted the Job Market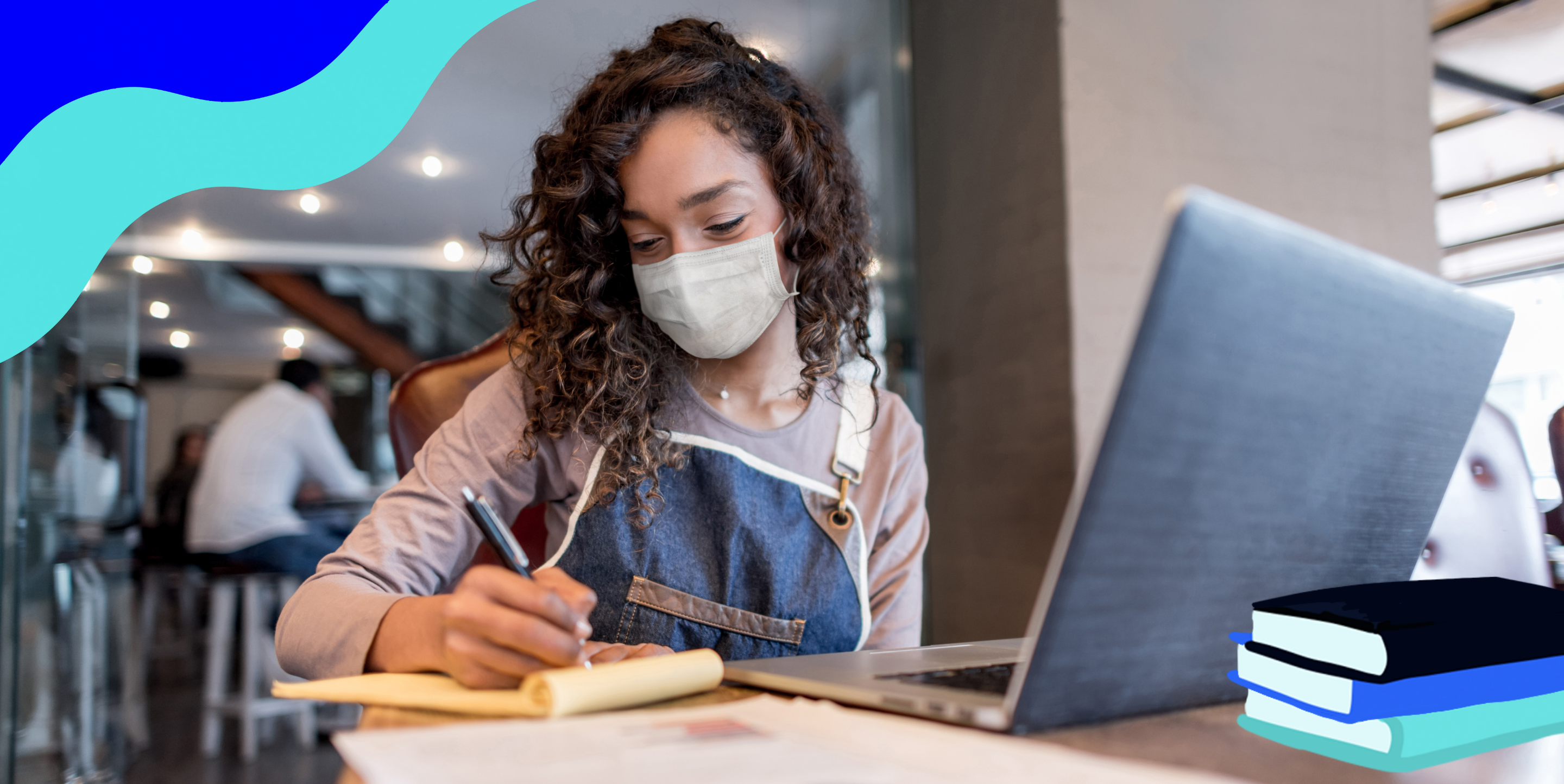 The job market has transformed over the last few years, primarily due to the pandemic and accompanying Great Resignation. As employers face staffing shortages, employees rethink their career trajectory, and remote work takes center stage, building a team looks a lot different today than in years past.
In this blog, we'll recap the major changes to the job market in recent years and explore the trends that are reshaping the hiring experience for employers and candidates alike.
How Staffing Shortages Changed the Job Market
For Employers
In 2020, employers rushed to keep up with the rapid disruption of COVID, sending in-office employees home and deploying new remote work solutions to maintain operations.
They soon realized that the pandemic would also increase employee attrition as the Great Resignation swept the globe in 2020 and 2021. Employees left their jobs for many reasons, and the resulting staffing shortages forced employers to rethink their hiring and retention strategies.
But the effects of COVID-19 weren't all bad. The rise in remote work coupled with an increase in resignations gave employers in many industries access to larger talent pools than they had pre-pandemic. Today, the job market is chock-full of high-quality candidates looking to take the next step in their career journey.
Because of this, employers are shifting their focus away from hard skills and years of experience in favor of candidates who possess the right soft skills and fit in with company culture. While hard skills are valuable, they're also teachable—through on-the-job training programs, continued learning opportunities, and upskilling courses. Interpersonal skills like communication, time management, and collaboration are harder to teach yet essential for building highly communicative, adaptable distributed teams.
For Candidates
The pandemic put financial and emotional stress on nearly every member of the population. Children dove headfirst into remote learning, businesses closed or suspended operations, and many people faced layoffs or general uncertainty about their professional futures.
As a result, people began to redefine their career paths. Some chose to leave the corporate world in favor of a sabbatical or self-employment. Others used their extra time at home to get certified in a new industry or expand their existing skillsets.
The pandemic also allowed employees to step back and assess their employers. Many found that they were under-appreciated, insufficiently compensated, or poorly set up for career advancement in their current roles.
Now, they're on the hunt for a job where they can achieve their personal career goals, enjoy more flexibility, and work for an organization that aligns with their values. These candidates seemingly have the upper hand since the last several years' events created a job market with roughly 65 unemployed workers for every 100 job openings.
Today's candidates can negotiate for higher salaries and better benefits. They're also likely receiving multiple job offers at once as employers work quickly to place new hires in their open roles.
Four Trends Shaping the Talent Industry
1. Remote/Hybrid Flexibility
Even as physical office spaces re-open, remote flexibility is the key to attracting and retaining top talent. The pandemic showed even the most remote-averse organizations that their employees were as productive or even more productive at home compared to the office. On the flip side, employees began enjoying the flexibility, comfort, and safety of remote work.
Today's job market depends heavily on remote and hybrid flexibility. A significant number of employees consider location independence a non-negotiable element of their work. Employers with a pre-pandemic mindset will struggle to hire and retain talent as onsite benefits like meals, fitness centers, and other office amenities become less and less desirable.
The good news is that offering remote flexibility doesn't just help organizations attract high-quality employees; it also eliminates the geographic limitations of in-person work. Rather than limiting their efforts to a specific zip code or state, they can connect with eager job seekers across the country or even on the other side of the world.
Takeaway: Embrace remote and hybrid working models, and be sure the location details of each open role are clear and easy to find on job boards.
2. Company Culture
Fifty-nine percent of people who left a job in 2021 did so because they wanted to work for a company that better fit their values.
Reliable pay and good benefits are valuable, but a positive work environment plays a significant role in helping employers stand out above other companies and retain top talent in the long term. Across the board, job seekers want to work for companies that align with their values, prioritize diversity and inclusion, and give them a sense of fulfillment.
Employers can no longer get by with a catchy mission or vision statement. During their interviews, candidates will ask about culture and values, and employers who don't deliver on these items will likely miss out on top talent.
In 2022, employers are actively promoting their culture and preparing hiring managers to answer questions about brand values, work-life balance, inclusion, and other critical aspects of company culture. They're also looking at their employer brand and refining elements like their core values, mission statement, and online presence to attract top-tier talent.
Takeaway: Present your company's brand and values to potential employees early, often, and consistently. Then, be sure your behind-the-scenes culture aligns with your public-facing brand.
3. Diversity and Inclusion
Today, 76% of job seekers consider a diverse workforce a critical factor when evaluating companies and job offers. They're looking for employers who go beyond inspiring commitments to bring more thought diversity and equitable hiring practices into their day-to-day operations.
The events of 2020 prompted employers to think about DE&I through the lenses of gender, race, sexual orientation, accessibility, and more. Still, enacting measurable changes to back up their DE&I commitments is a work in progress for many.
Today, companies don't have to be located in an area with a diverse population to bring more DE&I opportunities to the table since they can connect with candidates worldwide. The overwhelming rise in remote work is helping employers fuel equitable hiring practices.
Employers are pursuing remote opportunities to attract more talent and diversify their workforce to bring a greater variety of perspectives into their organization. They're also taking a long, hard look at their current talent acquisition practices. DE&I leaders are looking for new opportunities to champion equitable hiring and connect with candidates from underserved communities, like veterans, workforce returners, and BIPOC women.
Takeaway: Prioritize thought diversity and equity in all of your hiring efforts. Take the perspectives of your current employees and potential ones into account across DE&I initiatives.
4. Candidate Experience
In the past, employers could take weeks or even months to follow up with candidates about an application or interview. Candidates spent long hours waiting for a phone call or email, and some were even ghosted by potential employers early on in the hiring process.
Today, candidates often interview with and receive offers from several companies at once. And hiring managers want to accelerate and innovate their hiring processes to keep great employees from slipping through the cracks.
This doesn't mean hiring managers plan to rush candidates through interviews and evaluations. Instead, they're limiting interviews to only include relevant stakeholders. They're also significantly reducing the feedback window and aiming to follow up with candidates immediately after they submit an application or attend an interview.
At the same time, candidates have changed their approach to job interviews in light of current staffing shortages. They're becoming more selective and active in their candidacy by interviewing their employers about compensation, culture, inclusion, and more from the first touch. Some candidates will withdraw their application after a negative interview or lack of responsiveness from a potential employer.
Employers need to prioritize candidates at every stage of the hiring process, not just when they're putting together an offer letter. Recommendations include:
Create a concise job posting that details qualifications, benefits, and what to expect in the role.
Share open roles on job boards and social platforms to spread the word.
Tell candidates what to expect during the evaluation and interview process.
Stick to your word when it comes to response times and feedback.
Present offers to your top picks sooner rather than later.
Takeaway: Adjust your hiring processes to meet candidates' expectations. Focus on timeliness and transparency to keep up with the fast-moving job market.

Navigate the Ever-Changing Job Market with CareerCircle
It's easy to look at the numbers and think we're operating in a candidates' market. And while job seekers in 2022 definitely have an advantage, employers are reaping pandemic-era benefits too.
Many qualified candidates are returning to the market and exploring new career opportunities. The geographic limitations of in-person work are fading away, and employers are quickly expanding their talent pools.
At CareerCircle, we take a multi-faceted approach to workforce development. We connect job seekers with career resources, upskilling, and new professional opportunities. We also make it easy for employers to adapt to current trends and connect with new candidates through an online platform that streamlines job creation, talent searches, and applicant evaluation through a single, easy-to-use dashboard.
Are you looking for more ways to grow your talent pipeline, overcome staffing shortages, and reach top-performing candidates?
Download our free talent pipeline checklist for 10 actionable tips to help you level up your hiring efforts.