Your Career Journey: Learn How to Combat Job Search Fatigue with These Tips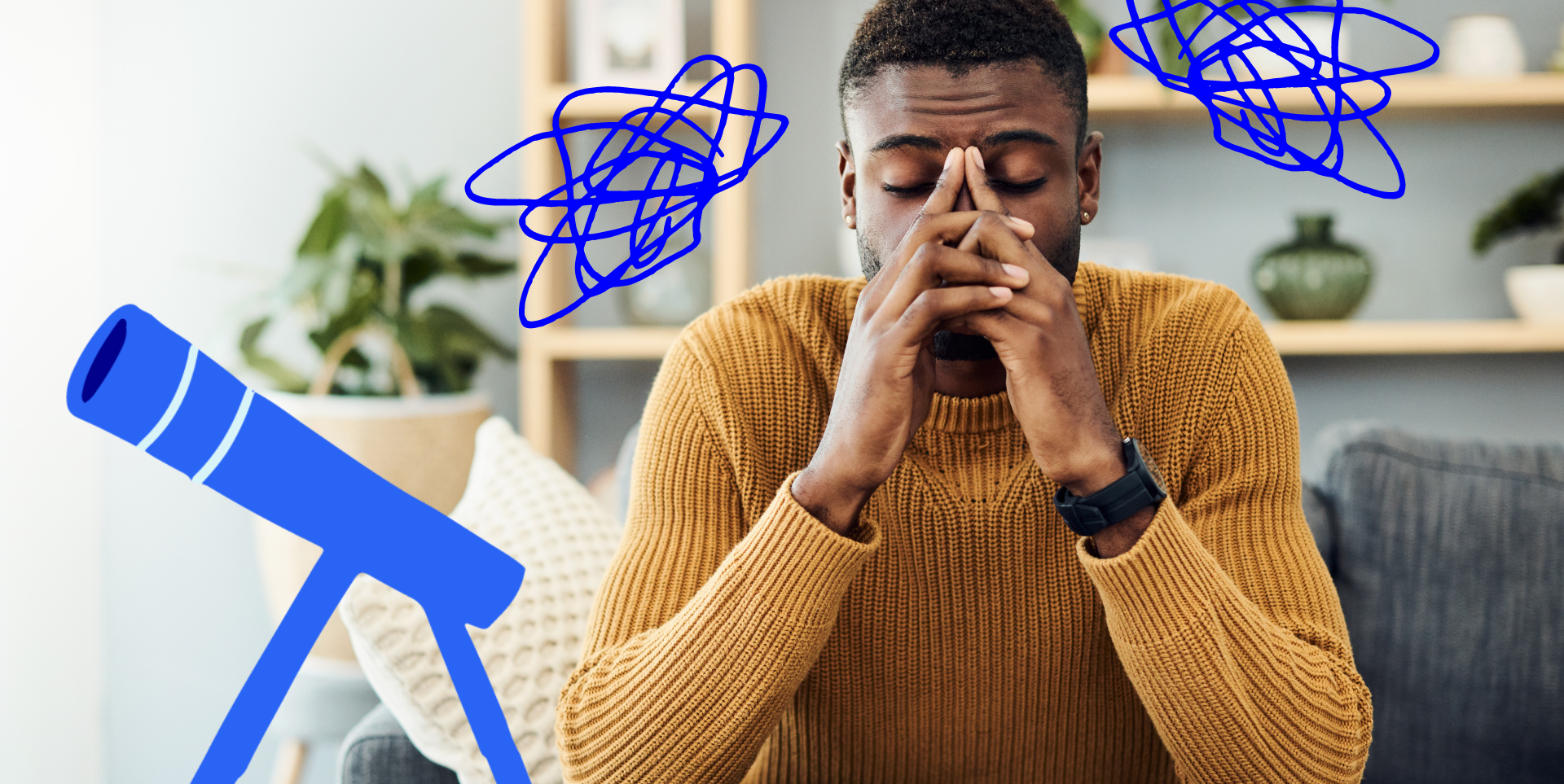 Regardless of your professional past or future career goals, searching for a job is often equal parts rewarding and challenging. From unresponsive employers to pages-long applications, there are many elements of the job search that might leave you feeling discouraged, unmotivated, or simply worn out.
When your job search takes longer than planned, or your applications don't get noticed like you expected them to, it's easy to fall victim to job search fatigue. You might ask yourself questions like:
What's the best way to bounce back from a string of rejected job applications?
How can I make the job search process less overwhelming?
Why haven't I performed at my best during my most recent job interviews?
It can be hard to stay motivated during your job search, especially if you've had trouble finding relevant positions or haven't heard back from your top picks. However, there are several ways to fight back against job search fatigue and maintain your motivation until day one of your new career.
Eight Ways to Overcome Job Search Fatigue
1. Make a Game Plan
When you start your job search, you might want to dive headfirst into recommended jobs on LinkedIn or start scouring talent marketplaces for a list of current openings. Unfortunately, a fast and furious approach to job hunting doesn't set you up for success.
Rather than rushing into applications and interviews, plan out your job search and equip yourself with the tools and resources you need to succeed. Be sure to update your resume and online profiles ahead of time, and consider using career counseling or coaching services to prepare for the job market.
Tip: Use CareerCircle's free Resume Builder to create a professional, up-to-date resume in minutes, upload it to your candidate profile, and save a copy for future reference.
2. Maintain a Positive Mindset
Perhaps the toughest part of job hunting is that your destiny isn't 100% in your control. Even with a standout resume, application, and cover letter, your fate still rests in the hands of each potential employer. The only thing you can control 100% is your attitude. Be kind to yourself and patient as you navigate your career journey.
Don't tie your worth or performance to whether or not you land an interview. It's easy to fall into a rut after a string of rejections or lack of outreach from recruiters. Eventually, something will land in your favor. If you're having a run of bad luck, take a step back to make sure you're applying to relevant jobs, or try tweaking your search filters.
Tip: Don't let delays discourage you! Some organizations start recruiting for jobs months in advance. Delays are more likely a reflection of their timeline rather than a reflection of you.
3. Don't Undersell Yourself
Is self-doubt delaying your job search? Imposter syndrome is likely to blame. Many candidates don't apply to the jobs they want because they don't feel qualified or because their resumes don't mirror the qualifications listed on the online posting. It's intimidating to apply for a brand new job, especially if your resume isn't chock full of relevant experience. However, you shouldn't take yourself out of the running prematurely.
If you let imposter syndrome creep in, you'll likely end up stuck in job-search limbo, where you browse for open positions but never hit "send" on any of your applications. You won't find the right opportunity unless you apply for it. What's more, today's employers are much more receptive to adjacent skills and on-the-job training than they used to be and less concerned with hard skills and years of experience.
Tip: Apply for any position that's relevant to your skill sets and passions. The best way to overcome self-doubt is to apply anyway and wait to see how each opportunity plays out.

4. Find Ways to Stay Motivated
It's easy to take rejection personally, especially when you've put so much time and effort into building your resume and applying to jobs. However, it's important to remember that each application puts you a step closer to your dream job. Staying positive in the face of adversity is the best way to find the right opportunity for you.
When you feel discouraged or burnt out, take a few days off from your job search tasks. Resist the temptation to rewrite your resume line-by-line or over-analyze recent interactions with recruiters. Instead, step away from the computer for a bit and plan a fun or relaxing activity to get your mind off of job hunting.
Tip: Pursue a hobby or participate in volunteer work to give yourself a break from the job hunt and add transferable skills to your resume.
5. Upskill in the Interim
If you notice an employer requires proficiency in a specific tool or skill set, use upskilling resources to learn the appropriate skills while applying or waiting to hear back from a recruiter.
This shows employers that you're actively pursuing the opportunity, not casually applying to random jobs. As the application process and your upskilling courses progress, you'll have brand new skills to showcase during interviews with hiring managers.
Tip: Check out the "preferred qualifications" section of each job posting to identify which certifications or skill sets will help you stand out from other applicants.
6. Set Up Job Alerts
Juggling applications, interviews, and new job postings can make for a time-consuming job search. The good news is, several talent marketplaces, including the CareerCircle platform, allow you to set up automatic job alerts.
Job alerts are a quick, easy way to create a passive inflow of open job postings and stay up-to-date on the latest opportunities. Simply set up alerts by title, and you'll receive a daily or weekly digest of open opportunities right in your email inbox.
Tip: Search for adjacent job titles by Googling "[desired title] adjacent job titles" to expand your options and set alerts for common variations of the job title you want.
7. Be Open to Feedback
Everyone gets pre-interview jitters. Whether it's your first interview or your tenth, you might feel self-conscious and worry about how interviewers will perceive you. Job interviews are designed to help employers get to know you and assess your skills more in-depth than they can on your resume. However, these events also leave many candidates feeling vulnerable or self-conscious about how they present themselves to future employers.
Remember that every interaction you have with recruiters or hiring managers is a learning opportunity. Rather than seeing rocky interviews as a loss, you can use the interviewer's feedback to reshape your job search, brush up on your interview prep, or reframe the way you talk about yourself in the future.
Tip: If an employer rejects your application post-interview, reach out over email and ask if they can share additional feedback. Anything you learn from them will help you refine your approach moving forward.
8. Create a Realistic Routine
Motivation and work ethic can carry you a long way. However, the most successful job search strategies strike the right balance between proactive and aggressive. You shouldn't be afraid to commit time to your job hunt, but you should give yourself realistic limitations on how much time you spend searching and applying each day.
Filling out applications all day can leave even the most motivated job seeker feeling burnt out. Break your job search tasks up into time blocks and schedule them out to align with the rest of your daily activities. Be sure to give yourself breaks between tasks to help prevent burnout and without derailing your routine.
Tip: Give yourself a screen-free break from job hunting every couple of hours. Try getting outside, grabbing a bite to eat, or spending some time with a friend to distract your mind and give your eyes a rest.
Power Your Job Search with CareerCircle
At CareerCircle, we help candidates navigate every step of their job search and match them to right-fit employers through our exclusive talent network.
Members gain access to upskilling resources, mentorship, career coaching, and more. Our mentorship team can help you revamp your resume, map out your career development goals, prepare for job interviews, and more through our free, candidate-focused online platform.
Create a candidate profile today to present the 360° view of your skills and talents to hiring managers in your target industry.