Your Return to Work: Three Ways to Address a Gap in Employment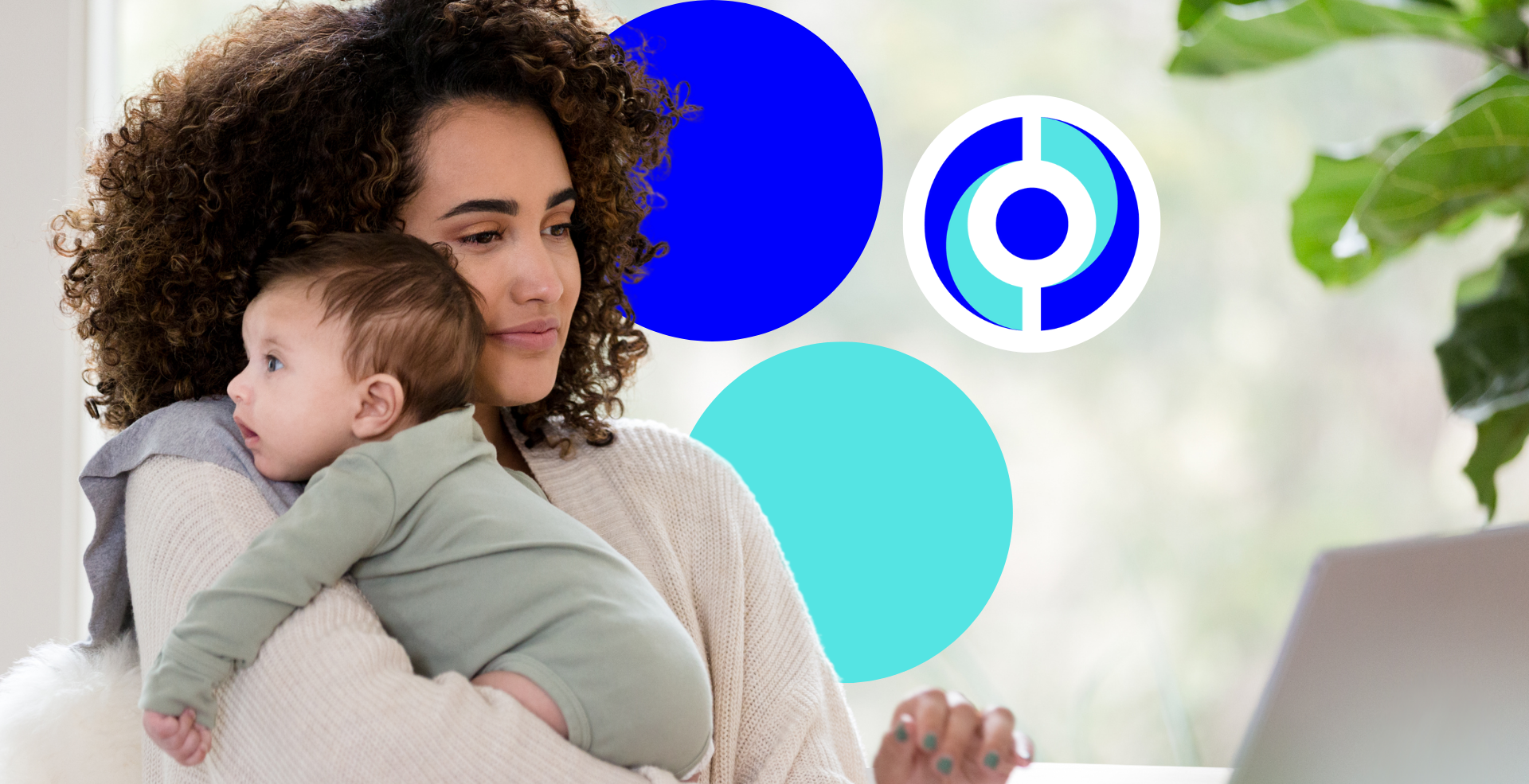 Whether you're a mom returning to the workforce or bouncing back from pandemic-related unemployment, navigating your workforce re-entry can be intimidating, especially if you have a gap in your employment history.
A gap in employment can feel like a scarlet letter on your professional profile. Still, the reality is that most professionals take time away from work at one time or another during their careers.
When you're ready to return to work, you'll need to determine how and when to address your employment gap. You might also choose to pursue a new certification, revamp your resume, or sharpen your interview skills as you prepare for the next step in your career journey.
This blog will explore several steps you can take to reignite your career after taking some time away from work.
Make a Realistic Game Plan.
Before diving back into the job market headfirst, consider everything that's changed since you were last employed. Evaluate your career goals and how they might've changed since you last updated your resume or applied for open roles.
You should also use this opportunity to assess how well your professional and personal goals fit together. Perhaps you have less travel availability or need schedule flexibility to care for your children. Or maybe you're looking to move away from a high-demand position into something that offers more work-life harmony.
Use your revised career development goals and priorities to set realistic expectations for your job search. Create a definitive list of required skills, and don't go after high-ranking positions if you're moving into a new industry. Instead, look for entry-level positions that align with any new skills or certifications you've recently acquired. Use those as the first stepping stone into this new phase in your professional development.
The planning stage is also the ideal time to research job titles and positions in your desired field. If you aren't making a drastic career switch, there's a high probability that certain things about your industry have changed, like the software proficiencies required for a role or how much experience is standard for a mid-level position.
Spend some time researching your industry and the leading organizations within it. Look up adjacent job titles and explore all the ways you can apply your skillsets to a new role, even if the role looks a bit different on paper than you expected. For example, you might find that your new Salesforce Administrator certificate would work well in a Business Analyst role, even if "Salesforce" doesn't appear in the job title.
Use all of your findings from above to create a high-level roadmap that includes:
An overview of your primary career goals and milestones

Must-haves and nice-to-haves for your next role

Any certifications or courses you need to complete

A rough timeline that covers when you plan to start applying for new jobs
Your roadmap might change as your career journey progresses, but the framework will help you keep a clear eye on your priorities and how you're tracking toward your long-term career goals, even if you take an unexpected path to reach them.
Include the Gap on Your Resume.
It can be tempting to leave your gap in employment off of your resume, especially since adding it there likely means you'll have to address it during an intro call or interview. However, omitting your gap in employment actually leaves recruiters to fill in the blanks themselves. And even if your work gap was for something above-board, that empty space can raise a red flag and leave employers wondering if you're hiding something about your employment history.
Rather than shying away from your employment gap, address it head-on on your resume. You can format your gap in employment as a line item to the effect of "Out of work due to...[insert explanation]." You don't have to give reviewers the nitty-gritty details, but it's a good idea to provide an overview of your gap, like:
Time off for maternity + parental leave

Took a 12-month break from the workforce to pursue an Associate's Degree

Took a sabbatical to focus on professional development
Use this section to highlight any upskilling you completed or adjacent skillsets you picked up outside the corporate world, like budgeting as the head of your household or project management for an event at your child's school. This will help proactively answer any questions the recruiter may have and give them more insight into your background. Plus, it shows them that you're being transparent and upfront on your application.
Brush Up on Your Interview Skills.
Your resume is the first place you'll need to tackle your gap in employment, but you should also prepare to touch on it during job interviews. It's helpful to practice how you'll approach the subject before you walk into your first interview to help calm your nerves and frame your time off in the best way possible.
Depending on your reason for temporarily leaving the workforce, you might even work your employment gap into your elevator pitch so you can get it out in the open as soon as possible and give interviewers a quick overview of your career journey so far.
Practice a concise and straightforward explanation, and highlight your productivity and development during your time away. Rather than simply stating, "I took a six-month gap in employment last year," say something like, "I took six months off last year to upskill in IT support," or "I took six months off last year to spend some quality time with family." From there, you can showcase any new skills or proficiencies you picked up while you were away from the workforce.
Remember, there's no reason to dwell on your gap once you've explained it at the start of your interview. Your gap in employment was likely much shorter than the amount of experience you have, so pivot the conversation back to what you bring to the table today and show interviewers the complete view of you rather than letting that period of time dictate the tone of your interview.
Power Your Return to Work With CareerCircle
No matter how you approach your return to work, don't let your employment gap define the future of your career. The most important thing to do is demonstrate your intent to move forward—and your holistic skillset—to your potential employers and give yourself a bit of grace along the way.
At CareerCircle, we help candidates navigate every step of their job search and match them to right-fit employers through our exclusive talent network.
Members gain access to upskilling resources, mentorship, career coaching, and more. Our mentorship team can help you define your career goals, revamp your resume, prepare for job interviews, and more through our free, candidate-focused online platform.
Become a CareerCircle member today to get started.