Building the 360° View of You: How to Develop a Job Skills Inventory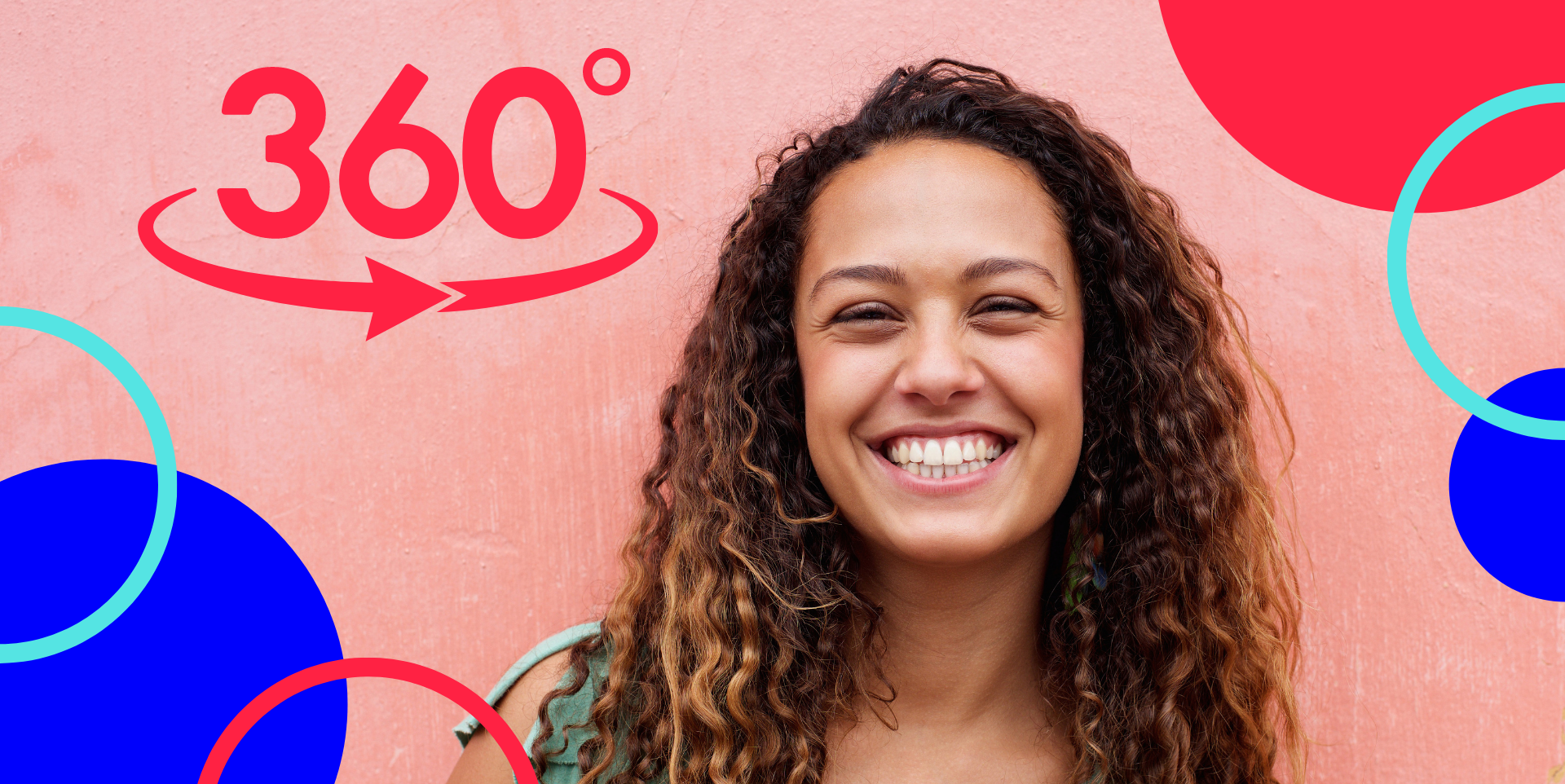 Whether you're returning to work after some time off, looking for a fresh start, or planning to make a strategic switch into a new industry, assessing and presenting your holistic skill set is an essential part of the job search process.
You're much more than your professional resume, but it can be challenging to communicate your complete set of skills and unique personality traits before you step into an interview.
So how can you effectively inventory your professional skills, ensure they align with potential jobs, and communicate the 360° view of you to recruiters and hiring managers?
Developing a job skill inventory profile can help at every stage in your career journey. Here are some ways you can get started:
Consider Hard and Soft Skills
It's easy to get caught up in the technical details of open roles as you browse job boards or explore potential career paths. However, technical skills aren't the only things that make someone the right fit for the job, and they aren't the only part of your professional bio that matters to future employers.
In fact, many employers are moving away from resume-based evaluations in favor of a more human approach to hiring. Instead of ranking candidates based on keywords in a resume, years of experience, or work history alone, they're taking a look at candidates' work ethic, flexibility, and real-world experience.
As you start evaluating your experience and "hard" skills, be sure to consider the intangibles, too. Your ability to problem solve, multi-task, or resolve conflicts may be just as valuable as your experience with Salesforce or Microsoft tools, especially if you're planning to move into a leadership role in the future.
Think about your passions, volunteer work, and what motivates you in and out of your 9-5. Then, find ways to highlight your soft skills and personality traits in your LinkedIn bio, resume, or candidate profile. For example, CareerCircle's platform allows candidates to record personalized video introductions so recruiters can see the person behind the resume right away.
Tip: Not sure where to start? Personality assessments can help! We partnered with Traitify to develop a 90-second personality assessment for candidates. After taking the assessment, you'll learn more about your unique personality blend as well as your most represented and least represented traits.
Keep Your LinkedIn Profile Up to Date
Your LinkedIn profile is a valuable asset in the job market. Whether or not you apply to jobs directly through the platform, recruiters will likely check out your profile when reviewing your resume and application.
However, LinkedIn can also be a helpful tool before you click "apply." If you're looking for new opportunities or planning to change industries, you can leverage your LinkedIn profile to connect your past experience to your career development goals.
Review the responsibilities listed under your previous roles, and keep an eye out for transferrable skills and skill adjacencies that could apply to various careers. For example, almost every job includes some level of customer service, a central skill set for IT support. The customer service experience you may have gained in a retail store, at a doctor's office, or a bank still plays a vital role in your resume and contributes to your skillset, regardless of how you'll apply it in your next position.
Next, look through your "Skills & endorsements" section to see what skills you've been endorsed for by connections in your network. You can add these skills to your resume, then re-order or show/hide endorsements on LinkedIn to highlight the skills that are most applicable to your career path.
If you have applicable skills that don't appear on your profile, you can add them and ask for endorsements from your connections. Consider reviewing any recommendations you've received to see if you can identify any additional skills to add to your profile or resume.
Tip: Having trouble identifying which skills you need for your next role? Review the LinkedIn profiles of people in the jobs you want to see what skills they have listed — they may match your current strengths and make great additions to your profile.
Add Relevant Job Skills to Your Resume
While your resume shouldn't be the only asset you present to potential employers, it's still a vital part of your candidate profile. Keeping it updated can help you set yourself apart during the application and evaluation process.
Resume creation can be confusing, especially with many templates, tips, and unofficial rules for building the "perfect" snapshot of your career history. Just as no two candidates are alike, there's no one-size-fits-all resume format. Instead of worrying about word count or page length, focus on crafting a resume that best showcases your candidate profile.
Consider creating role-specific resumes for each position you're targeting, especially if they span across industries. For example, if you're applying to an IT job, you'll want to showcase your relevant certifications and upskilling courses. Alternatively, if you're applying for a creative writing role, you may include links to various writing samples rather than a list of technical qualifications.
These tailored resumes allow you to highlight the most relevant information for each job and comply with each employer's requirements rather than trying to fit everything into one document.
Above all, we recommend avoiding automated resume generators that turn your LinkedIn profile or list of key terms into a generic resume. It's usually easy for recruiters to spot these types of resumes, plus you'll miss out on the chance to add the human touch that an AI program can't replicate.
Tip: CareerCircle's Resume Builder can help you craft a standout resume in minutes, then upload it directly to your candidate profile or save a copy to your device for future use.
-
At CareerCircle, we believe candidates are much more than their resumes. We support job seekers with personalized online profiles, connect them with upskilling opportunities, and give them the tools they need to succeed in today's job market. On the flip side, we challenge employers to rethink qualified by connecting them with recently upskilled talent in our professional network.
Find out how we can help you turn your holistic skill set into an exciting new career.