Rethink Qualified: How CareerCircle Champions Workforce Equity & Equality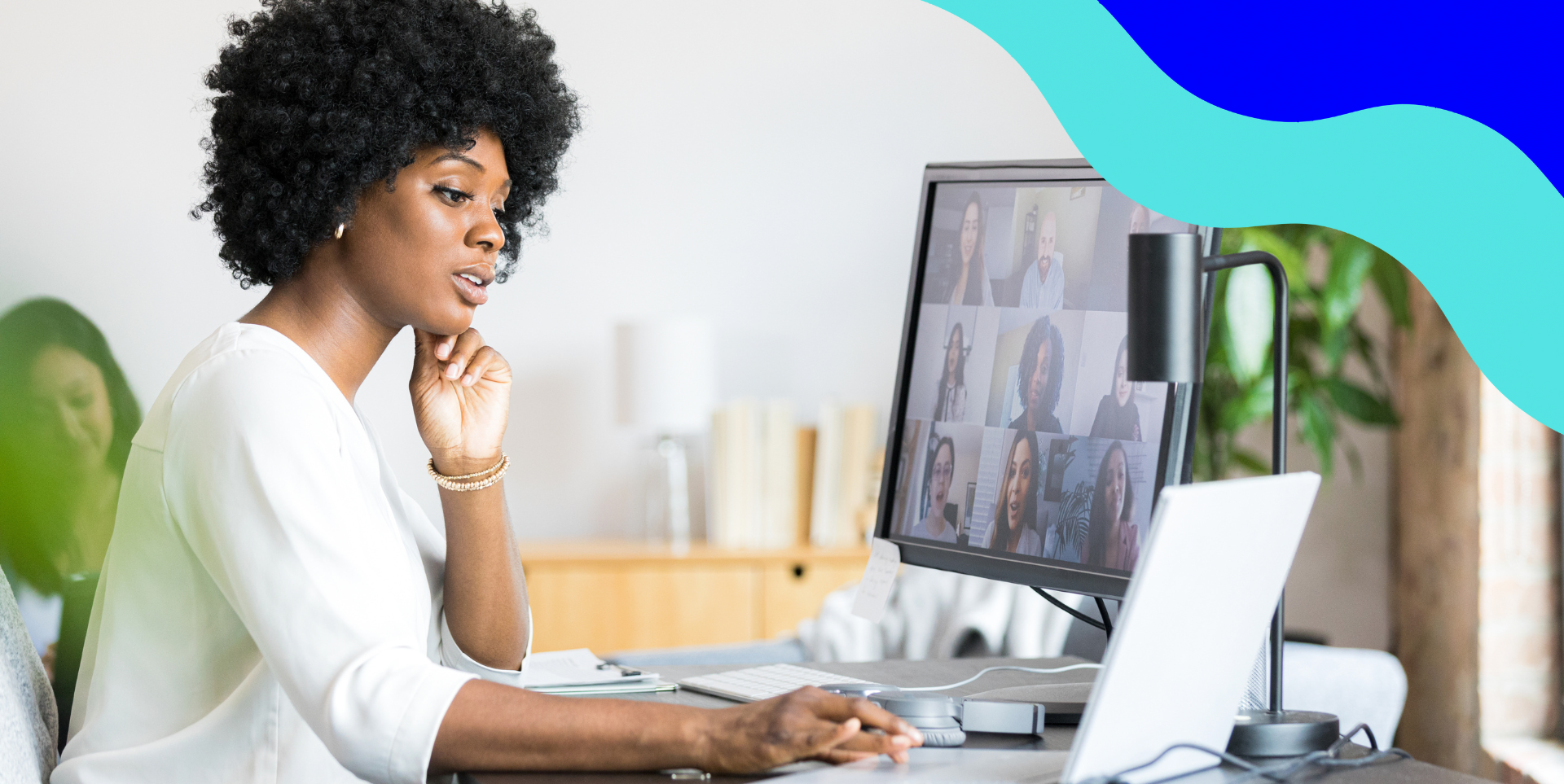 When you think about what it means to be "qualified," where does your mind go? Do you think about someone who has every required skill for the job? Do you picture a candidate that simply meets the criteria to fit a position and nothing else?
At CareerCircle, we believe those characteristics are just the tip of the iceberg.
We promote workforce equity by challenging America's employers to rethink what it means to be qualified for a role and reevaluate how they measure talent and potential to succeed.
What does it mean to be "qualified" for a job?
Today, the idea of a "qualified" candidate is so much different than it was been in the past. Recruiters and hiring teams are realizing the importance of taking in the big picture when considering someone for an open role, rather than relying on a standard resume to "grade" each applicant's fit for the job.
While it's essential to have the baseline skills that a position requires, it's just as crucial to have something of an "x-factor" on top of that.
Consider a stay-at-home mom, for example. Her list of intangibles is every bit as deep and impressive as any of her traditional professional qualifications. There's no doubt that she's mastered budget management or the ability to handle challenging personalities during her time at home.
Changing the way the industry views talent
At CareerCircle, we believe that these are the kinds of skills that should be highlighted and celebrated when evaluating the workforce. We all have hidden potential: talents that are arguably more beneficial to a role than the standard ones that the job listing may require.
We acknowledge these hidden traits and look at the entire candidate to help them present their most authentic selves to potential employers. When we pledge to "rethink qualified," we're making a promise to challenge a dated hiring process. Our platform lets candidates show off the complete picture of who they are, not just what they've done in their previous jobs.
Our member profiles are designed to encapsulate everything that makes each candidate unique, including transferrable skills, personal passions, and experiences that play into their fit for a role. We also allow them to make a human connection with potential employers from the onset, with video introductions that encourage employers to consider more than resumes and technical skills.
When it comes to employers, we inspire them to think differently about hiring, and to take the entire person into account when choosing the right person for the role.
We do this by showing them that when they, too, "rethink qualified," they will no longer simply fill roles, but instead will begin to build a longstanding talent pipeline that will actively grow their workforce from within.
Bridging the divide between equality and equity
While we've made significant progress toward building an equitable workforce, there's still significant progress to be made. Offering job seekers equal opportunities to apply for an open role doesn't fully account for each person's unique situation or potential setbacks, such as a lack of training resources or a gap in their technical skills.
CareerCircle's mission is to support candidates at every step in their career journey, not just during their job search or application process. We enable candidates to uncover their hidden soft skills, boost confidence, and upskill in a variety of high-demand industries so that they can meet and exceed their career goals.
Our upskilling courses provide high-value career development resources to underserved communities. We also offer mentorship and advocacy programs to help candidates realize their full potential, explore learning opportunities, and navigate every step of their career journey with confidence and support.
-
At CareerCircle, we believe qualified talent is where you'd least expect it. Whether it's that stay-at-home mom mentioned above or a construction worker with hidden skills that would make them the ideal software engineer, we know that sometimes all they need is a little extra help.
We "rethink qualified" because we want to help more people find their true calling. By putting a little bit of extra thought and heart into it, we can give the workforce, and employers alike, the confidence to achieve something more.
To learn more about our mission and commitment to workforce equity, read about our impact on America's workforce.