Build a Diverse Candidate Pool and Grow Your Talent Pipeline With CareerCircle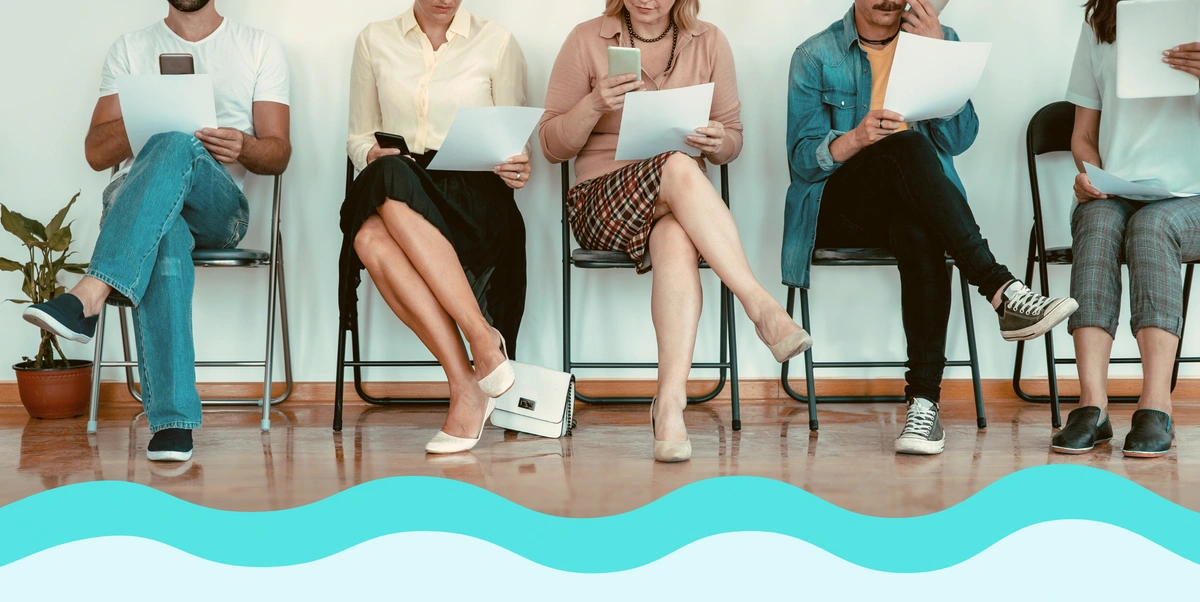 There is a big push now for employers to take diversity, equity, and inclusion (DE&I) practices seriously. When it comes to hiring, many groups are still underrepresented and underserved.

Only 22 states have laws that explicitly prohibit workplace discrimination surrounding sexual orientation or gender identity. Yet, 35% of LGBTQ+ respondents say discrimination negatively impacted their ability to be hired, while nearly a third (31%) report discrimination affected their salary or ability to be promoted
And recent studies have found that distinctively Black names lead to a statistically significant difference in the probability of employer contact.
One study found veterans were more than twice as likely to earn less than $25,000 per year compared to non-veterans. And 57% said they didn't have a high level of job satisfaction.
So, what can you do to increase diverse representation at your company?
It all starts with building a diverse talent pipeline and hiring ecosystem. Here's how.
Prepare to Support a Diverse Candidate Pool
In order to create a robust talent pipeline full of diverse candidates, you need to establish a system to support it. Here are four ways you can support a diverse talent pipeline.
Create a Supportive Company Culture
Is your company culture scaring away diverse talent? A lack of diversity in your current team could signal that diversity isn't a priority for your company. Your website messaging, company initiatives, and workplace policies help candidates form an early impression about your organization and could impact whether or not someone feels welcomed.
To create a more supportive culture, make an effort to understand issues impacting diverse communities. Build connections with groups that serve marginalized groups in your community.
Build a Long-Term DE&I Strategy
Setting DE&I commitments early helps support the strength of your talent pipeline over time. Without a strategy in place, your team will likely revert back to the natural talent pools and hiring practices that have alienated diverse talent groups in the past.
Set measurable goals and KPIs (key performance indicators) so you can evaluate your strategies. Ask for feedback from your new hires to understand how supportive your hiring process is and identify areas where the process can improve.
Reconsider Job Requirements and Expectations
Shifting your mindset on ideal candidacy is essential if you want to attract a larger pool of people who are different from those already on your team. You can update job descriptions to help describe how your ideal candidate may not fit the typical mold, encouraging diverse talent to apply.
Consider using paid internships, returnships, and apprenticeships to help interested candidates make lateral career moves without the typical experience or qualifications.
Work Towards Diverse Leadership
Can you say you are promoting DE&I if you only hire diverse talent for entry-level positions? Diverse leaders encourage diverse talent applications and provide a proper seat at the table for underrepresented groups.
According to the 2021 Women in the Workplace report, women of color account for only 4% of C-suite leaders. And, while Black Americans make up more than 12% of the population, only six Black CEOs are running Fortune 500 companies (less than 1%).
A whopping 27% of veterans say they have no chance for career advancement at their current job, compared to just 11% of non-veteran employees.
Look for opportunities to develop diverse employees and move them to places of leadership or management. Minority employees are often subconsciously overlooked, so make a concerted effort to examine their abilities and establish mentorships to help them reach higher positions on your team.
How Your Job Requirements Might Needlessly Restrict Talent
Before you dive into the recruitment process or post a job description, it's time to take a good, hard look at your list of demands. For a company genuinely committed to DE&I, it's important to consider how your requirements might be driving away potential talent who don't fit the traditional mold.
A requirement for industry experience. For underrepresented groups, sometimes getting their foot in the door is a near-impossible task compared to someone with a more robust support network. Consider creating offers designed to give people a chance to enter the industry. Internships and apprenticeships can help bring in talent without existing experience.
Education and training expectations. It's time to rethink qualified. Consider transferrable skills and avoid stringent experience requirements on your job listing. Someone with a degree in an unrelated field could take certification courses to expand their knowledge in another area — showing drive and commitment that could be valuable to your team.
Lack of reasonable accommodations. You might drive away talent if there is a lack of clear onboarding support and training. To be truly committed to inclusive practices, you must offer fair training time and other reasonable accommodations.
A rigid onboarding process or timeline. Flexibility in training and onboarding can support talent who may have schedules they need to work around — like moms looking to re-enter the workforce. We all know people have lives outside of work, and companies should support their employees when possible.
Unnecessary in-office or on-site requirements. Remote jobs are opening up a whole new world of possibilities. You can attract talent groups who might not otherwise even consider your company because of their location. Consider whether or not different positions could work off-site and learn how to maintain your company culture with a dispersed workforce.
Passing on resume timeline gaps. Are you counting out candidates with big-time gaps in their resumes? Veterans and moms looking to re-enter the workforce might be counted out because of their unconventional work histories. Consider how your approach might count out top talent based on a relatively minor issue. The gap becomes inconsequential for those driven to succeed as they dive back in.
Emphasizing hard skills over soft skills. Does your listing value hard skills and proficiencies more than personal characteristics? It's much harder to train diligence or passion than to teach someone a technical skill needed to do their job. One of the reasons CareerCircle uses a 360° candidate view is because it helps employers consider the whole person — including their personality and hidden capabilities.
10 First Steps to Create a Diverse Hiring Ecosystem
If you are serious about DE&I, you want to create meaningful changes in your company culture. Do these ten things to get started on building a diverse hiring ecosystem to support your talent pipeline:
Define a budget designated for DE&I and establish measurable goals.

Hire a dedicated resource to oversee DE&I — or select a resource group.

Hold monthly open communications and dialog about minority community issues.

Create a culture of transparency and vulnerability — starting from the top.

Lead in a genuine way, allowing employees to see you are passionate about DE&I.

Choose leaders to guide specific initiatives because they are personally invested in them.

Establish disability accommodations for onboarding, training, and employment.

Establish mentor programs designed to promote diverse hires to leadership roles.

Provide upskilling and certification opportunities for your employees and new hires.

Commit to always considering a diverse group of candidates before filling any position.
For an example of a strong DE&I commitment, you can consider Under Armour's requirement to interview a female and BIPOC candidate for every "director+" position. They've established a commitment to a 12% or higher rate of Black talent in their "Director and above" positions by 2023 and a rate of 30% for all BIPOC. They've also started publishing their representation statistics and have committed to tripling their investments in professional development for diverse teammates to improve retention and advancement rates.
Tap into New Talent Pools with CareerCircle
Are you looking for a partner to help you achieve your DE&I hiring goals? CareerCircle is dedicated to bringing more diversity into the workplace through our #rethinkqualifiied campaign, certification courses, and NPO relationships.
We can help you create a talent pipeline that expands your candidate pool. Nearly 75% of our placements are part of an underserved community. We've partnered with The Mom Project, RISE, Hire Heroes, and other organizations with a shared mission to create equity and inclusion in the workplace.
Our community connections and the targeted market will help draw in candidates you might not see on your typical job boards. We can help you consider candidates with our revolutionary 360° view and introductory videos. Or use our consulting services to consider how your current approach might restrict talent.
If you need talent, we're here to help. Create your free account now.