The Future of Work: Top Trends Contributing to Diverse Workforce Development in Tech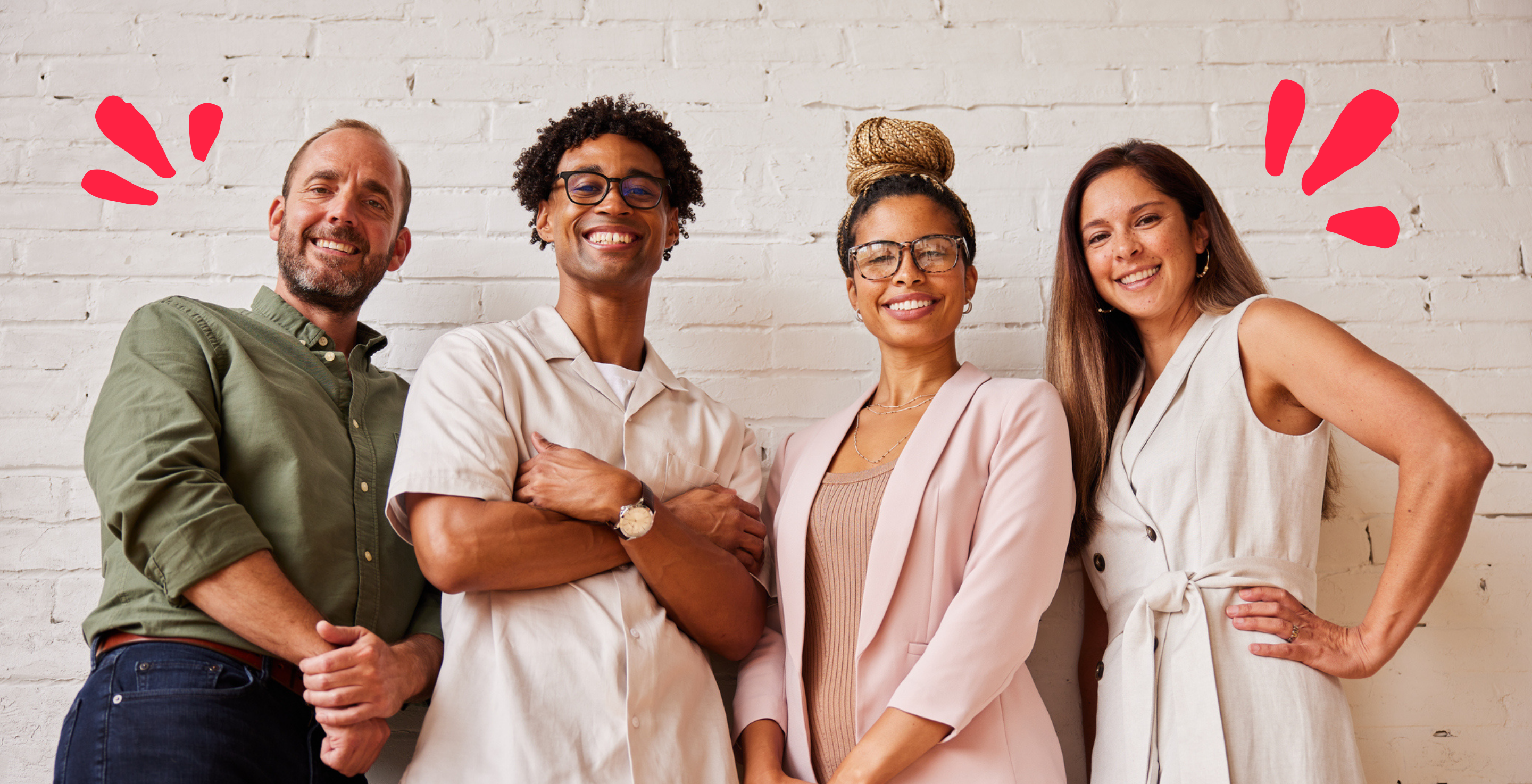 Many U.S. employers have transformed their Diversity, Equity, and Inclusion (DE&I) initiatives in recent years, especially as various social justice efforts unfolded in 2020 and beyond. As these organizations made new commitments to DE&I and expanded their social responsibility initiatives, current employees and job seekers alike began to take notice.
Today's candidates want to join diverse, equitable workforces. At the same time, employers want to better support underrepresented communities in fields with significant disparities, including technology, IT, software, and more.
So how are employers turning their DE&I commitments into real-world changes? And how are these changes reshaping the job market?
In this blog, we'll explore how employers that prioritize advocacy, inclusion, and a diverse workforce are improving the tech industry for the better — and which job seekers are taking notice of recent shifts in representation.
1. Employers Have Renewed Their Focus on Diversity and Inclusion
Prior to the coronavirus pandemic, many technology employers left DE&I initiatives on the back burner. They likely had company-wide DE&I commitments or taglines in their mission statements, but their workforce was primarily comprised of white men, and most hiring teams weren't sure how to source a diverse workforce.
Most of these organizations knew they needed to better support underrepresented groups and champion DE&I, but didn't have an actionable plan to initiate change or begin reshaping their workforce.
The COVID-19 pandemic and concurrent social justice-related events of 2020 acutely highlighted the racial, gender, and socioeconomic disparities in the U.S. workforce — and motivated many employers to refocus on DE&I.
Now, employers want to develop diverse workforces that mirror their local communities and their customer bases. They're implementing actionable DE&I strategies to pave the way for underrepresented groups to break into the tech space and ensure those individuals feel welcomed and included once they move into a new role.
Organizations with a diverse workforce are 35% more likely to outperform their respective national industry medians' financial returns. By focusing on equity and inclusion, employers can reshape their workforce into one that equally values each member's unique perspective and delivers a higher ROI than their competitors.
2. Candidates Want to Work for Inclusive Employers
DE&I doesn't just impact hiring and workforce development for employers; it also shapes job seekers' impression of potential employers and likelihood to stay in a new role. According to Glassdoor, 76% of job seekers said a diverse workforce was an important factor for them when evaluating job opportunities and companies.
In the past, DE&I was a somewhat taboo subject for job seekers. They typically wouldn't bring it up themselves during an interview. Instead, they would simply research the company offline or "wait and see" how inclusive their new workplace would be on day one of their new jobs.
Today, candidates want to evaluate their potential employers ahead of time and use their findings to identify employers whose values align with their own. Gone are the days of one-sided interviews and evaluations. Job seekers now feel empowered to ask how their potential employer puts DE&I commitments into practice, and what they do to support underrepresented groups in tech and other white male-dominated fields.
It's highly acceptable to ask an employer, "What's your diversity makeup?" Most companies are happy to discuss their DE&I strategies and current diversity statistics. Employers who still steer clear of these conversations will miss out on bringing top-performing talent into their workforce and will damage their brand reputation over time.
When candidates find a company with a diverse culture, they gain the freedom to be their authentic selves and embrace who they are in an inclusive environment. This feeling of belonging increases morale and retention while also encouraging every employee to share their ideas and perspectives freely.
3. Employers Are Turning Social Responsibility Commitments Into Impactful Change
By embracing DE&I, employers can support their employees, job seekers, and the U.S. workforce as a whole. But to effectively increase social responsibility initiatives and create truly inclusive work environments, they must do more than outline and discuss impressive strategies.
Talent platforms like CareerCircle are integral in helping employers connect with nonprofit organizations and institutions across the country. Through these partnerships, employers can diversify their external recruiting efforts and bring organization-wide awareness to DE&I.
The tactical recruiting piece of DE&I is relatively straightforward, but many employers lose momentum when it comes time to re-educate their workforce. To create a diverse workplace, you need team members who understand the inherent value of diversity and their role in fostering a safe, inclusive workplace. On the flip side, an uneducated workforce can hinder how included and supported diverse new hires feel and inevitably push them toward a career change.
As employers rethink their talent sourcing strategies, they're also implementing education and training programs to bring everyone in their organization up to speed. These courses focus on helping employees develop awareness, change their mindsets about DE&I, and integrate inclusivity into their day-to-day interactions; not just high-level statements and occasional recognitions.
Employers are also taking strides to provide employees with reliable, trusted resources once they join a workforce. These resources include counseling and mental health access, along with an HR team that values inclusivity and has the tools to appropriately assess and respond to discrimination or other similar concerns.
By creating a workplace culture that mirrors social responsibility statements, employers can better attract, retain, and support new hires from underrepresented groups, further reducing gender and racial disparities in the tech space.
Champion Diverse Workforce Development With CareerCircle
At CareerCircle, we're committed to helping employers #rethinkqualified and helping underrepresented candidates reach their full career potential. How do we do it?
We support candidates by:
Removing financial barriers to upskilling through scholarships and sponsorships

Advocating for them and giving them a voice in the talent marketplace

Connecting them with employers through our online platform

Helping them

present the 360° view of themselves

to hiring managers
We support employers by:
Help them reach nonprofits and other partners that work with underrepresented groups

Creating opportunities for them to sponsor and advocate for candidates looking to upskill

Connecting them with

diverse, upskilled tech candidates

through our online platform

Guiding them through new DE&I initiatives and associated change management tasks
Ready to see how CareerCircle can support your organization's DE&I initiatives and start developing the workforce of the future? Create an account for free today to get started.