Connecting Candidates to Careers: How Employee Upskilling Helps Employers Grow Their Workforce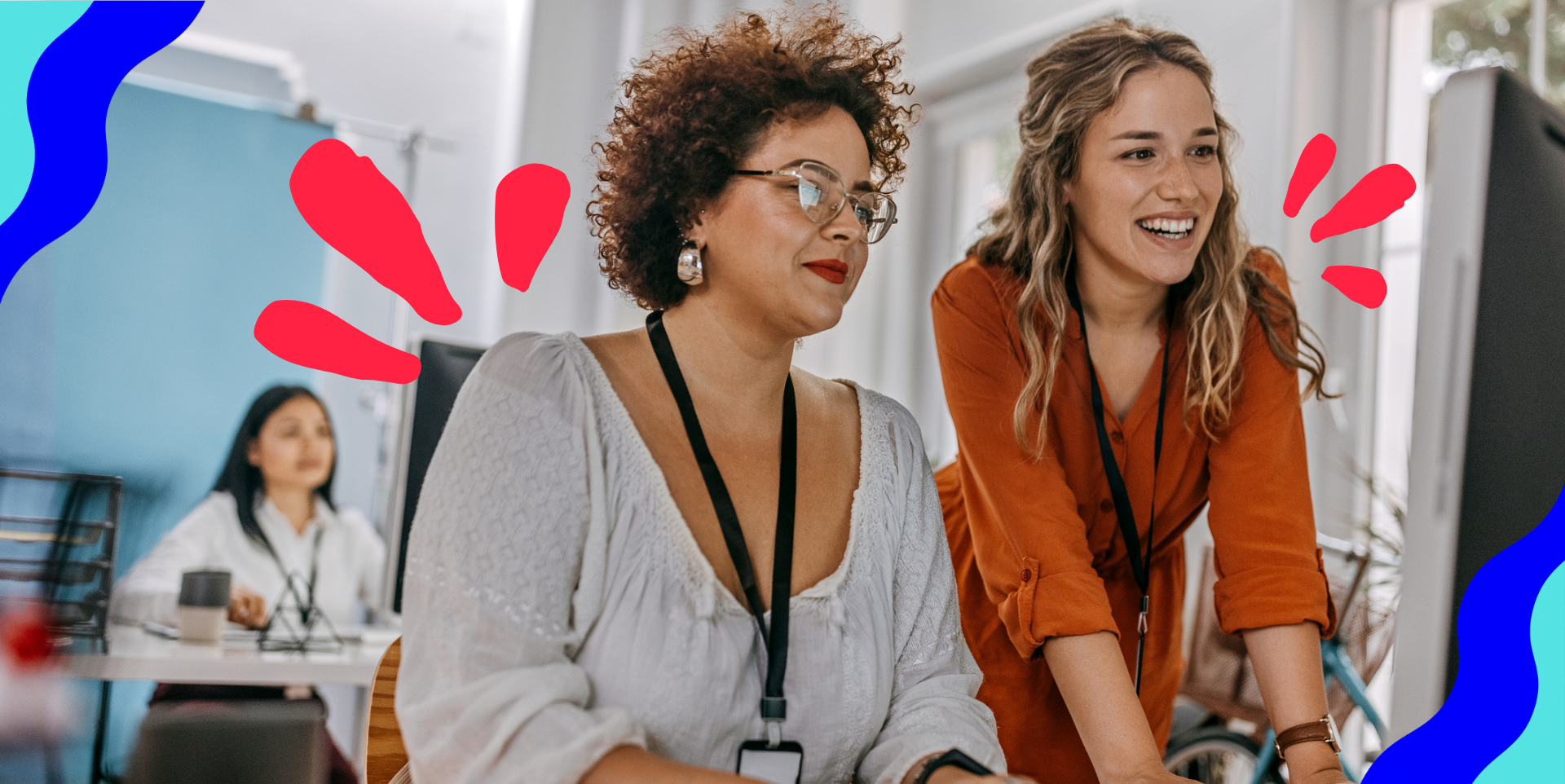 Every time you hire a new employee, you're investing in the ongoing success of your company. But sometimes, finding the ideal fit for each open role is much easier said than done. If you have trouble finding qualified, motivated candidates, you aren't alone. Seventy-five percent of hiring managers credit hiring challenges to skill shortages in their applicant pools.
Fortunately, these skill shortages don't necessarily mean that the right candidate doesn't exist. Instead, perceived talent shortages often tie back to how employers source, evaluate, and hire employees.
Rather than using resumes or years of experience as penultimate qualifiers for a job applicant, employers should open opportunities to candidates with non-traditional qualifications, such as the candidate's recent completion of an upskill course in their field or industry.
But what exactly does that mean? And how do employers benefit from recently upskilled hires instead of those with a lengthy track record of success?
What is Upskilling?
Employee upskilling is the process of learning a new professional skill or advancing an existing one. It typically involves an online training course with a certification or award upon completion.
Upskilling gives working professionals the opportunity to get certified in relevant skillsets, ramp up in a new industry, or expand upon their existing technical skills. It also enables them to evolve their skills alongside new technologies and industry-specific best practices.
On the other side of the aisle, upskilling allows potential employers to evaluate candidates on acquired skills and performance instead of their limited work history or the experience listed on their resume.
How Does Upskilling Benefit Employers?
Employee upskilling gives candidates a chance to advance their careers and increases employers' odds of bringing the right talent into open roles.
Sourcing recently upskilled talent isn't a nice-to-have hiring tactic. In fact, the practice is quickly becoming a necessity to improve recruiting efforts and source qualified employees with in-demand skills.
Here are several reasons your organization should consider hiring recently upskilled candidates:
1. Gain access to a larger talent pool.
Upskilling is an invaluable tool for professionals without extensive experience in their desired field. When employers provide upskilling opportunities to underserved communities, like veterans and workforce returners, they're equitably expanding the talent marketplace. This means driving more qualified, diverse candidates into your talent pipeline.
Rather than limiting yourself to candidates who've been in the industry for a while or those with a robust resume, you can connect with upskilled candidates to expand your reach and bring new talent to your organization. You might even take it a step further by working with talent partners to provide upskilling opportunities and scholarships to underrepresented groups.
2. Bring new perspectives to the team.
Employee upskilling can bring an array of perspectives and experiences to your workforce. Perhaps their experience as a stay-at-home parent gave them unparalleled multi-tasking skills, or they excelled in teamwork during military service that could revolutionize the way your teams work together.
More than their unique skills, these employees will also bring new perspectives and diverse backgrounds to DE&I, culture, and team morale discussions. It's easy to get lost in the corporate shuffle and get used to "the way things have always been done." Improving thought diversity across your organization can help you rethink your approach to people operations and address any conscious or unconscious biases that exist amongst your employees.
3. Add motivated, teachable employees to your workforce.
Employee upskilling is a great way to learn relevant skills and earn impressive certifications in their target industry. But more than the specific accolades they earn, candidate upskilling experience reflects an ability to learn new skills that will benefit their career, and your organization, over time.
Staffing based on technical skills alone can lead to challenges down the line; it's much easier to upskill a passionate employee than it is to retain an unmotivated one. As an employer, you can feel confident that your upskilled new hires are teachable, trainable, and can take direction from other working professionals. What's more, their willingness to upskill demonstrates motivation and work ethic, which means they'll likely perform well in their new role and take advantage of any continued learning or development opportunities you send their way.
Connect with Qualified Candidates Through CareerCircle
CareerCircle's online platform is designed to help candidates upskill while simultaneously connecting employers with qualified talent.
We provide candidates with career development resources, upskilling courses, and professional tools that enable their career growth and align their skillsets to employers' needs. By partnering with leading brands like Google and Salesforce, we offer job seekers unique learning experiences in data science, cybersecurity, full-stack development, and other in-demand fields.
From there, our recruiters support your staffing and recruiting needs by carefully vetting each of our member candidates and connecting you with the professionals who best align with your technical requirements, company culture, and immediate hiring needs. We holistically support your talent pipeline, from workforce planning to job placements and every step in between.
Ready to see how CareerCircle can support your long-term talent development needs?
Join the CareerCircle platform for free to start connecting with diverse, recently upskilled candidates in your field.